I tried to dye my new dreads today, I guess it was more of an experiment than actually hoping it would turn out well (having dreads is making me feel less self-conscious about looks...does anyone else get that???)


I previously had my hair dyed black...with 40 vol. bleach my roots turned shock-white. The rest of my hair was all the same happy red colour. I kind of wanted to leave them like that, it was really cute (unfortunately no pictues).





my previously-dyed hair sucked up the colour like a sponge! but my roots didn't like it so much. The roots are a little lighter than the colour I wanted, everything else is much too dark. Almost black again!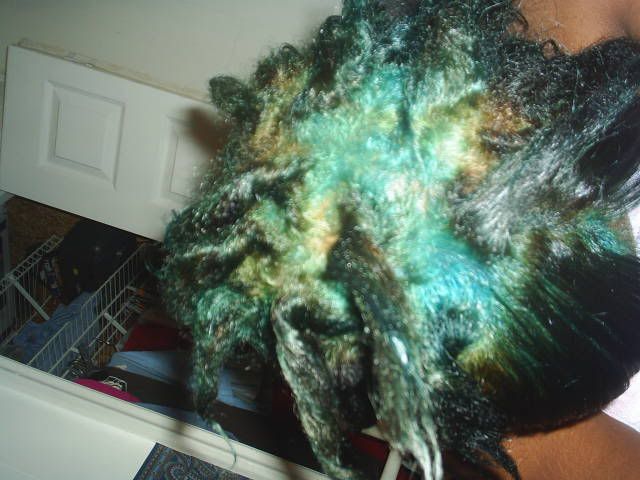 My dreadies look mossy! Not the look I was going for, exactly.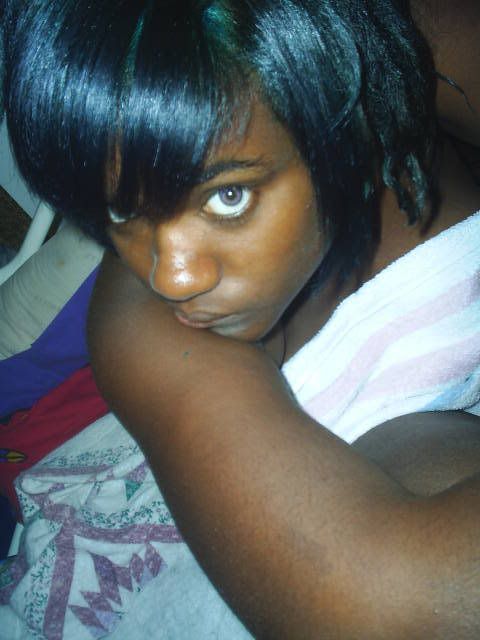 They're not quite as dark as the picture seems. Some parts might be black, but not that much.


the beasts are two weeks old, and they've shrunk a TON. I've been in the pool a couple of times and of course bleached them, so maybe that's why.


I tried blunting the ends once but they fell out so I decided curly is fine for now.