Another user posted some arts so I thought I'd take a whack at it.
The last drawing out of three is a bit gross but I think it's hilarious. I don't think it's work safe, really.


Delicious monkey nuts for those who know where that is from XD



Bit of a self portrait. I'm grumpy here. hrr.



Lawl some furry art. But brush pen makes such good dreadlocks :0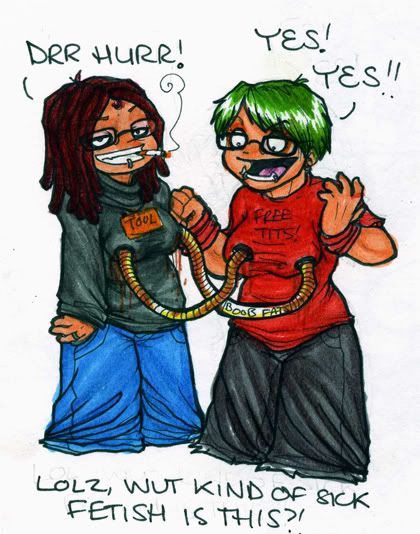 And this is just gross. Boob transfer XD