Today my dreads are celebrating their one-month-birthday, so I decided to make a post here (since I've also lurked here for a while) and show you how they were born. Advice is always appreciated!


It all started with a lot of backcombing, which resulted in a big fuzzy pile of blue hay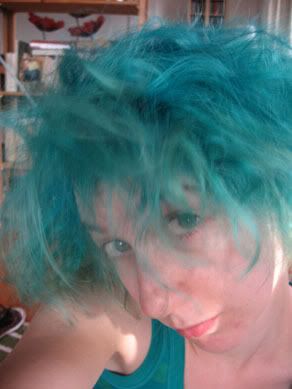 After the backcombing I started making the first little dreadies in the front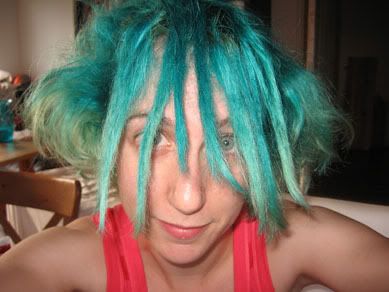 The back wasn't very easy to do and my arms were very tired (I did it all myself), so I let it be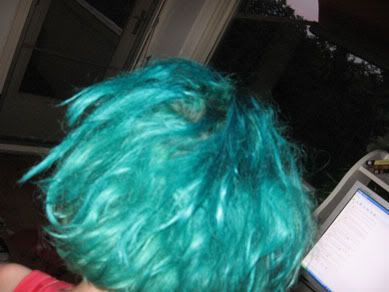 The next day the dreading continued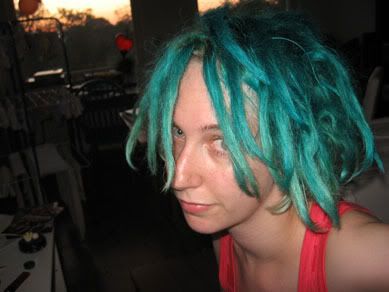 The back was still messy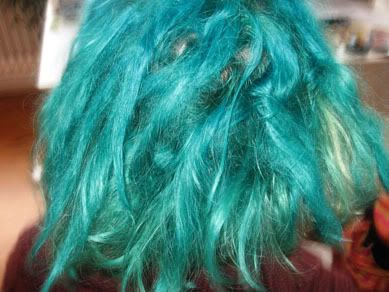 Going to work with a scarf on so I don't look completely weird (ok, maybe trying not to look weird with blue hair and half finished dreads is a bit too much)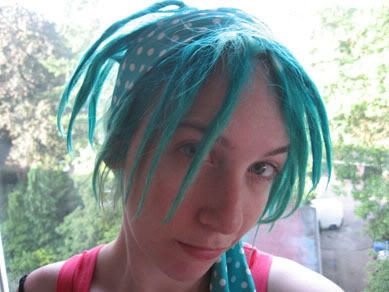 Everything is starting to get really fuzzy..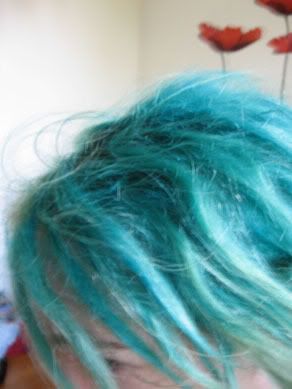 ..and the blue was leaving my dreadies..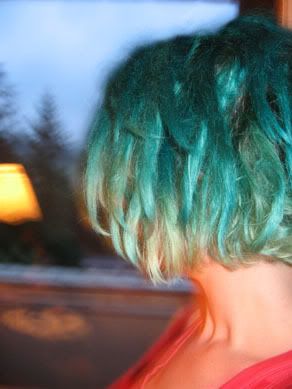 ..so I decided to go blond again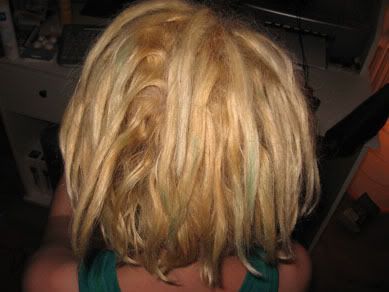 (with a few blue stains, that is - that's what you get from painting your own hair)


Then we went to Sziget (Hungary) and a lot of beer, mud and other dirty stuff got on my dreads so I decided to wash them with babyshampoo (Zwitsal ♥) when I got home. Then I backcombed it again and palmrolled a bit and finally they got really dready. I was a true superwoman!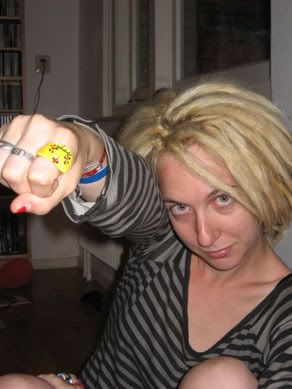 And the back looks good now too!^^