Thanks to everyone who helped me figure out how to join the community after lurking... I'm really quite computer illiterate.
So I just dreaded... or attempted to dread my hair on monday, and being negligent and over excited and, well, falling into adolescent habits I rushed in and messily dreaded my hair for 4 hours, alone.
I did it with beeswax because I can't buy anything online and had to deal with shitty Cincinnati Beauty Supply Shop options.
AND I think I'm either just freaking out or... i have perpetually fucked up dreads.
I don't think I back combed the roots enough and I also think I put too much wax at the roots... so It's not dreading good.
And... well my sectioning... didn't happen. It's just a random gathering of sections
Also... they're huge! I keep palmrolling (is that bad to do at first?) and I hear it takes months and months for them to shrink but...
okay I'm panicking. I do that, panic, and write too much on a LJ post, apparently.
Heres basically my questions:
Is it okay to back comb at the root after my hair is dreaded and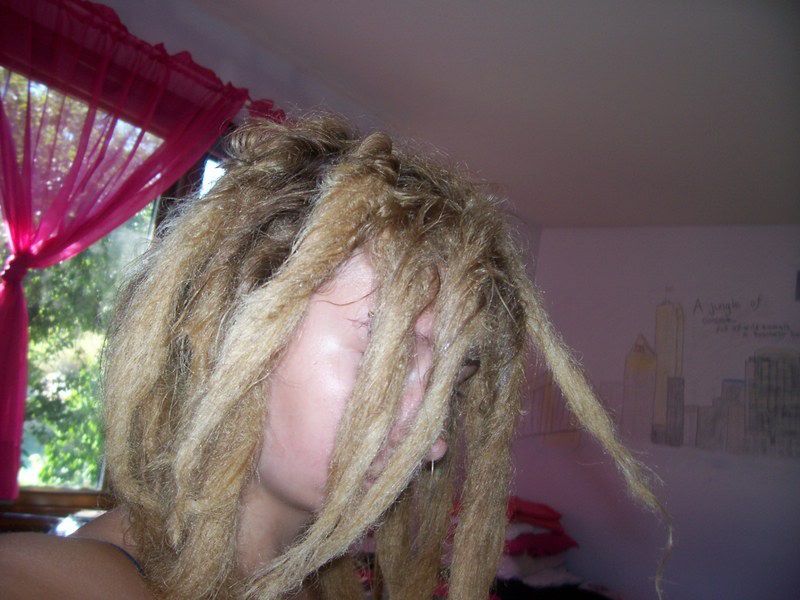 ALSO DOES IT HURT TO WEAR THEM IN A BANDANNA LIKE THIS?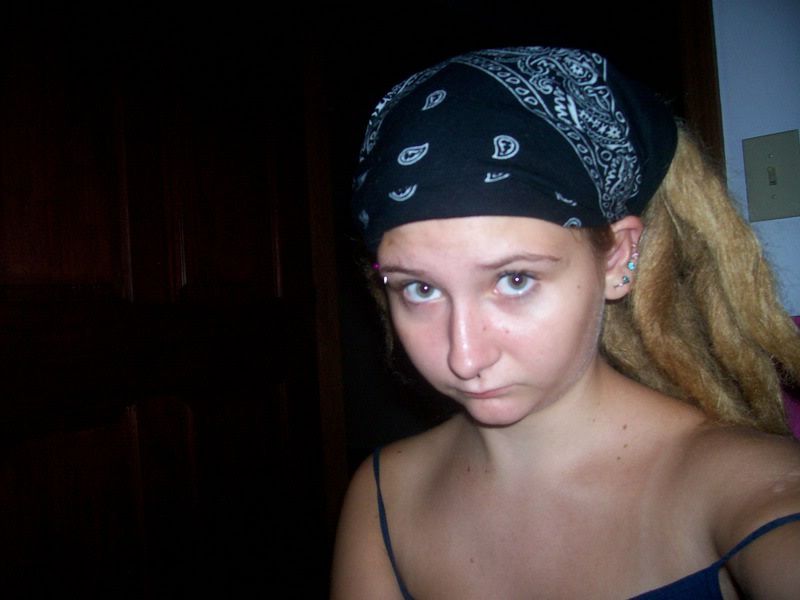 FUCKED UP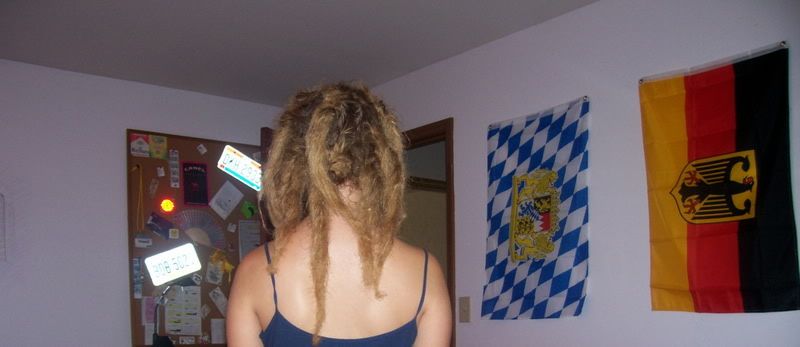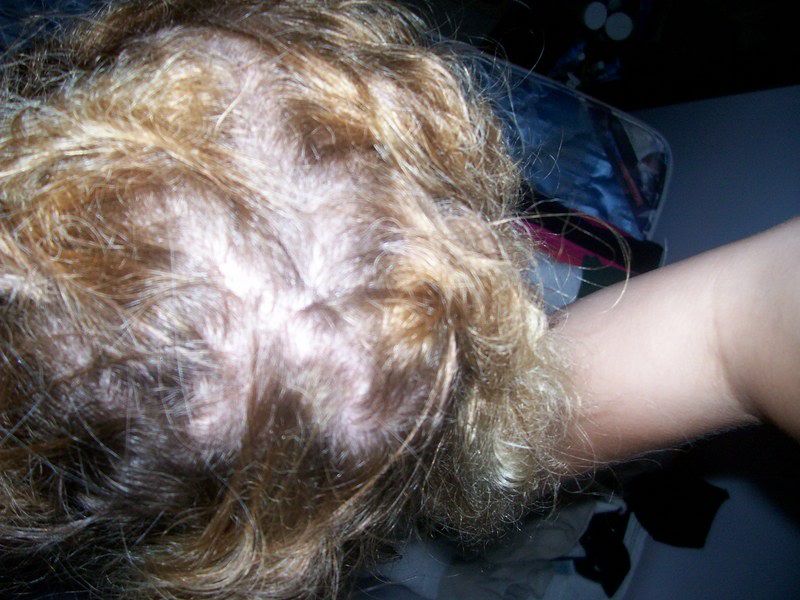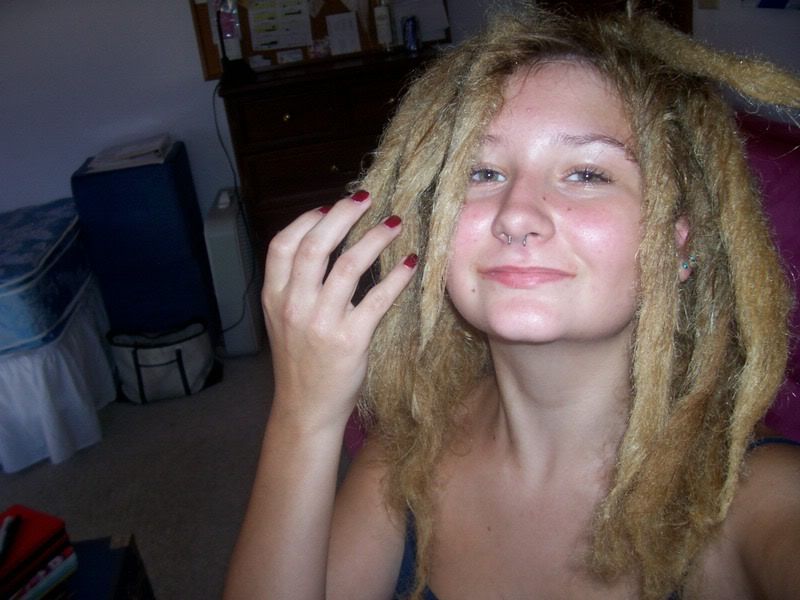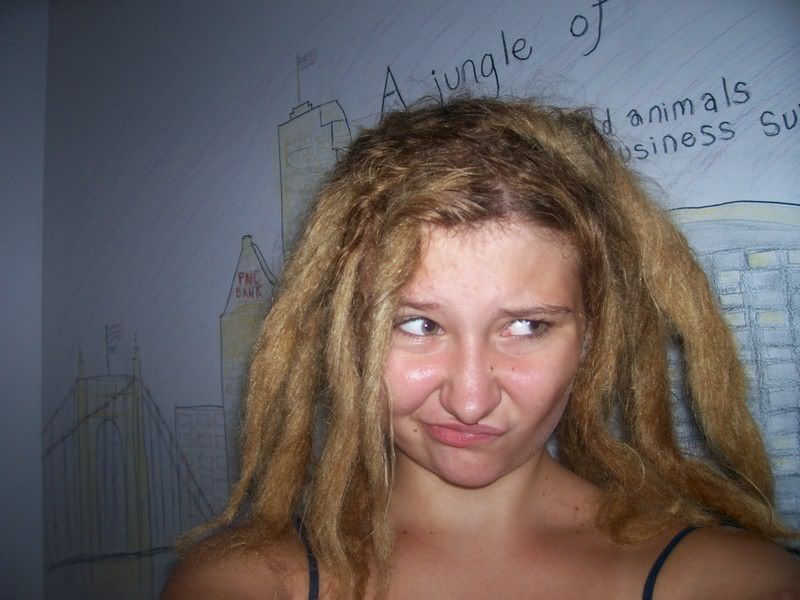 or should I just cut my hair off?