so I guess this is my first picture post...yay?

Brand new dreadies.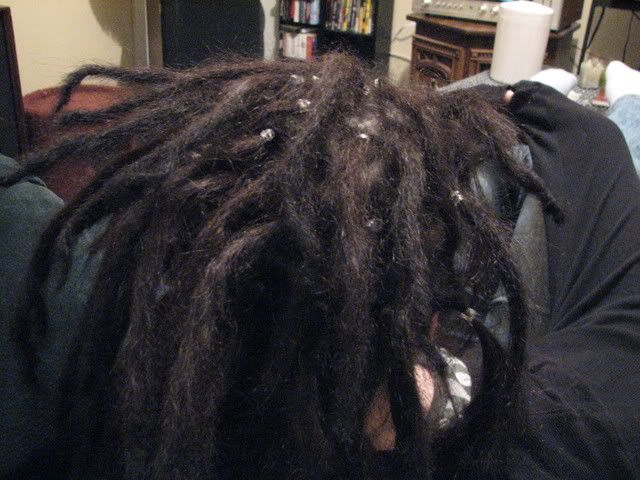 4 months old(i have no clue why my picture was being taken while i retrieved some fallen object from under my desk)



6 months(only good picture of 6 month dreads I have)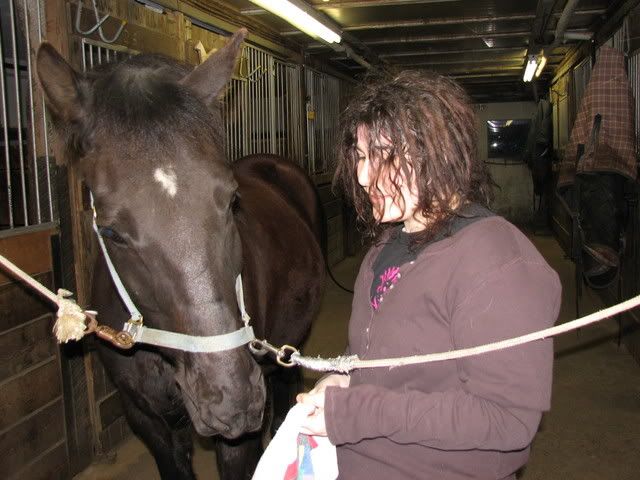 They're about 11 months old(the colour change fascinates me, it's pure sun baby!)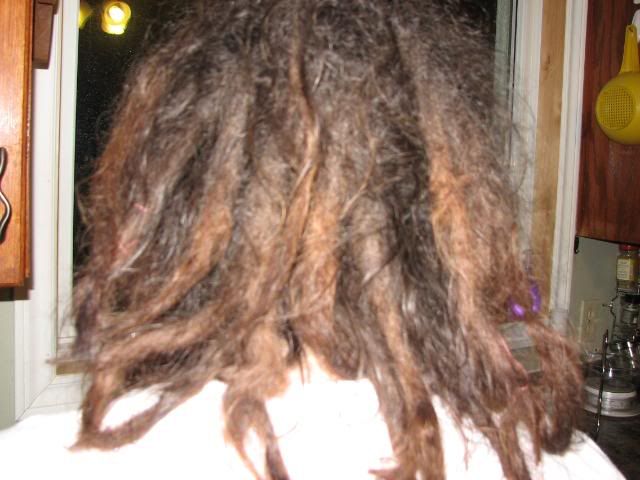 I decided to be a horrible dread owner and bleach them. Thanks so much to Lishd for the how-to.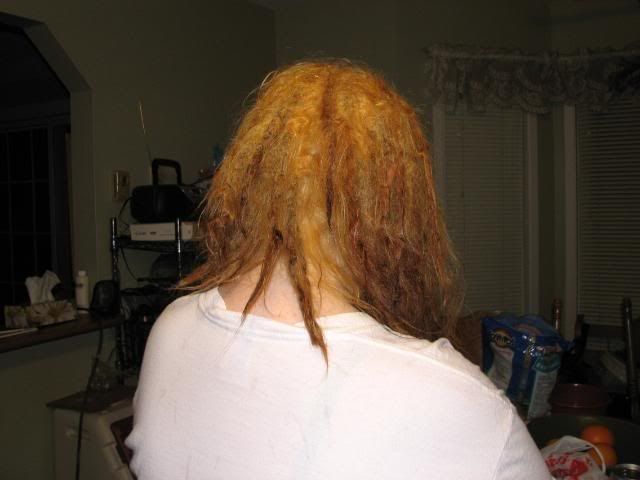 (they were all stuck together afterwards, i had to do some serious ripping to get them back to normal)

This would be the after-colour, much to purple for what I was aiming for, but it's a-ok.



From the top(I feel so myspace)