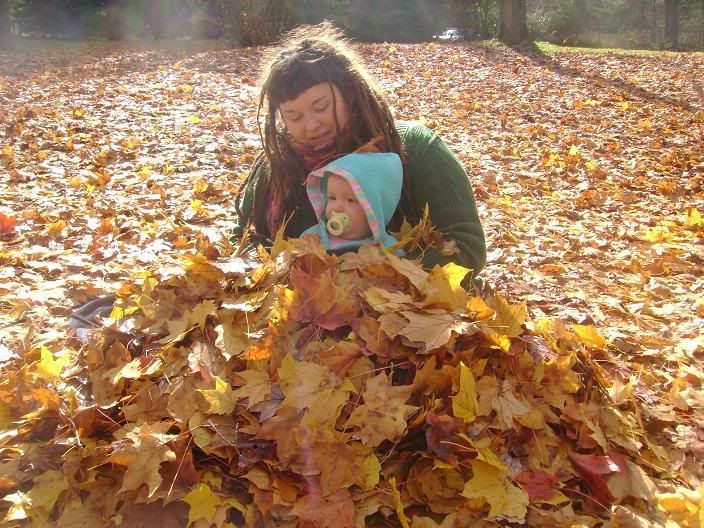 We played in the leaves at the park! Scouty just wanted to eat eat eat all the leaves. I found a bunch with gross insect pod things all over them, so all I did while we were playing was grab leaves out of her hands over and over and over.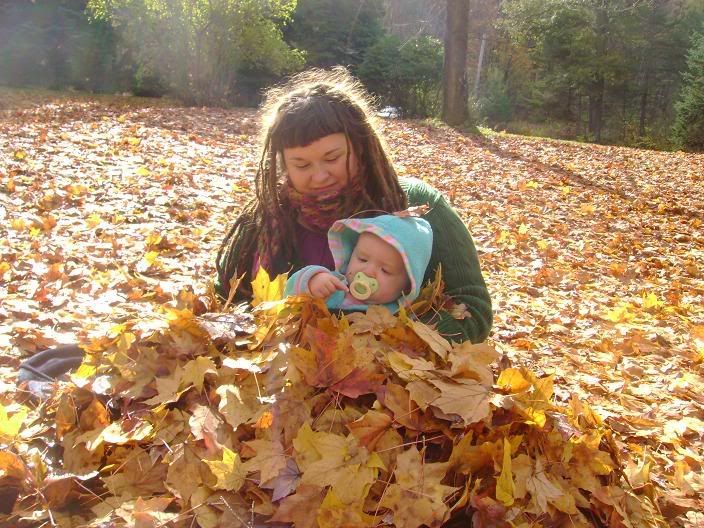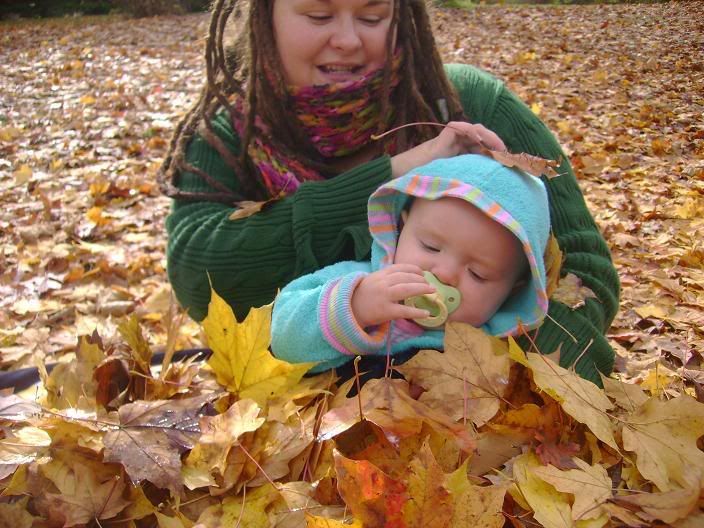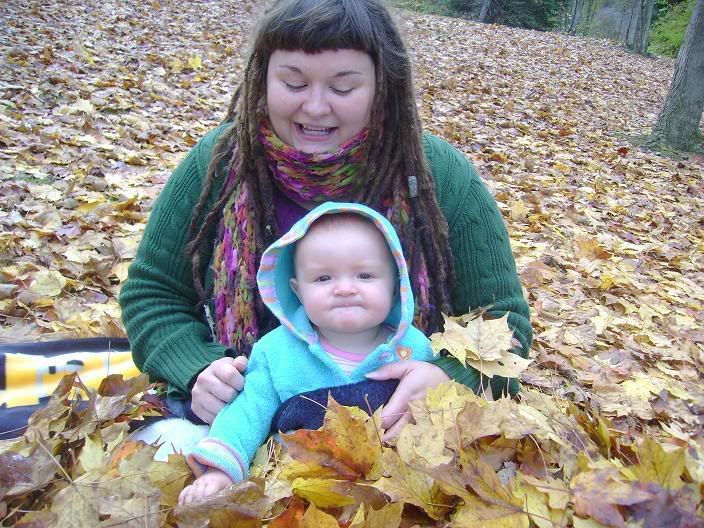 Awe. Look at her little face. hehe.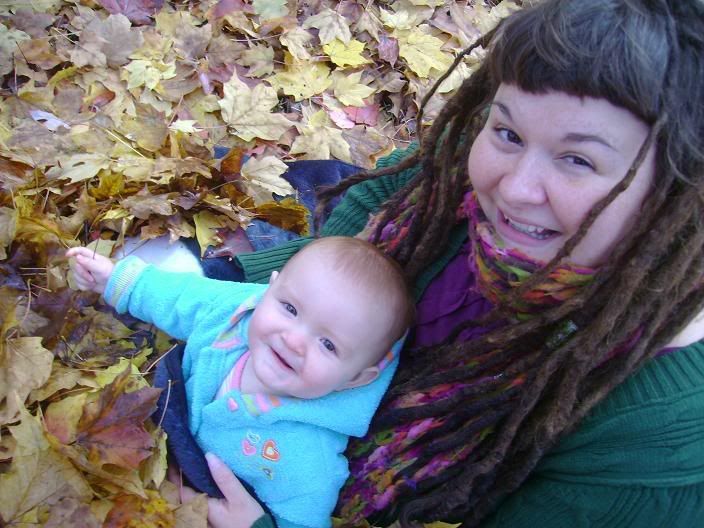 Scouty wanted to eat all the leaves!