I've chemically straightened my hair pretty regularly for the past 2 or 3 years...I didn't remember my natural texture being this crazy curly.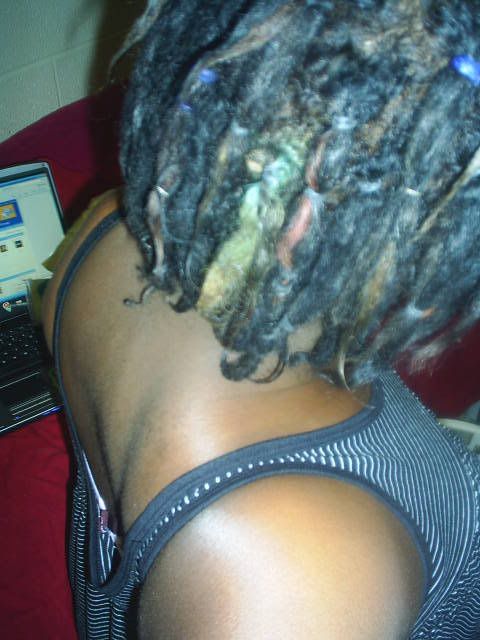 I figured I'd band them for maybe a week. maybe I'll take a felting needle to them or something.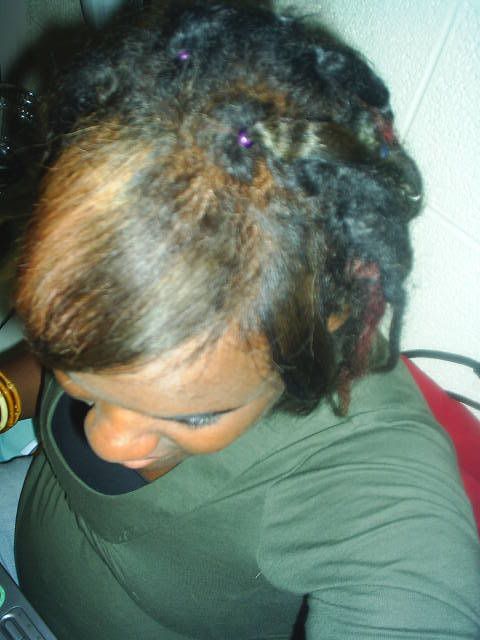 always had trouble with the front purple-beaded lock...deep conditioning treatment killed it.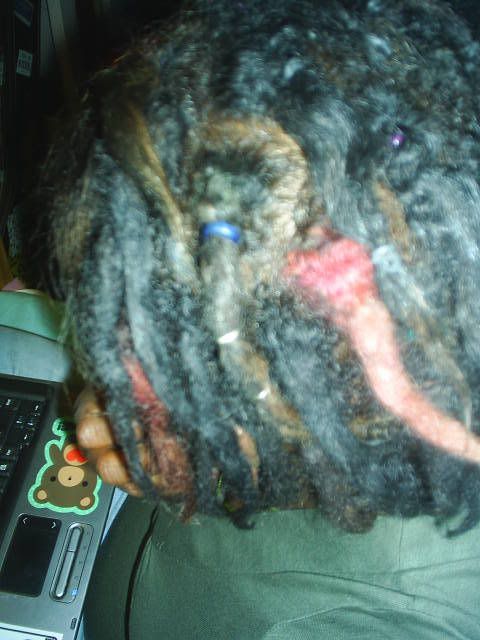 I hate how the colours are fading but I'm just gonna let it be for a while.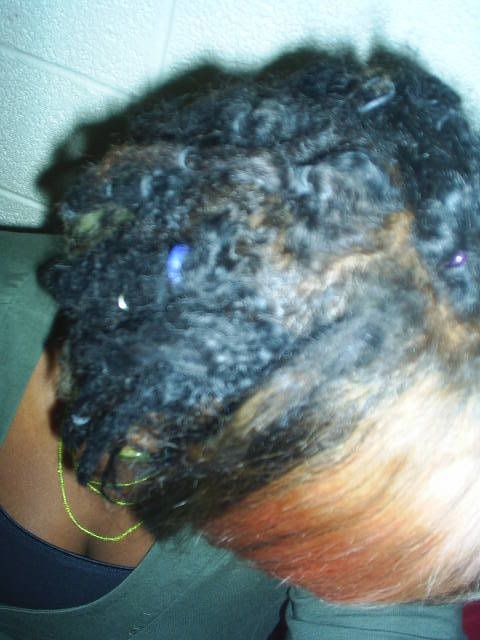 so curly! I love it!



p.s. almost three months old.