A month after dreading all the hair I could comfortably reach, I decided to commit myself to finishing the poor, neglected, back of my head too! So my locks are finally all set up and ready to go, I can't wait to see them progress!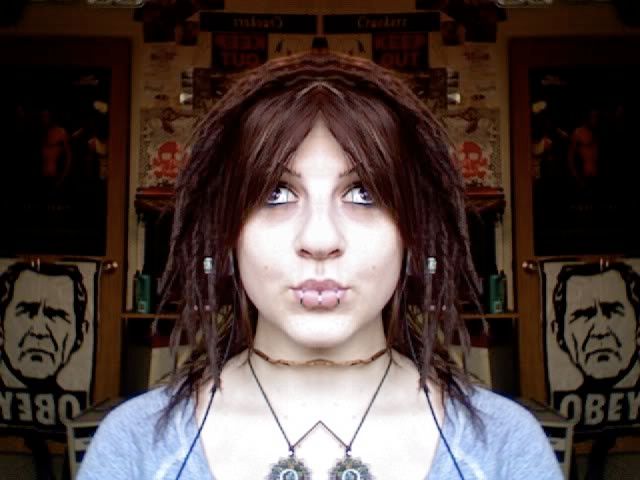 (a month ago)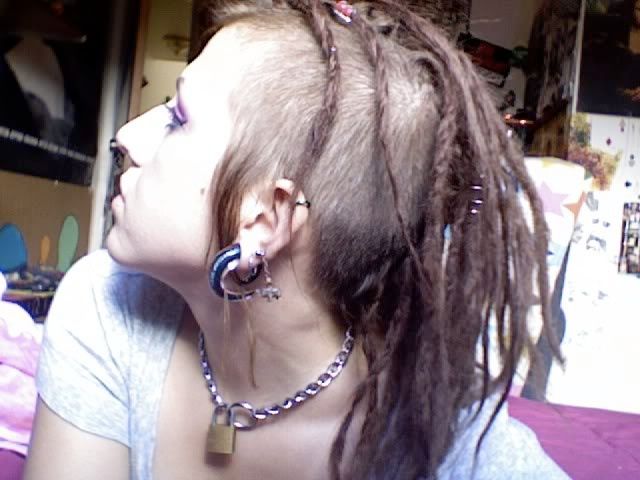 To the left.



(Bananahands?!) I'm fighting the urge to over-decorate them.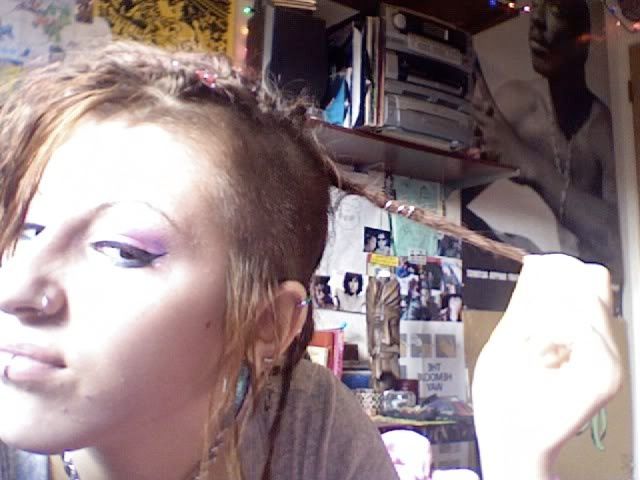 I have a few super natty dreads in the back, this is my favorite.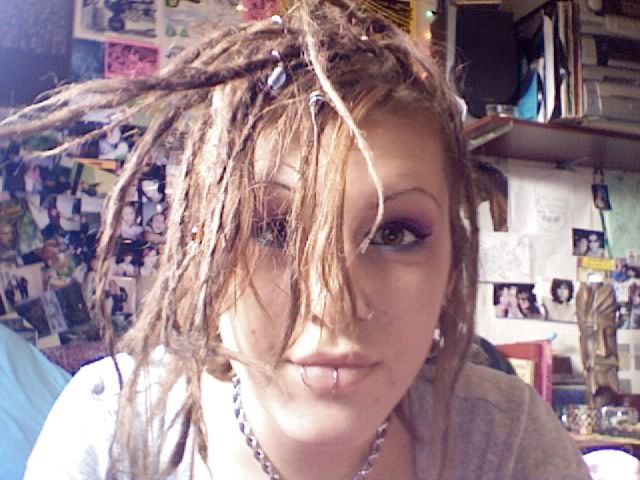 How I look on a regular basis....

I love how they're pretty fat in the back and thin in the front. I just grabbed the hunks that already liked eachother and backcombed/ripped/twisted/palmrolled them up.

Little sidenote: As you know, I JUST finished them, and even before I had my whole head knotted up people were asking, "What are you going to do when you don't want them anymore? You know you're going to have to SHAVE your head, riiiight?"
And I'm sure you all experience this too.
My first reaction is something along the lines of, "BIATCH, I'M NOT EVEN DONE YET, GIVE IT TIME!" but I usually just settled with, "merr." or just shaking my head.
I've wanted dreadlocks since I was eight, and I just started the process, so "when I don't want them anymore" isn't even a thought in my mind yet.
I just don't understand why people don't apply the same "logic" to other hair-related processes. Like permanent dye? "WHAT EVER WILL YOU DO WHEN YOU DON'T WANT TO BE HARVEST-WHEAT BLONDE ANYMORE? WHAT THEN??????"