after yesterday's post on my hair, i decided to give you guys a few new shots of joe... in the bathtub. this was right after he came home with a backpacker's sunburn from hiking all day.



he was getting his tips wet, so i tied his dreads up for him: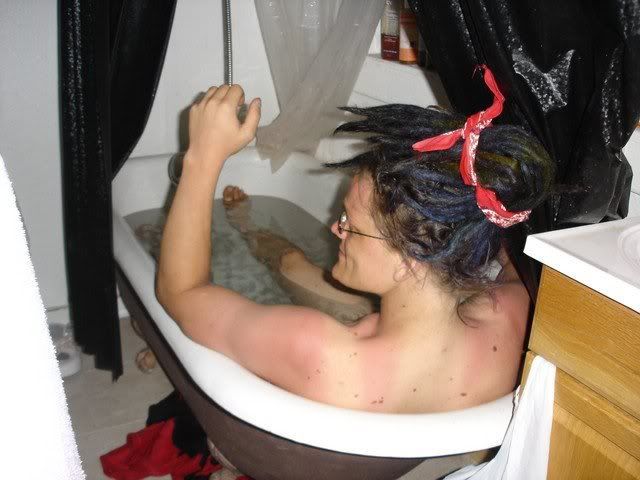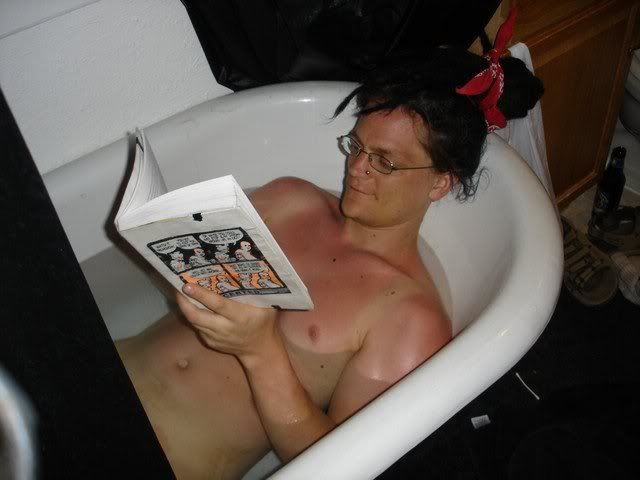 those who haven't seen this gorgeous creature getting fucked can click here for the really non-work-safe pics.



enjoy!