for some reason i had a braincramp over peyote stitch beading, but i figured it out.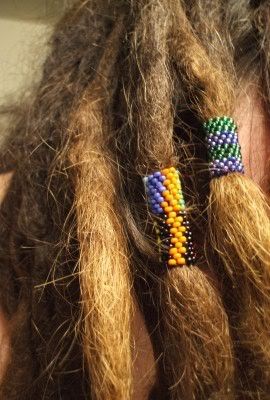 ah, bathroom photos. i swear the tips are getting lighter, for no apparent reason. since i am a troll who lives in a basement apartment, it's not the sunshine. i was wondering if it might be shampoo residue.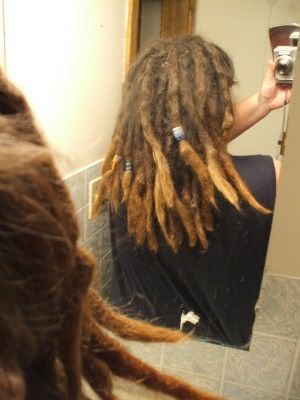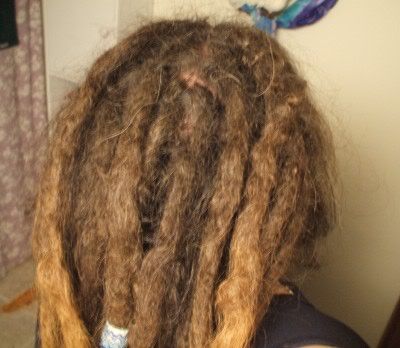 i was aiming for longish girly sideswept bangs, but my hair did not cooperate, so i ended up with a very thick fringe. i feel sort of like a moptoppy beatle, but now, after a couple weeks, i like it.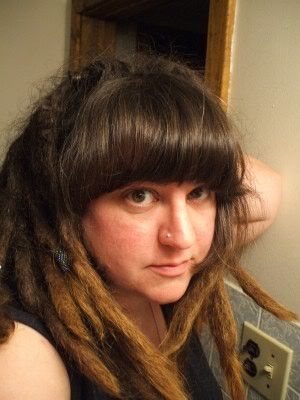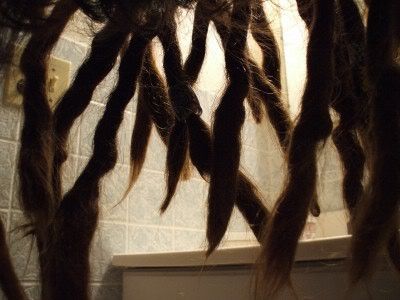 thank you for indulging me, kind people. :D