My dreadies will be a year old in a few days. Timeline ahead.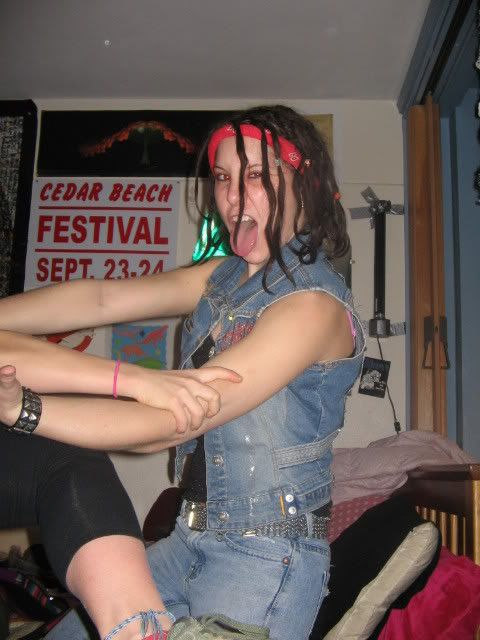 My first set. They only survived two months. They were complete shit.



mostly combed out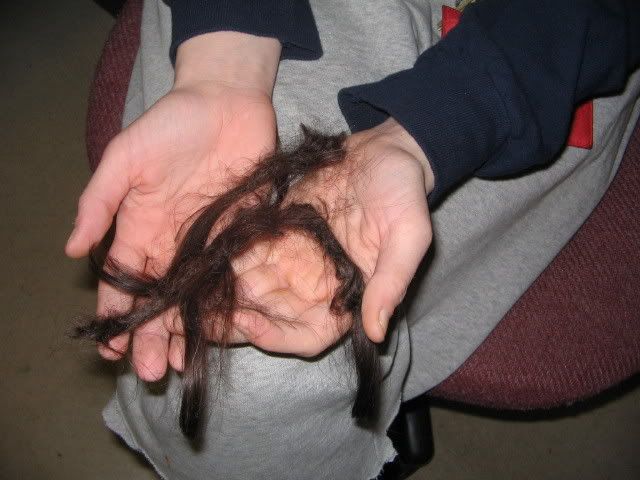 look how crappy they were, haha.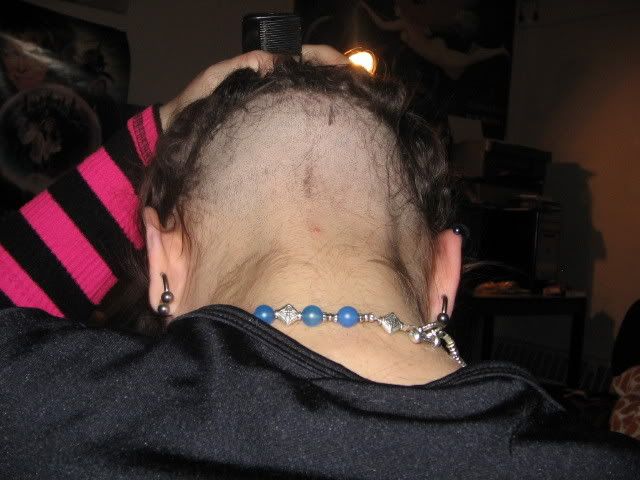 I let one of my friends shave the back of my head in the middle of the hallway of our dorm building. I got some weird looks.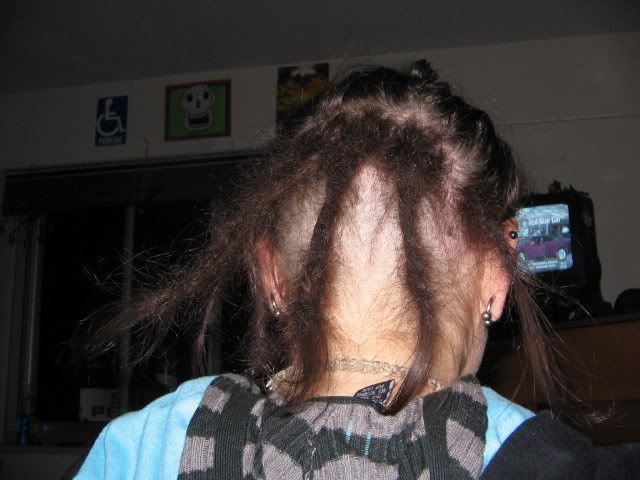 The start of the second set, the day after I finished combing/cutting out my first shitty dreads.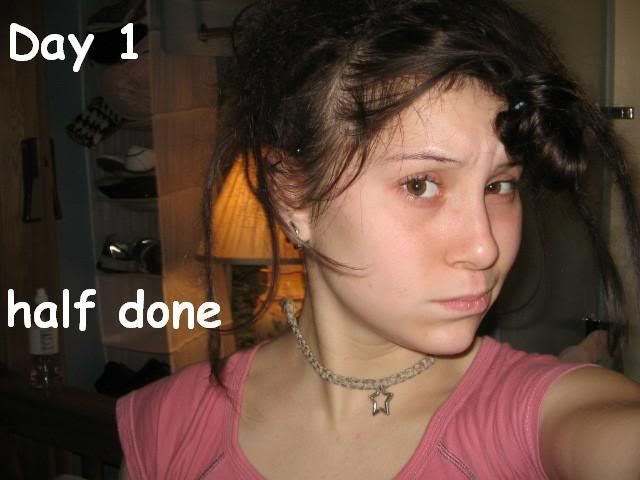 I tried to make a nice timeline and every month I would label a few of the picture I had, if I had some, but I got lazy and bored after a while, so there's only dumb writing on the pictures for the first few months.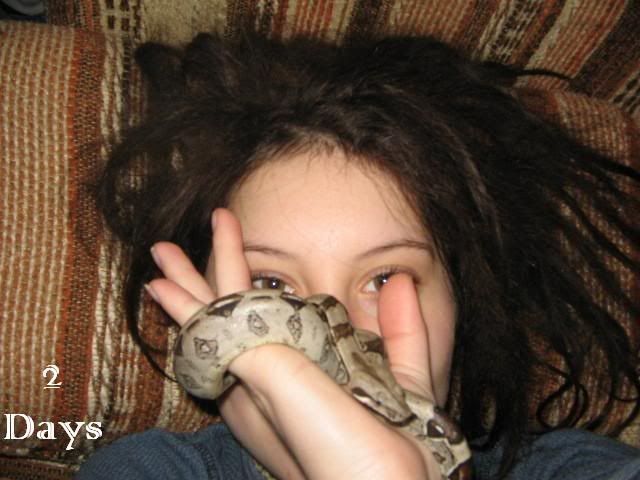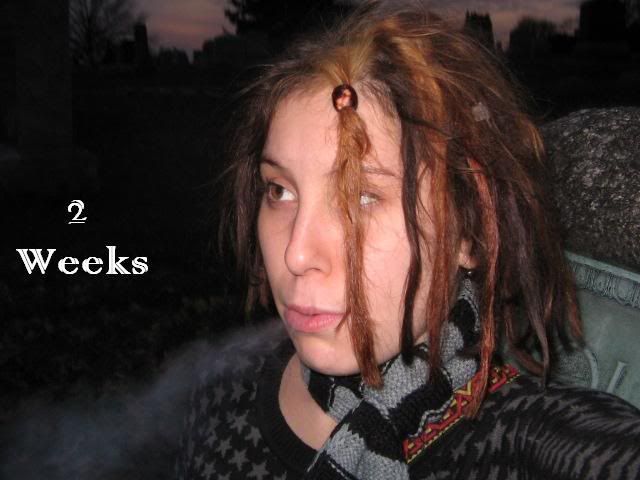 Their first bleach/dye job. Calico!!! I loved them being multitoned. I also gave them a terrible cut job, resulting in one side being about an inch or more shorter then other. But I left it and they've sort of evened out over time (and by evened out I mean none of them are the same length as opposed to half one length, half the other).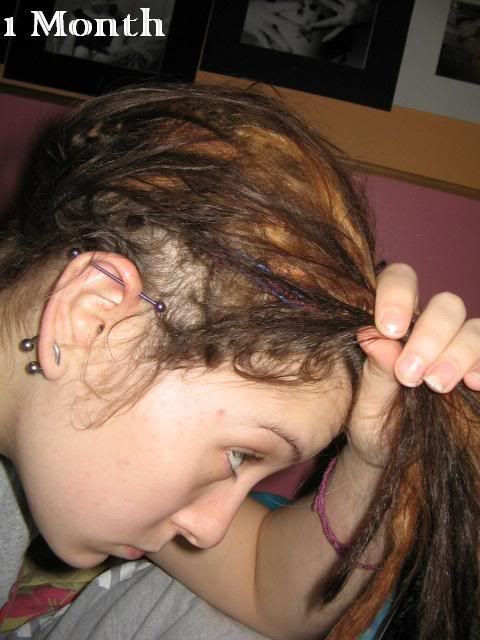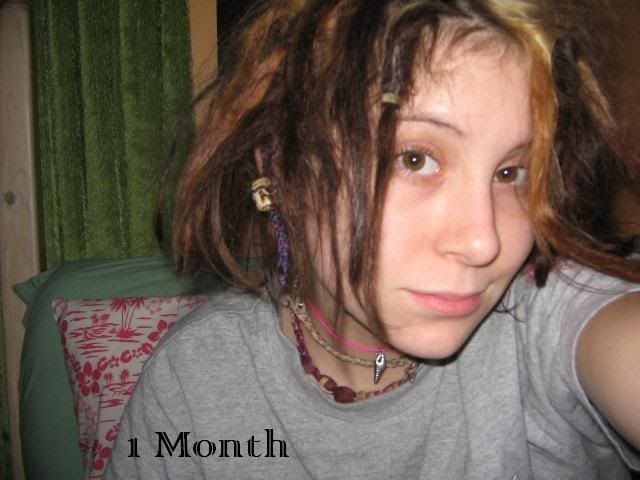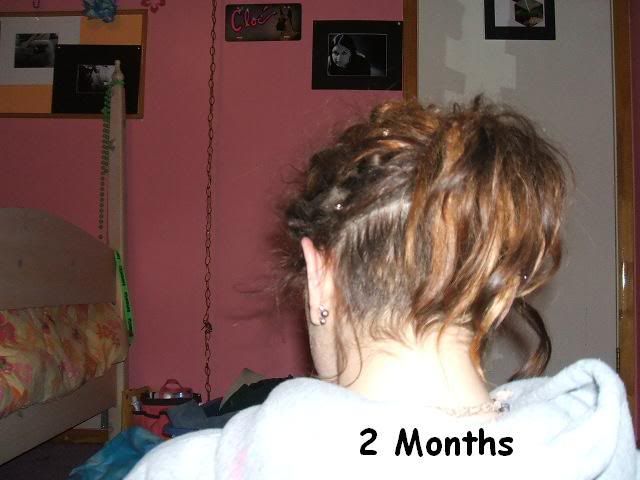 My shoddy undercut, caused by my shitty first set of dreads started and removed two months prior to this set.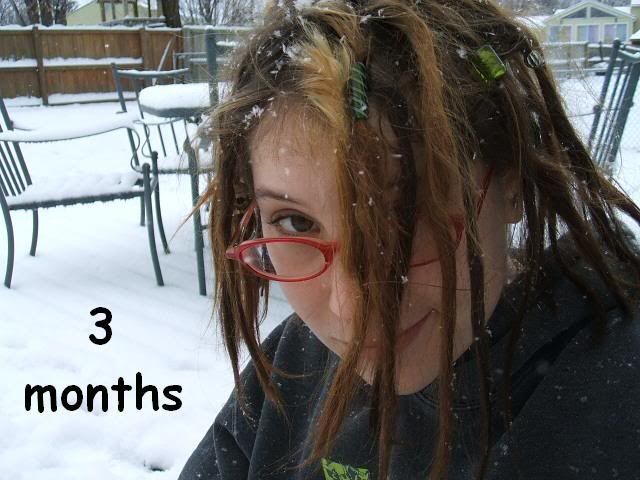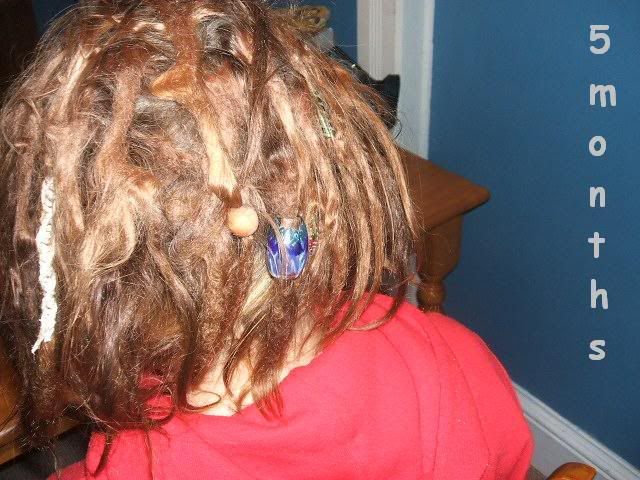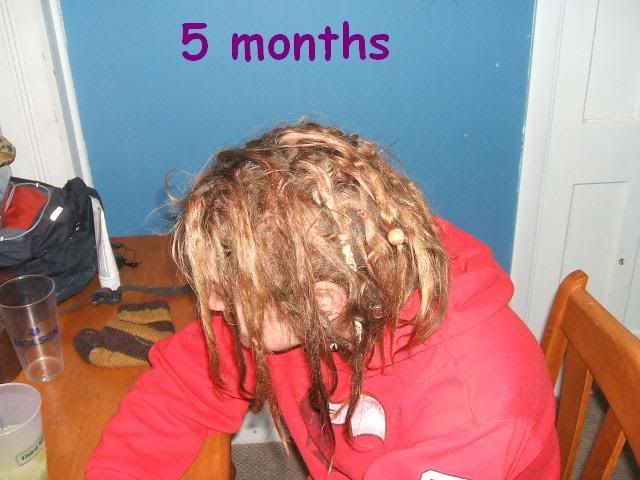 Lost track of time and photos here.



9 months



9 months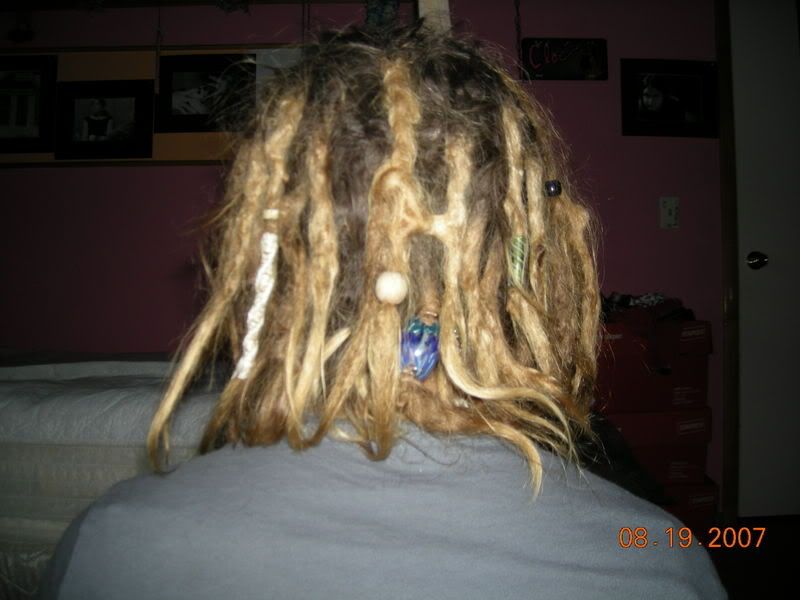 9 months



9 months



11 months. They were reddish at some point before they faded to that horrid shade of blonde. Trying (some what unsuccessfully) to cover the blonde and match my roots.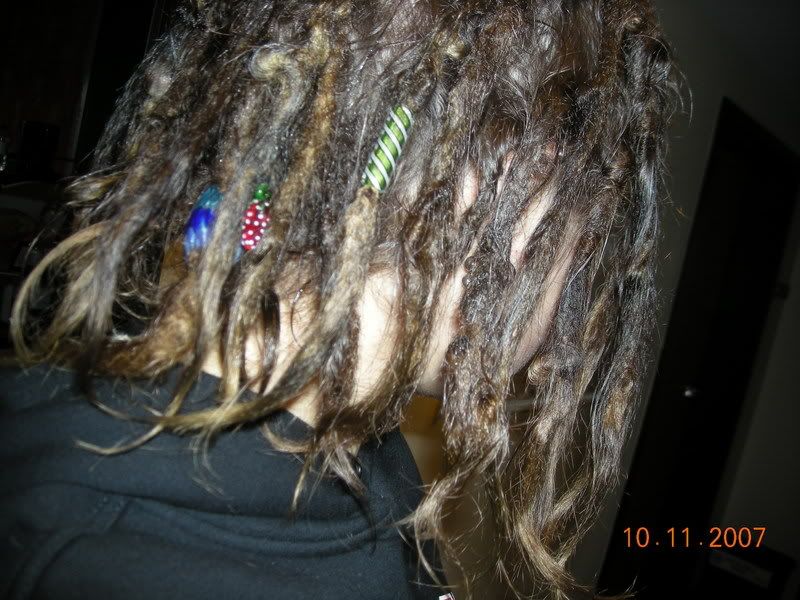 11 months. Darker then my natural colour wich is what I aimed for.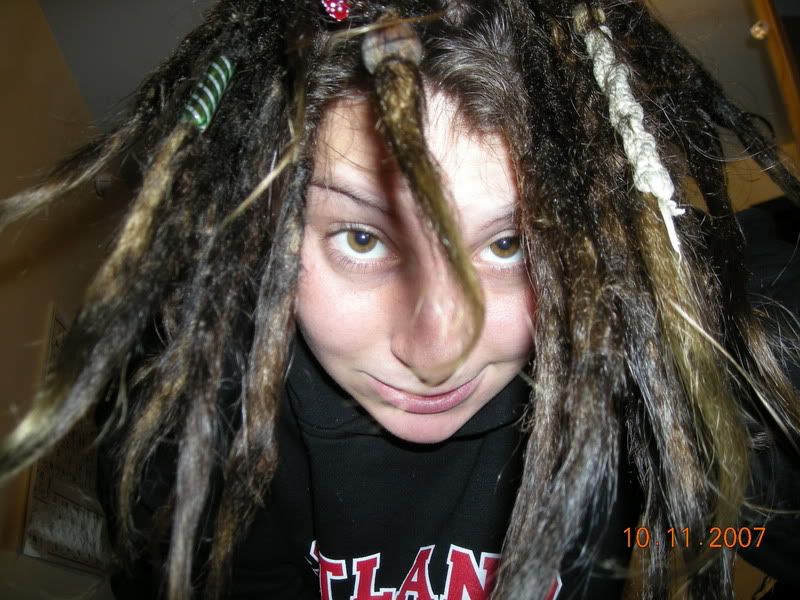 11 months


TODAY =)



After I cut my dreads at 2 weeks they were barely little stubs sticking out form under my hat. Now they're actually visible. They've grown, hurrah!!!



My ends need some work. I'll have to get the boyfriend on that. He loves working on my hair, and he's good at it too. A perk.



I still get hat head, even with dreads.



I used to have lots of visible scalp spots between dreads, but those have filled in over the year.



I cracked my neck trying to take that picture, haha.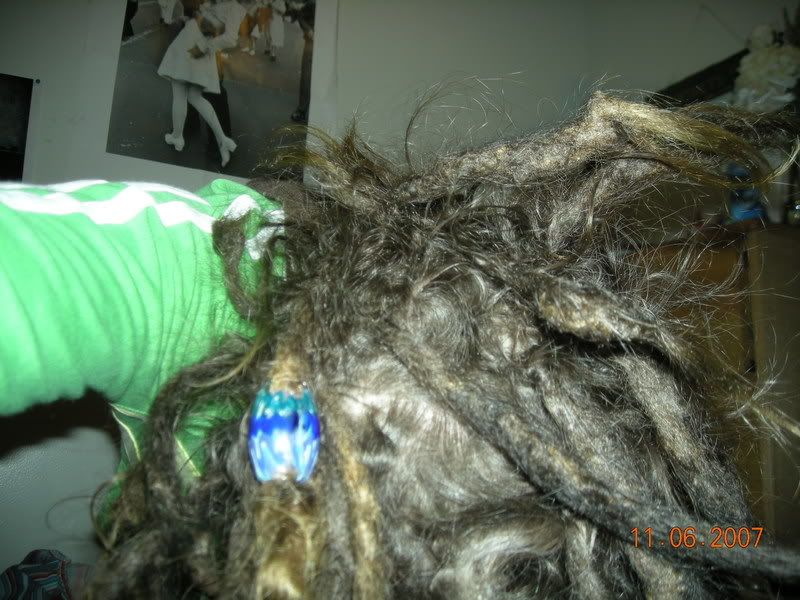 I found a setting on my camera that did more justice to their texture.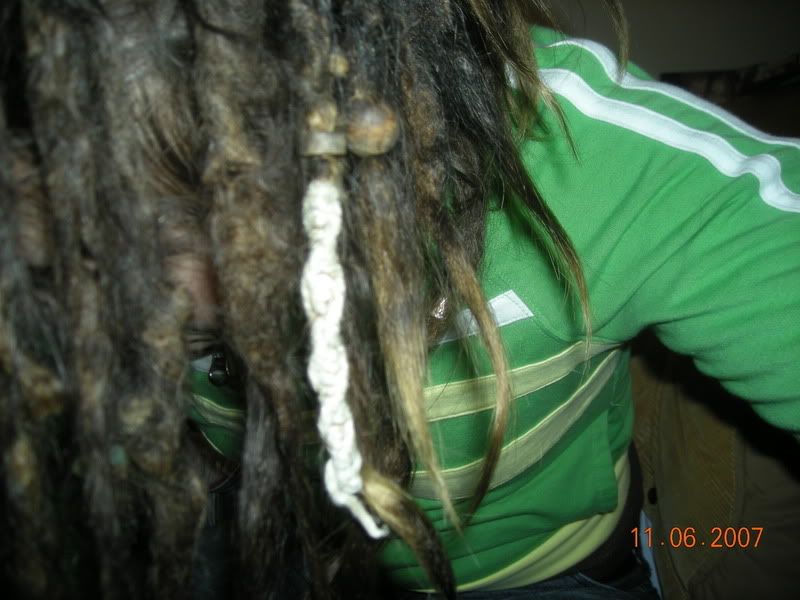 Peace out kids =)