Two posts in two days?!? Well I guess that's cause I haven't posted anything here in forever.


'Tis the season for my kitty hat already:



Dreadies are more than 1 year old. It was a happy year together, looking forward to many more! Lish started them in November of last year. Time fliiiies.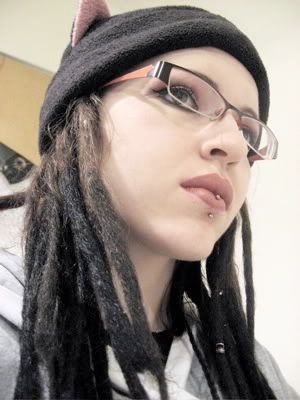 Flash ate my face



And the reason rainy weather is something I'm looking forward to this year--my new rain boots! :-D