so after a LOOOOONG time not posting (although I have been commenting) I've finally got a post for all y'all.

Last time I updated I had recently arrived in England. After 6 months there, I've now been back in the states for about 5 months and I am very happy to be home, although I miss Brighton everyday. My dreads have also progressed, and while I am not going to do a timeline just yet (their two year dreadiversary is a month and a half away!), I figured I'd give you guys a few pictures.

But, that's not all! If you click right now you will also get spectacular pictures of a new (awesome) dread friend all in the SAME CLICK. How can you beat that price?

So now, I present to you,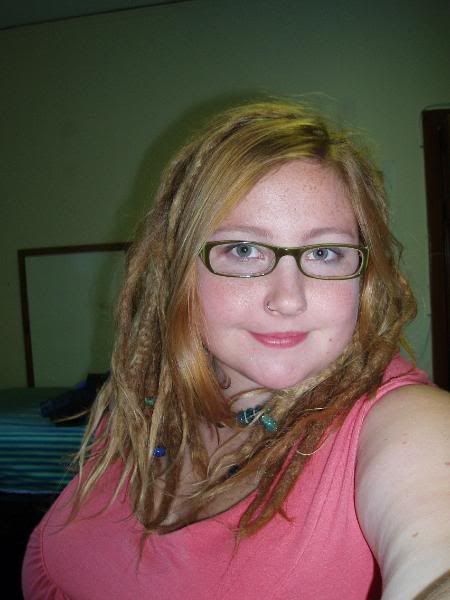 me recently! my bangs have gotten super long and I need to do some hardcore maintenance!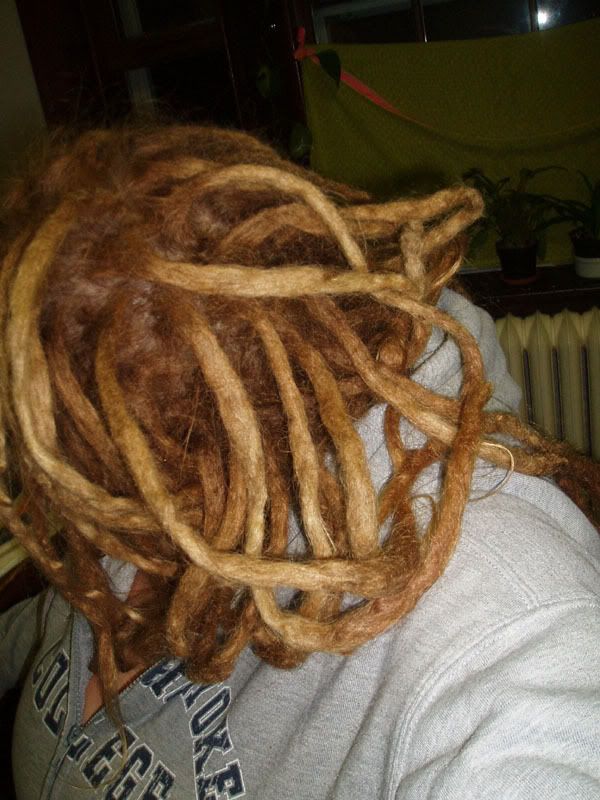 mmm clean roots. This was a month and a half or so ago. ah the days before thesis writing.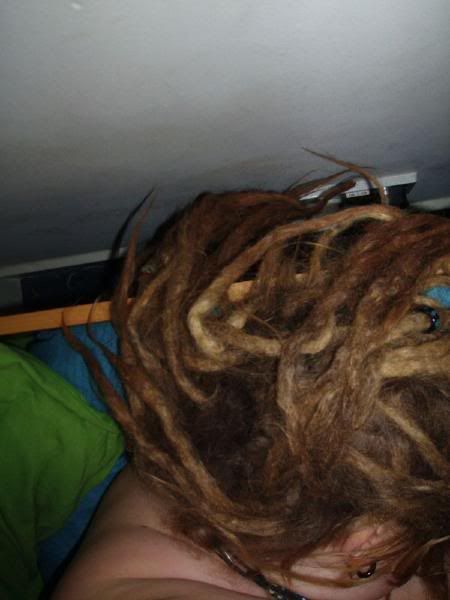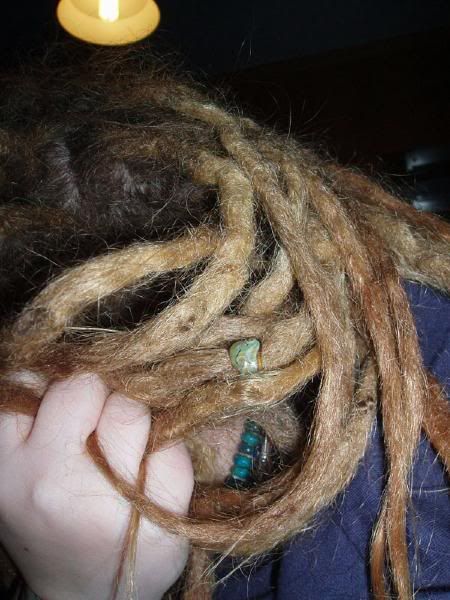 taken while I was in england! I loved the textures!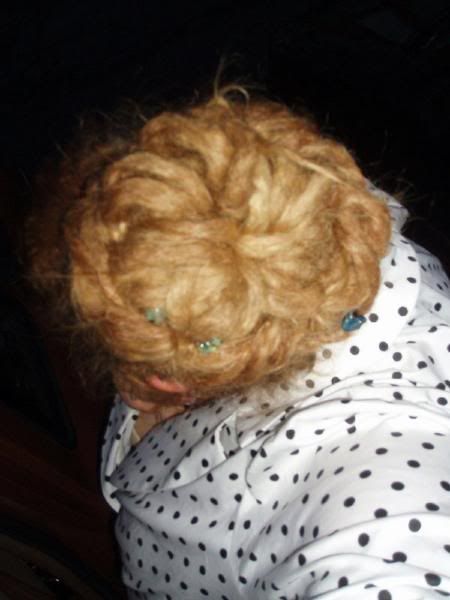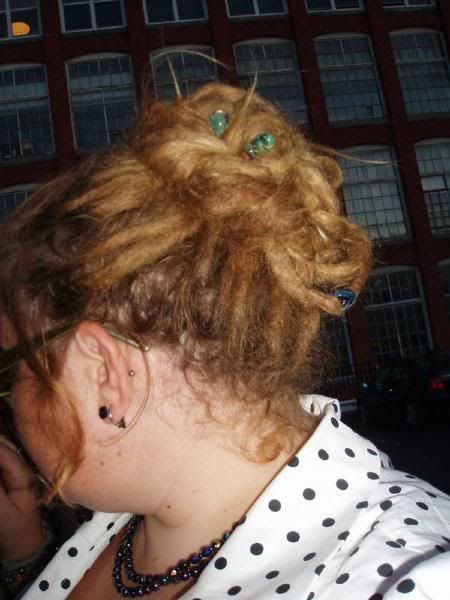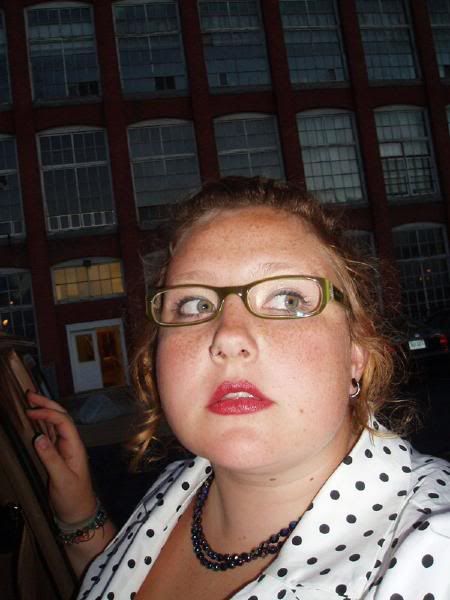 I had a 50's themed prom birthday party to go to. DAMN is it hard to make dreads into a 50's hairstyle.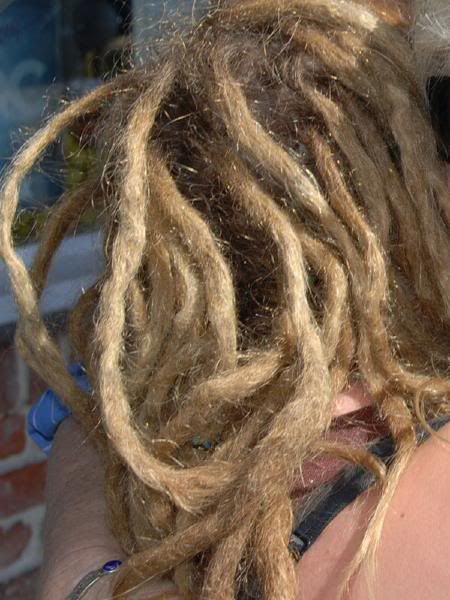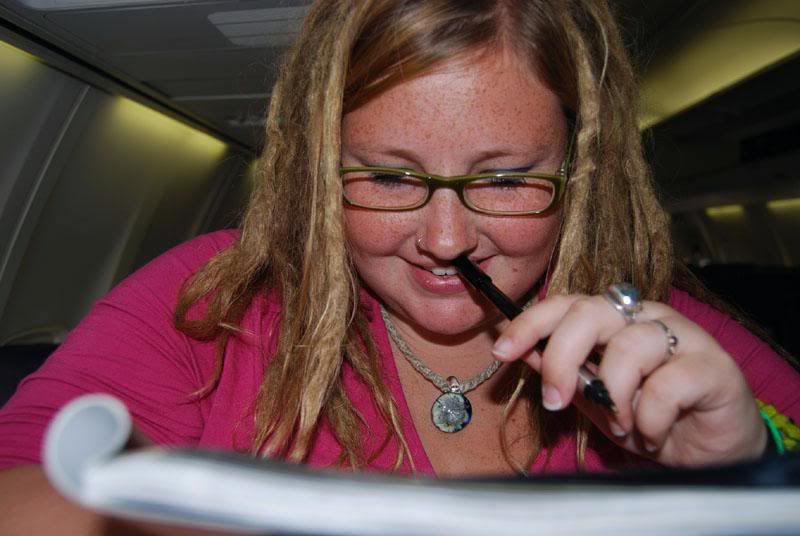 in california, hugging my aunt and on the plane back! so many freckles!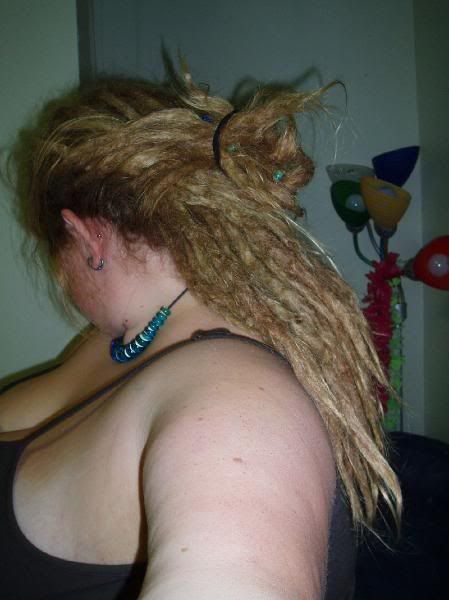 mm pasty. I love how it looks like I have a bajillion dreads in this pic.

Some from england: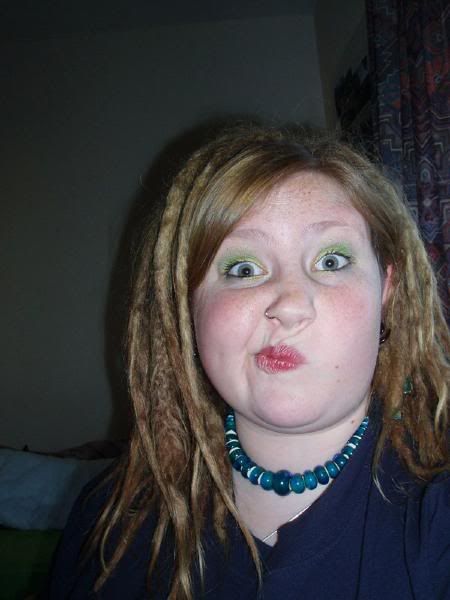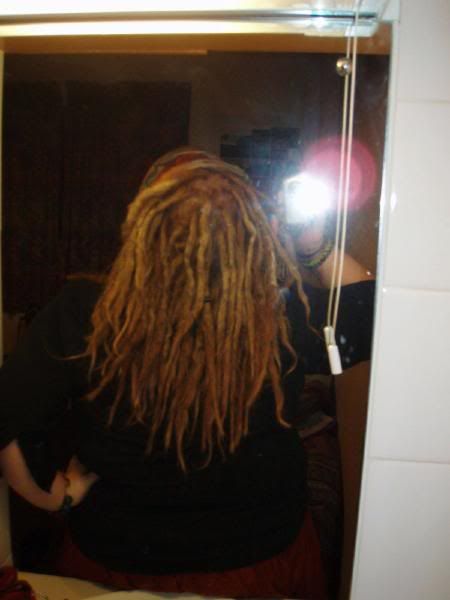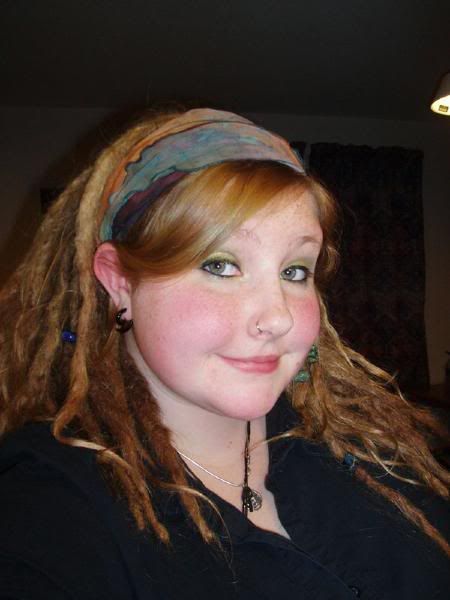 I really liked them at this stage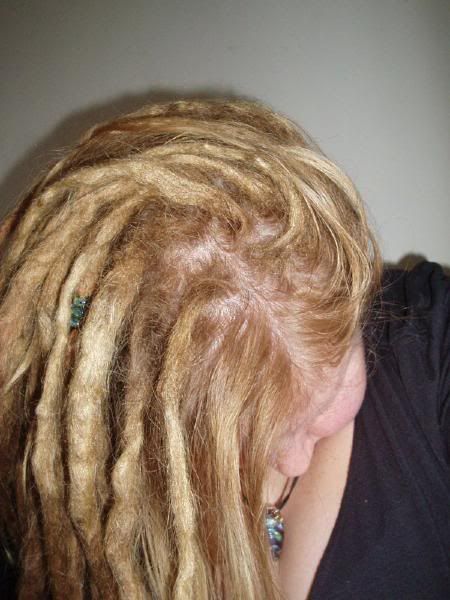 I had colors for a while: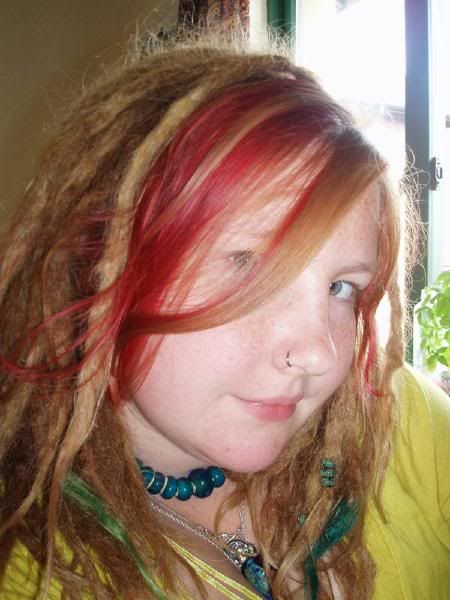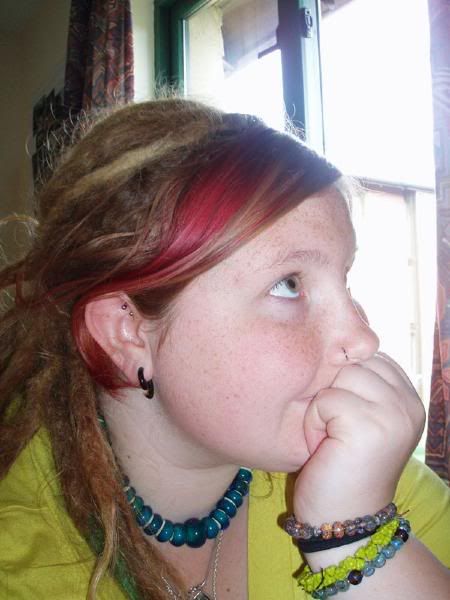 aaaaand back to now!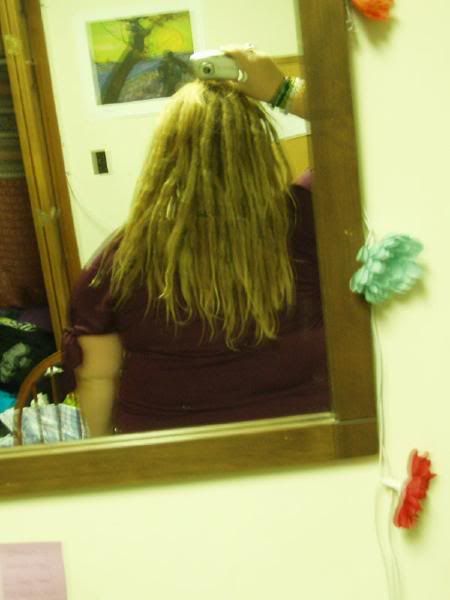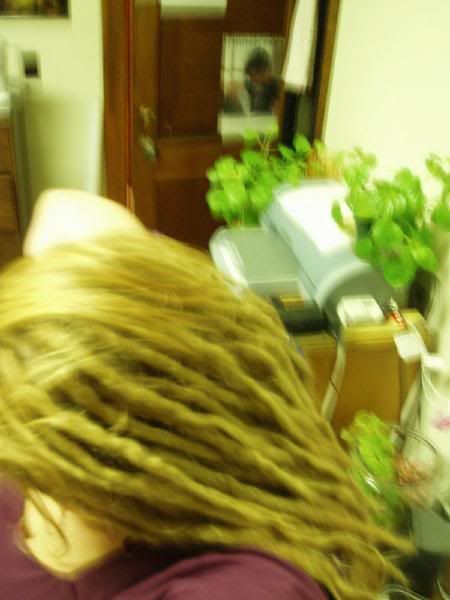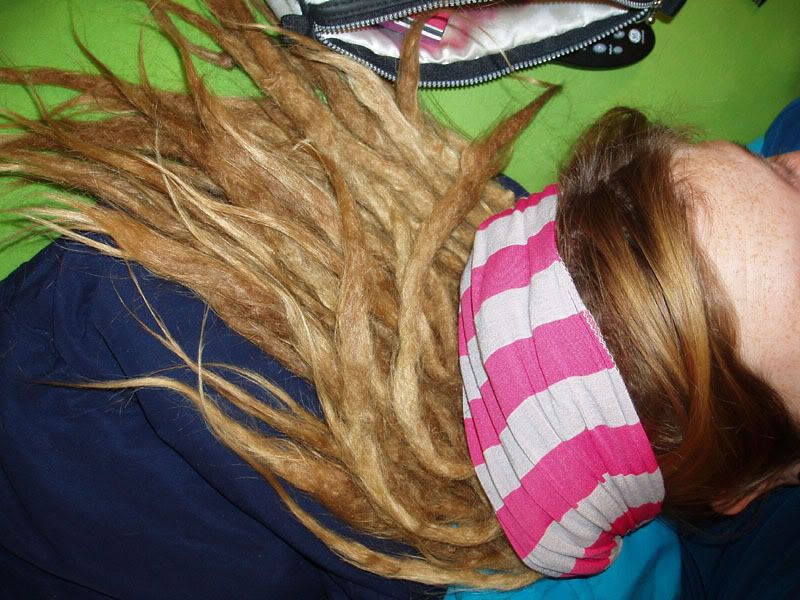 Right now: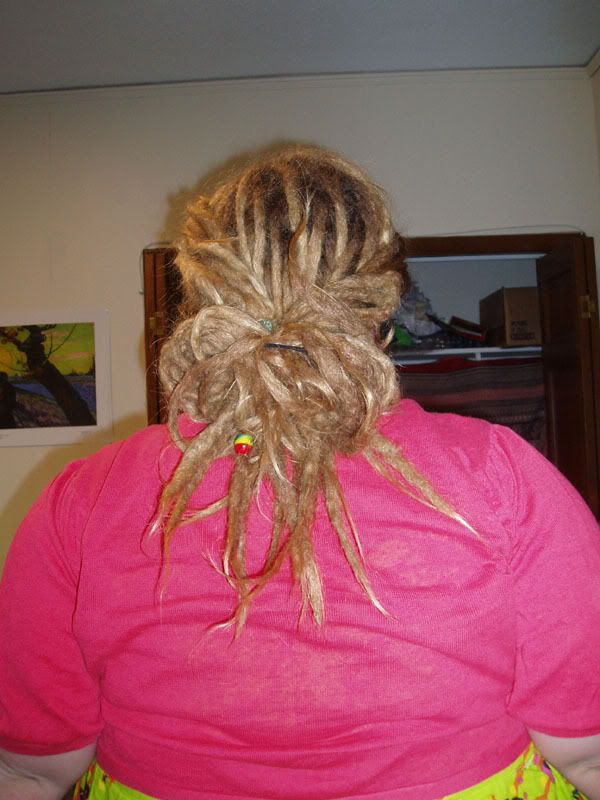 and just a shot from way back in the baby dread days: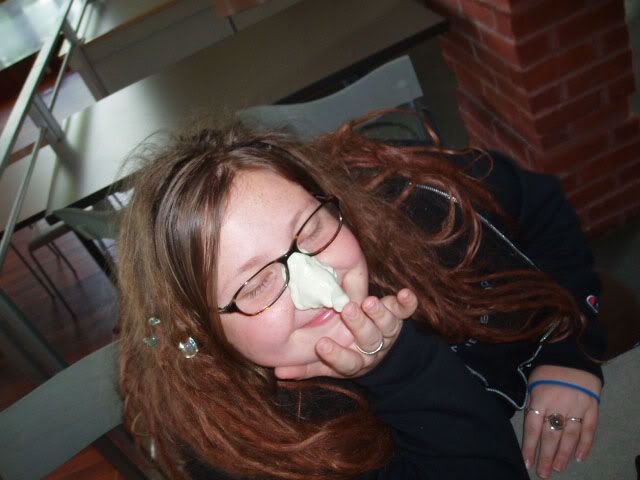 And now, Anna's new dreads (ok, we're not completely done. She has massive amounts of hair!!!)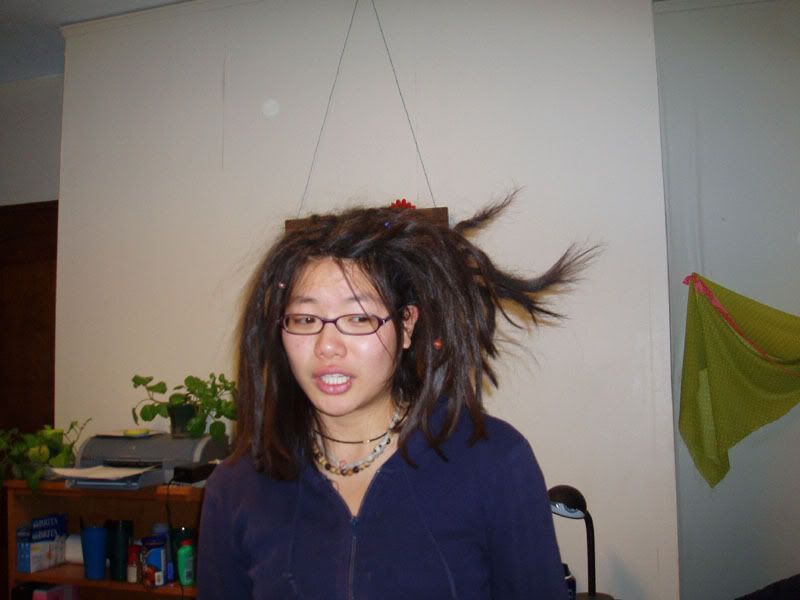 They were sticky-outy. We had fun with their sticky-outy-ness.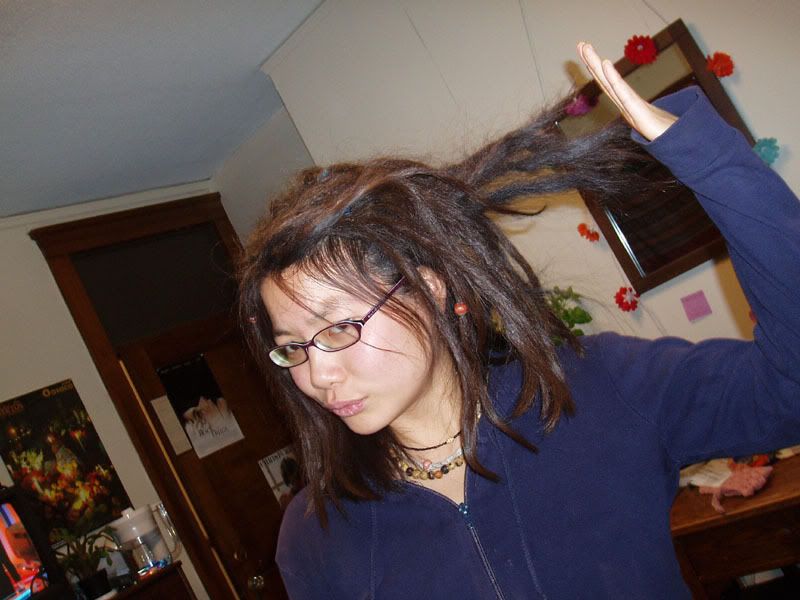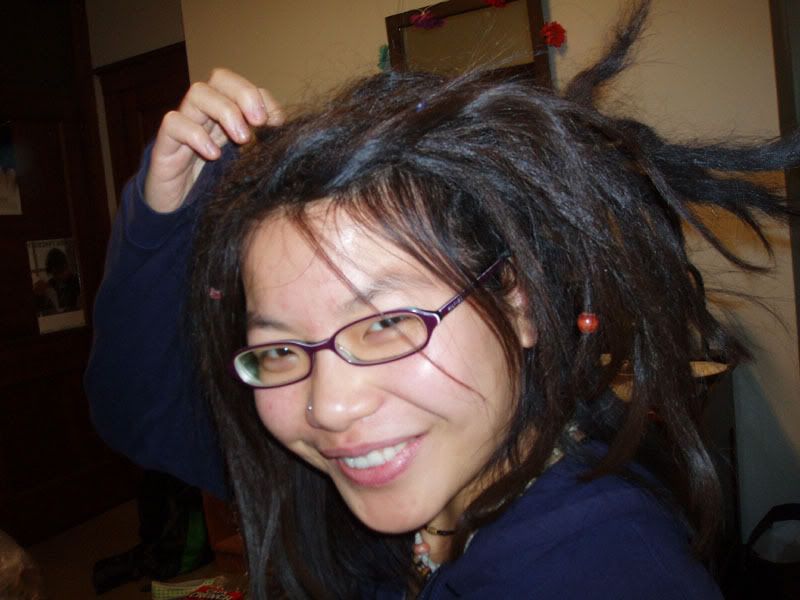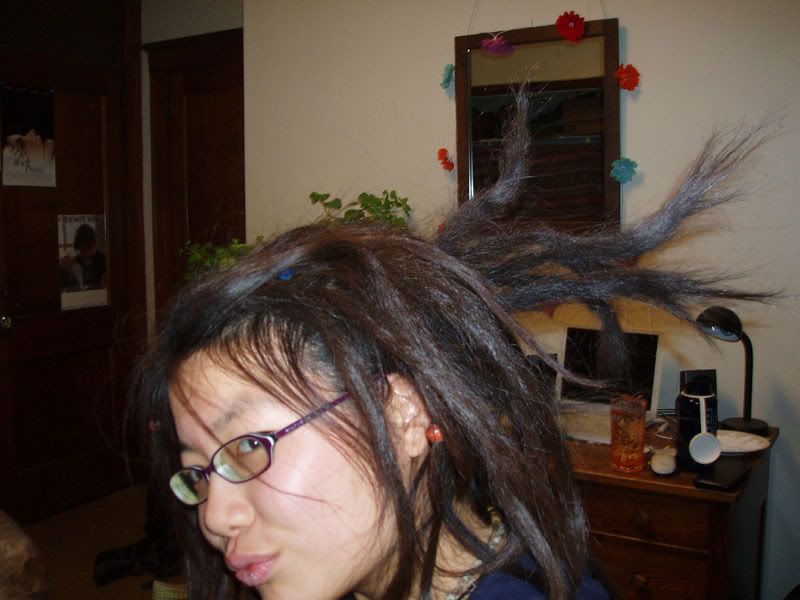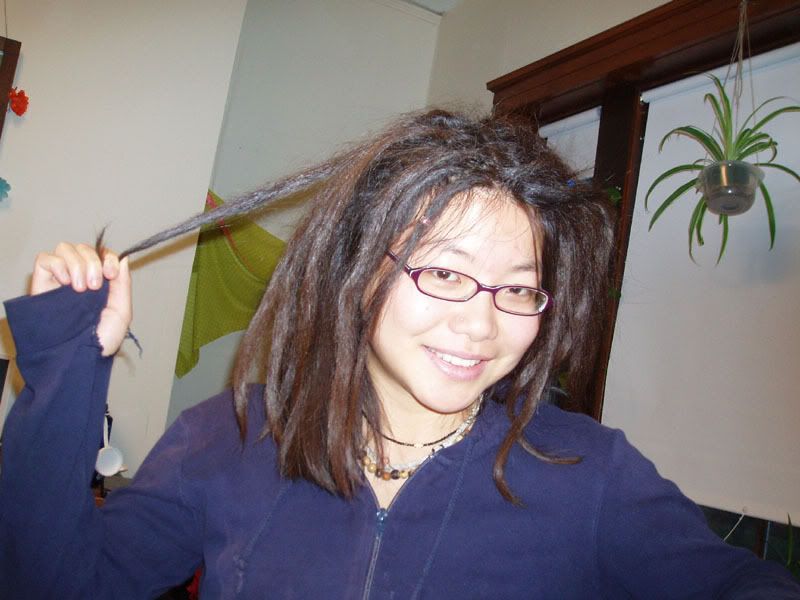 Anna is awesome! her dreads are looking great (we're doing them a little at a time since we're both insanely busy) and we've gotten about 2/3rds or so of them finished. It's also helpful to do it a little at a time as it makes her head not ginormous, since she has so much hair. (oh man, the grammar in that last sentence is SO bad. whatevs.)

anyway, I've missed you guys, I hope everyone is doing well and I swear I will try to post more. I am just lazy and busy and don't have a lot of time for pictures. blargh.