don't mind my face hah (and that post-it is there because the dread blended in with my walls)
but this is my very first dread at the bottom left of my neck and it's got like, a hook shape to it. i've come to accept it being the ugly duckling of my dreads, so i figured i'd share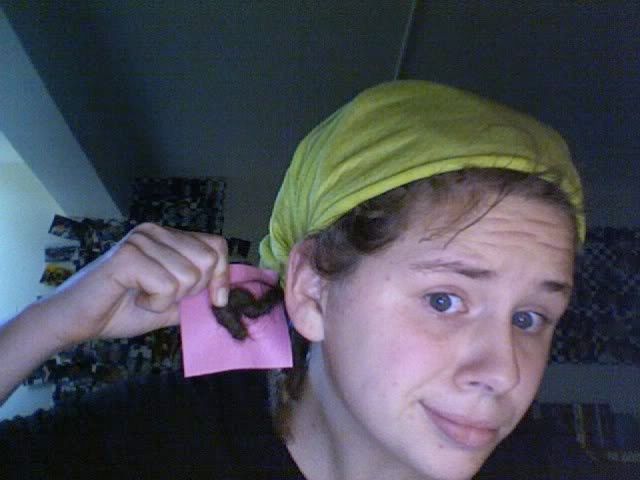 and this is my dread with the itty bitty root. i thought it was going to just fall off some day, but even after a year its still pretty strong!
don't mind my face here either!