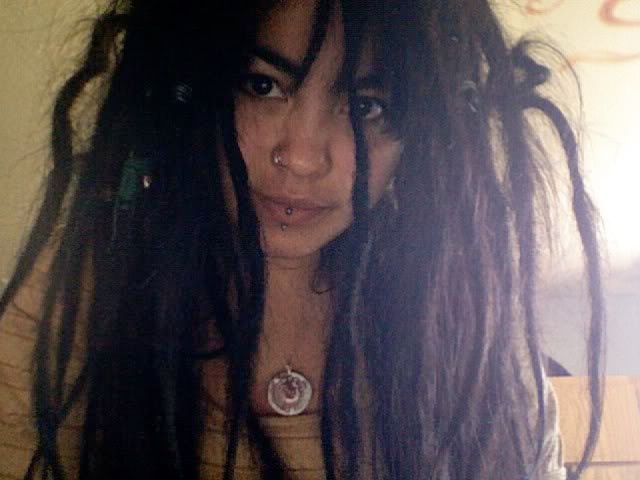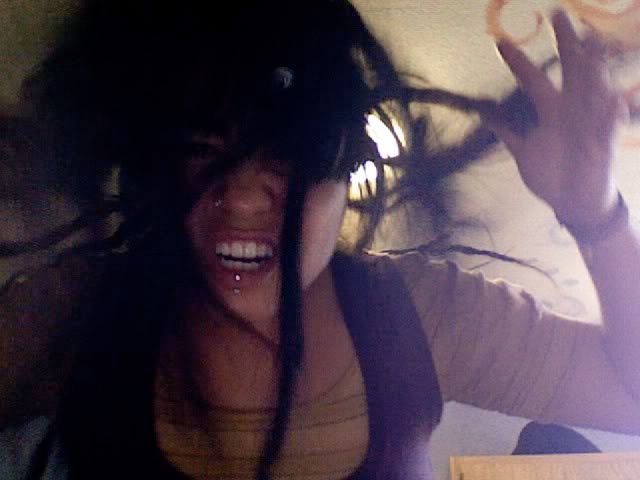 Dread attack!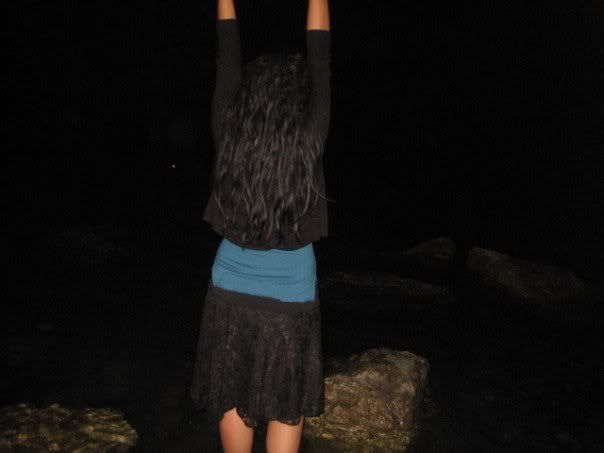 This was a while ago, after they turned into strands of hair twirls held together by knotted roots.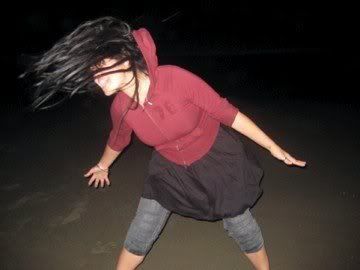 I was actually attempting a cartwheel in this, not controlling the wind... like you probably thought.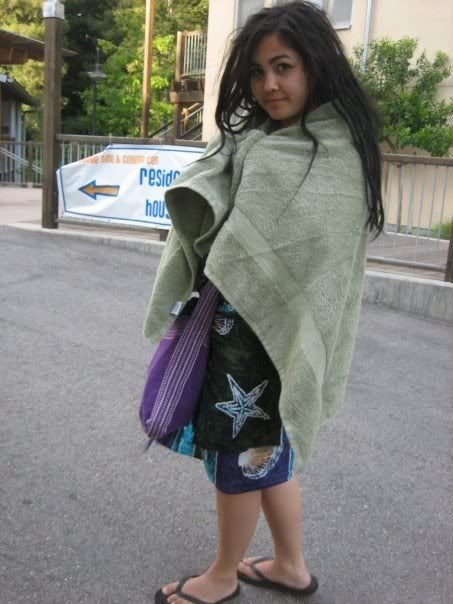 This was taken a while ago... but I remember being really excited because you could actually see individual dreads in this. Sadly, this is still the case and I still get really excited.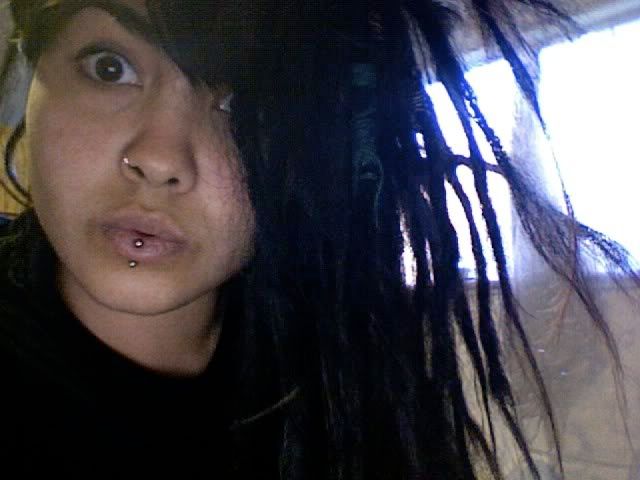 I don't know. But it reminds me of edward scissorhands.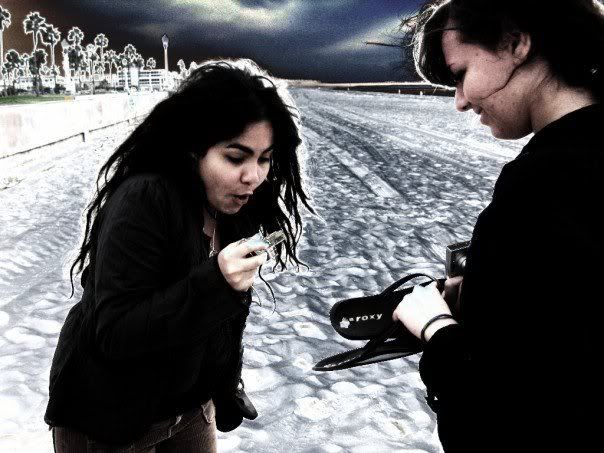 My hair looks really wavy in this for some reason... but I think it's pretty straight for the most part.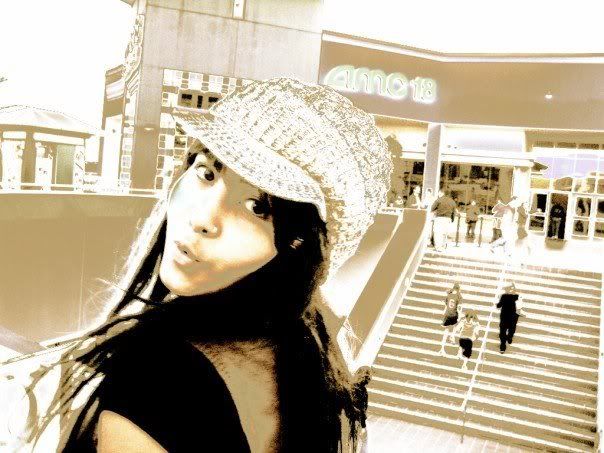 A hat that actually fits!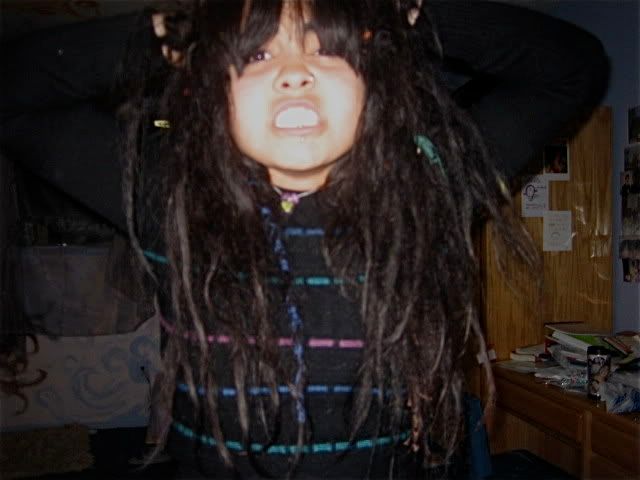 ha.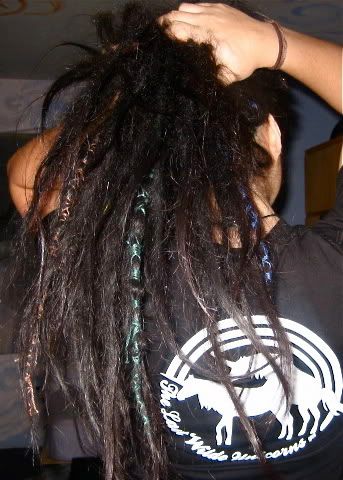 Putting my hurr up.


I tied them all together in the back... this was the result. People stared. Actually, I recently went back down to southern california and I noticed that A LOT of people stared at me and some even gave disgusted looks... so sad. Thankfully the bay area is much more loving. :)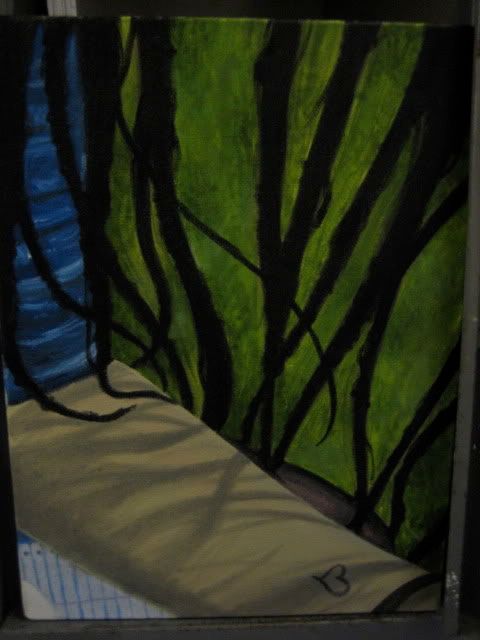 A painting I made - with my dreads in it!


Thank you all for looking. :)