I recently dyed my dreads I was trying to do like a dark blue...the color was called midnight blue. But i always have bad luck with blues and it was really hard to cover up the fadded red shit..sooo now my dreads are like a teal green color. So iam going to just dye my hair black which a color i have avoided dyin my locks but i just dont like that teal green color...it sux my poor dreads feel so dry and not too happy :(
but there b-day is comin thats good 2 years in jan!!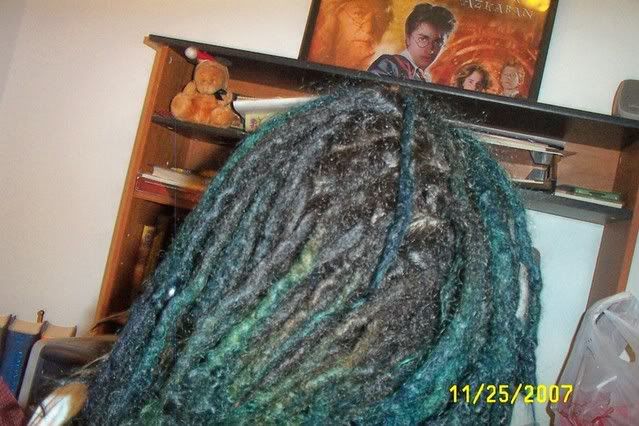 Here is a pic of me on my way to the Tonaskit barter faire which was amzing !!! so many dreads everywhere about 30,ooo people, fire spiners, drum circles, damn good acid.
Anyone here ever go to the barter faire's??????


peace