So my dreads are a few days off from being 3 months old. The past few weeks majority of them have tightened up heaps which I am really pleased with, a couple on the other hand still have to catch up. My hair is still in excellent condition no matter how much salt water I soak it in, but the salt water is definately what has helped my hair lock up. The silky texture (and loose hairs) makes it hard to get good photos as they don't really look that defined at all, but they are tighter than they look in the photos.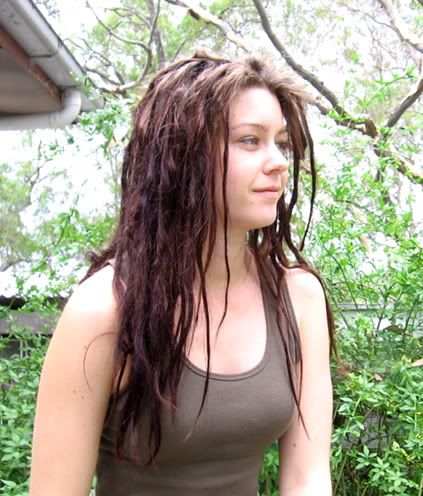 I've had a lot of loops form the past few weeks, I love the texture they create. This is one of my favourites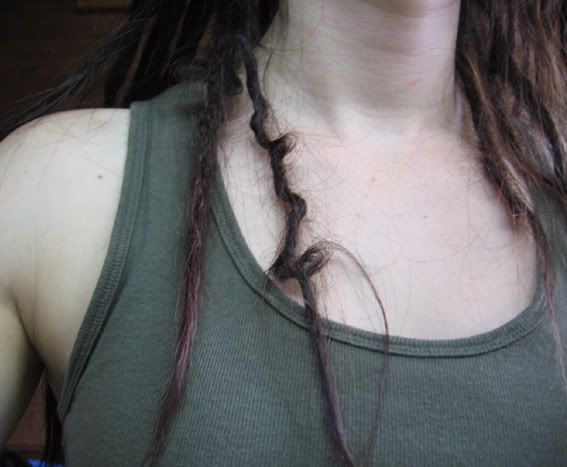 These two have shrunk so much compared to the rest!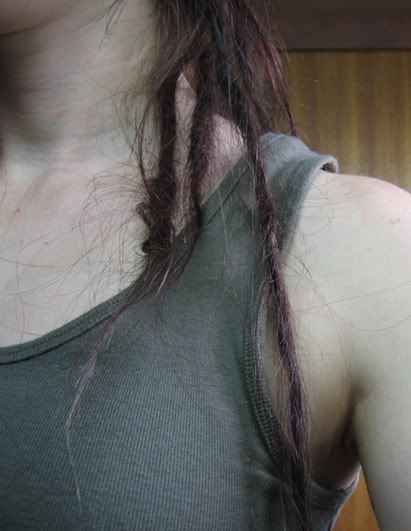 Some of them have really come undone near the roots, the bottom ends are tight so I'm not too concerned about this, I figure it'll knot up itself in time.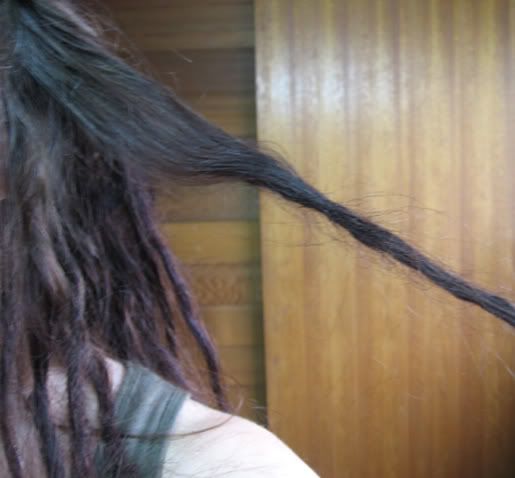 And this one is from 7 weeks ago