my boyfriend is a jellyfish beast. i understand it's difficult to tell them apart, so i labeled them for you.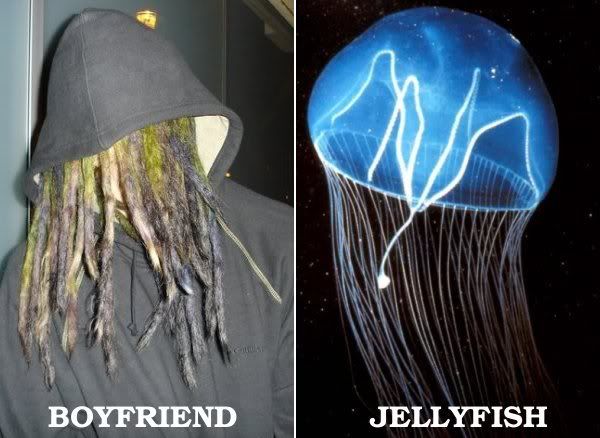 when he's not being ridiculous, he's snoozy on the sofa. he's so pretty when he's sleeping.


& you know his dreads look awesome.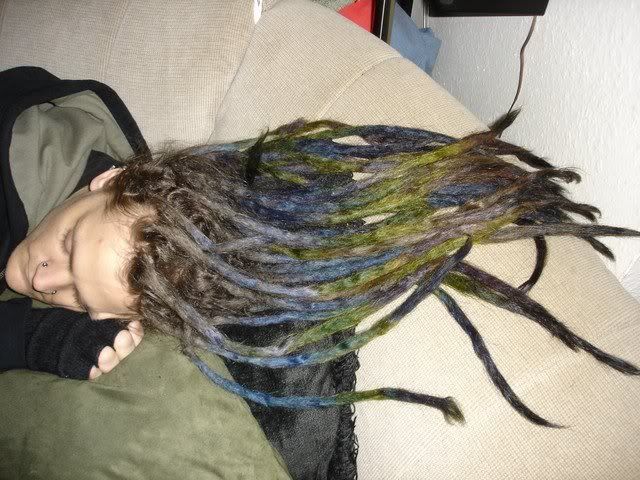 sometimes he puts them up. he only ever uses a bandanna or his own dreads as ponytail holders.


i'm about ready to touch up his dye job, but here you go.



enjoy.