All the picture sharing has me in the mood to share my progress!

After I finally stopped with the wax and rubber bands and just stuck with occasional back-combing of the ends, salt water spray, and palm rolling my dreadies are tightening up nicely!

I had a big hunk in the back that had a rubber band disaster, so I decided to jsut frizz it and leave it be. A lot of it sems to be incorporating well, and so do my bangs! Haha, I have to pick out my bangs occasionally.

Aaaaaaaanyway, peektures!



Happy, choppy bangs! That really need a washing- whoa!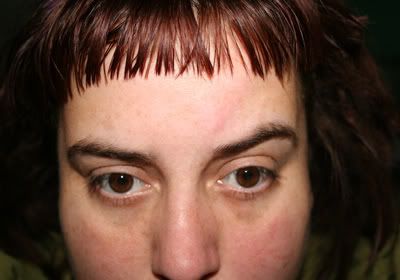 The side of my head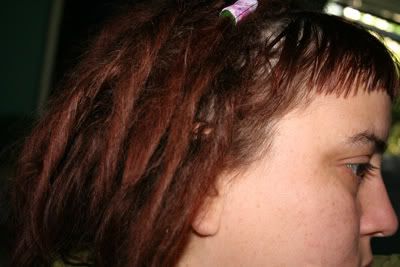 Hooray for super UNflattering flash in the face!



The top of my head- I don't really have that much scalp gap- but the flash is determined to make it look that way!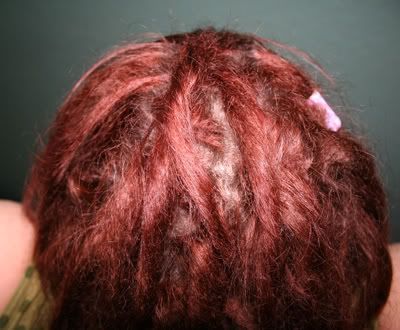 The back of my neck, happily bump free!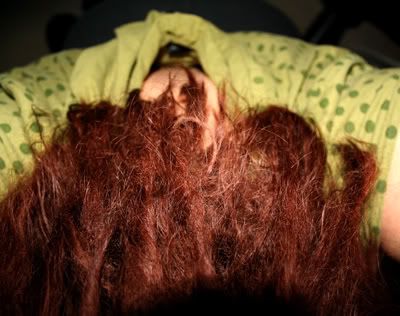 View of the puffy mess at the back- I really like it!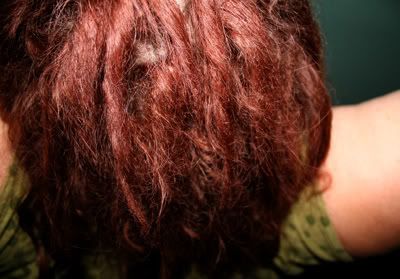 And finally: