My dreads turn three years old this week so here's a timeline of their progress....

December '04: The Dreadperm (still wet and straight out of the rollers)




The "awkward stage":



And then one day they stopped sucking...



They turn one: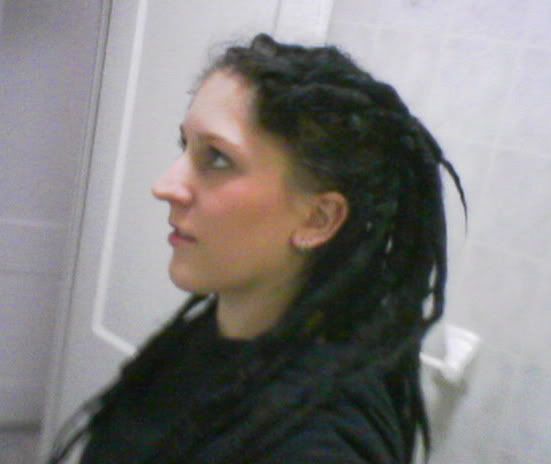 And the black has to go...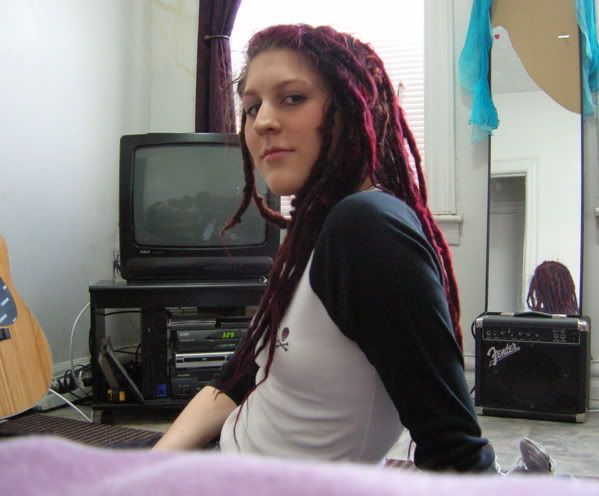 They turn two:



And finally three years and finally they're growing!!!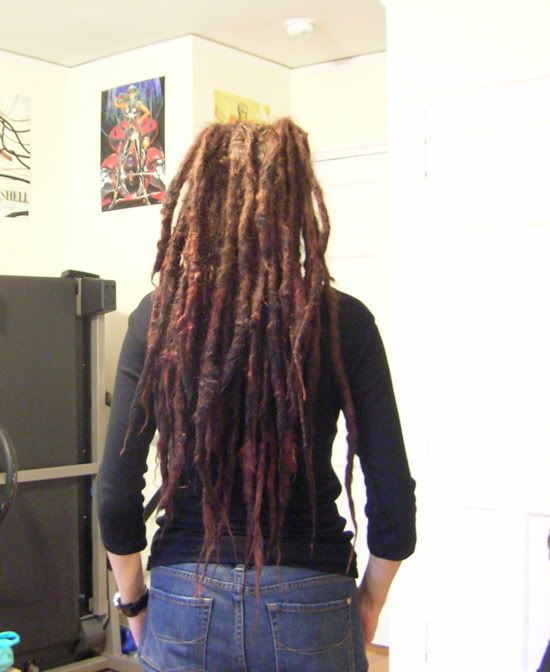 And some breakage :(



Unfortunately many of my dreads have lost an inch or two here or there because they get thin at the end to the point where I just have to yank it off because it looks pathetic. My goal has always been to grow my dreads down to my butt, and they're nearly there (another year or two, yay!). By the way, to those of you others with really long dreads, how the hell do you sleep with them? My bf complains about their scratchiness and honestly I hate letting them loose overnight because they are uncomfortable and unwieldy and just get in the way, so I tie them up in a silky slip (weird, I know....). I just wanted to know what you other people do.