i can't wait until they're a year old.
i bleached some of my locks out of boredom, and i can feel them becoming weak and the crunchy sound they make is pretty nasty. i feel bad for bleaching them ): !

i also cleaned up all of the loose hairs last night, so that makes me feel good.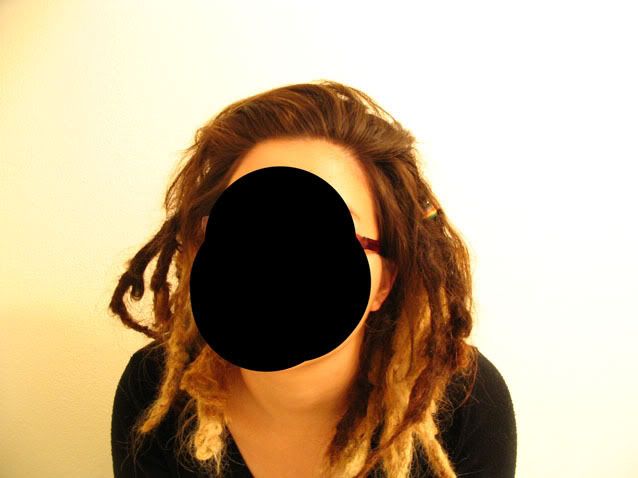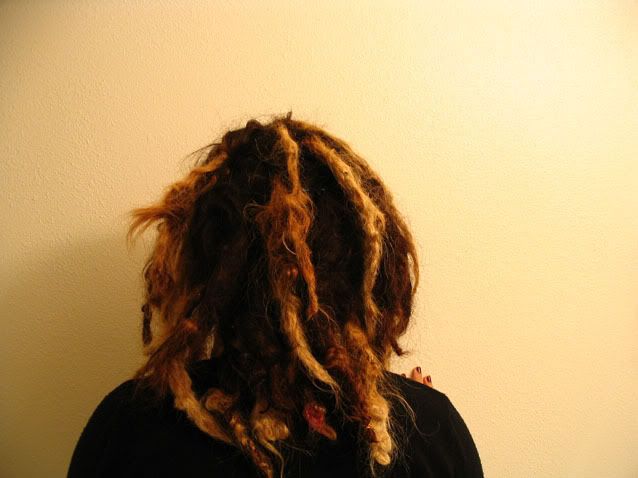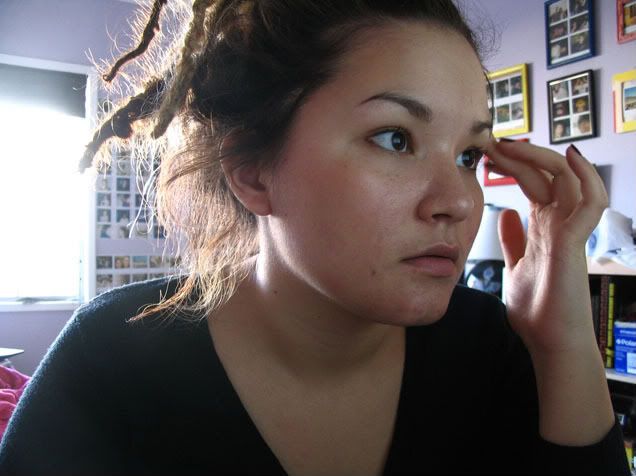 how i tie my hair up for class. i hate how tight it feels ):