Hi everyone. I posted here once before under the journal name
street_slang. My hair has grown quite a bit since then, but it's still rather short, haha. Here's some pictures of me (and a few of my boyfriend again since his hair is way better than mine.) My roots are terrible in these pictures, but I bleached and dyed them the day after I took these. I always seem to take pictures before I freshen up my hair. It looks essentially the same, but without any brown/blonde peeking through now.

Oh, and a funny anecdote: I have a 4 month old brother named Xyon, and he's always been really amused by dreadlocks. The other day I was changing his clothes and I noticed that he has a tiny dreadlock on the back of his head! He spends most of his time being held or in his jumper, and he gets a bath at least every 5 days, so I'm not sure how he managed to get one to actually form, but it's cute. My mother says he's trying to be like me, haha.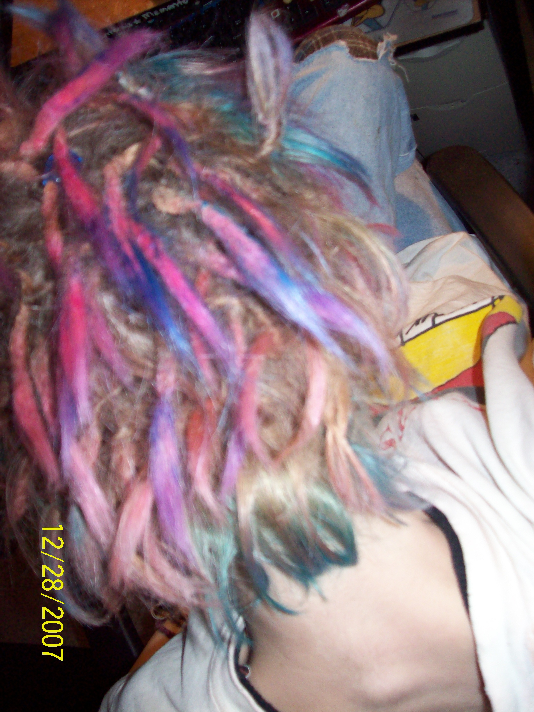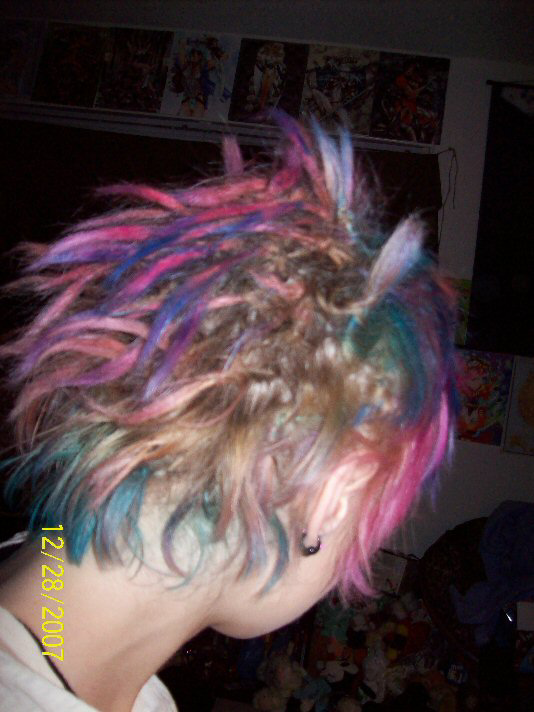 Still not very visible from the front though.