happy 2008 to you all, i hope everyone had a safe and happy new year's eve!
dreads are eight months today, and i love them more than ever.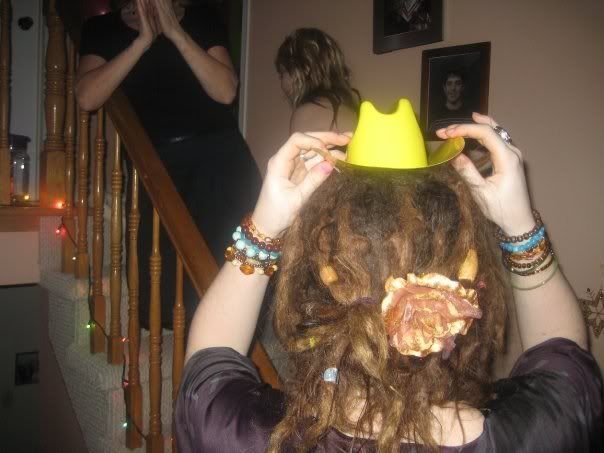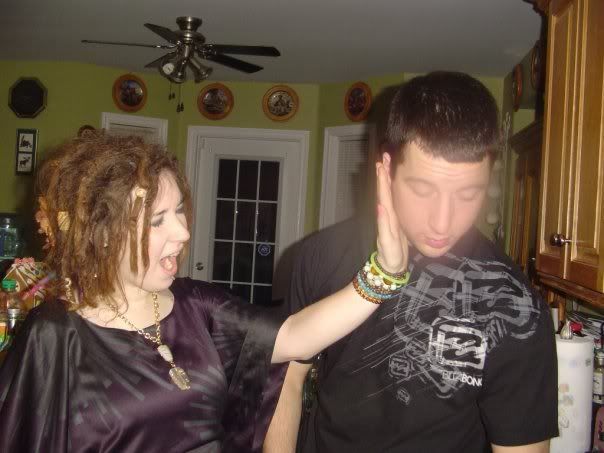 one of my good friends is a police officer, and i thought a picture of myself hitting a cop would be funny. :P
and just to show how much they've shrunk in 8 months...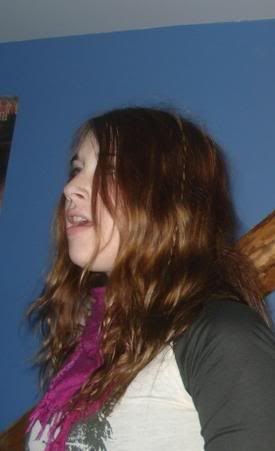 my friends asked me if i cut my dreads, and i said "no, they shrink!" everyone thinks it's so wild, that my hair actually got shorter on its own, hahaha.
byebye for now! xoxo