Apparently I can't hold a camera still to save my life with espresso in my system.

dreads are about 3 years, 4 months old. Tons of new growth (ugh!). I recently dyed a few of them *mystery orange red*, as I had no idea what the final result would be.

This shirt is my new favorite thrift find.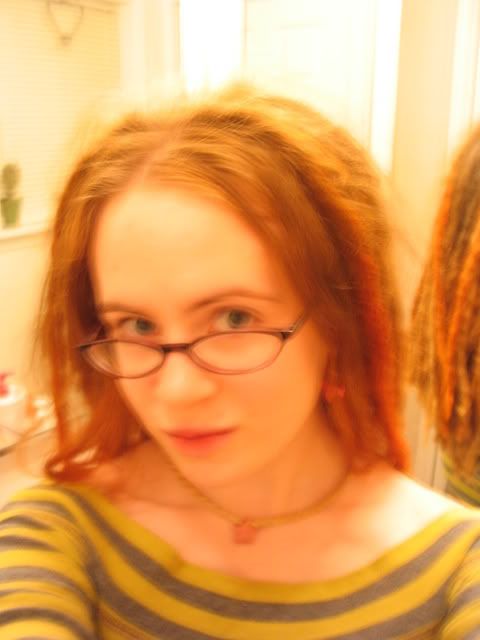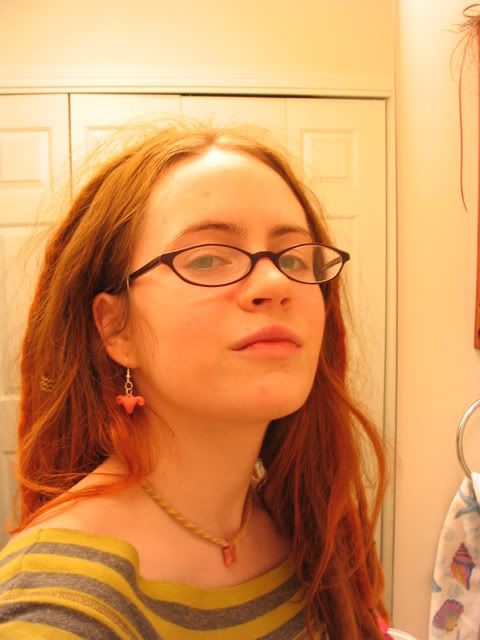 this is the only photo that's actually in focus, not for lack of trying! (the earrings are my favorite uterus earrings)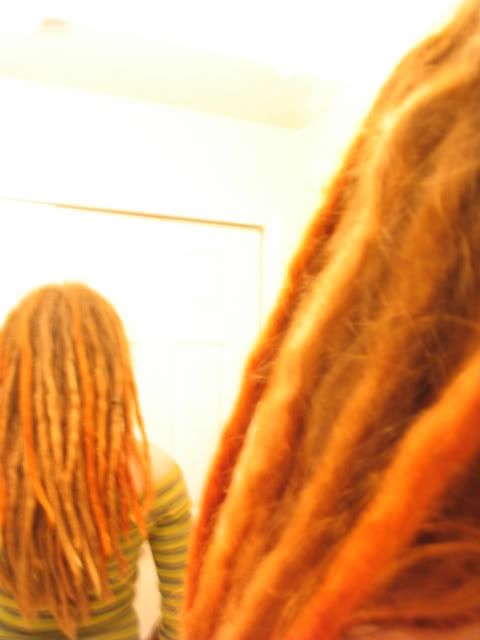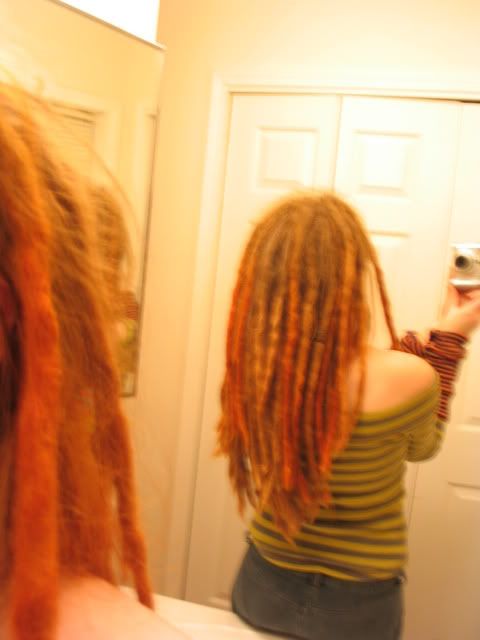 I'm REALLY sorry for the fuzz. At least they look artistic. :/