When it's six AM and I can't sleep- you get dorky insomnia pics!

I thought I had dreads: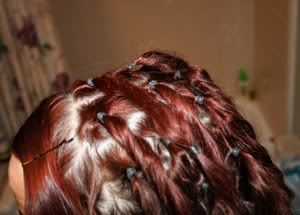 Oh, hahaha, heeheehee...I was so very naive!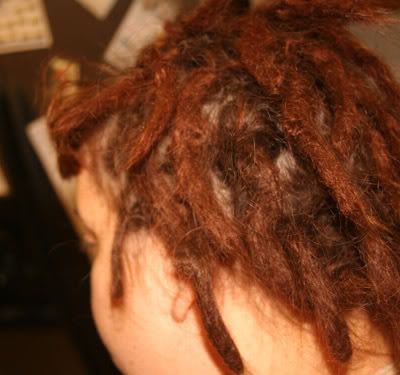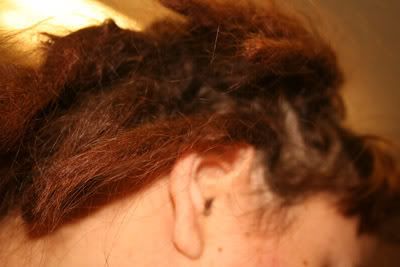 I'm not sad, scared, or startled...I think it's just my eyebrows that make me look that way: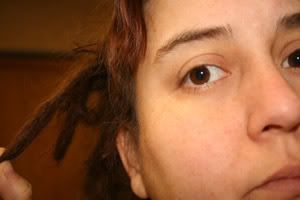 The shrinking started around a week ago and is showing no signs of letting up. They're two months and four days old now.