some new pics of joe & of me.




first,
gorthok. i liked how his hair looked this day, so i started snapping photos while he played video games.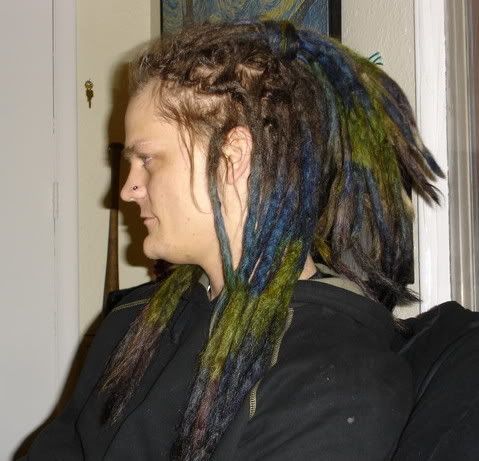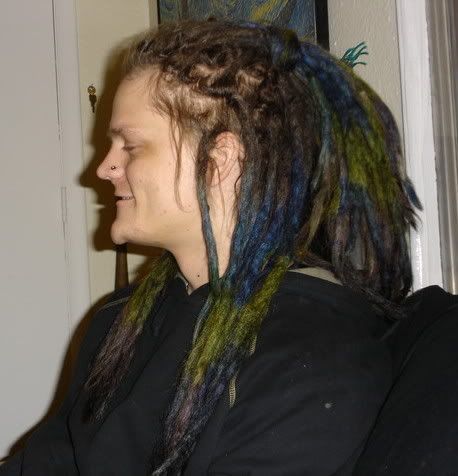 he looks strange sometimes...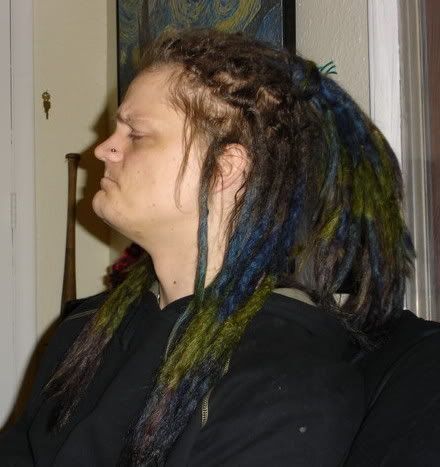 ...but isn't he beautiful?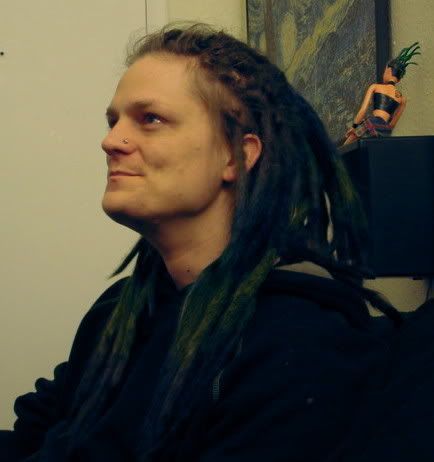 now me. this is my fourth set, & they're something over two months old now. i can just barely get a couple of side ponytails out of them. they're locking up well for my hair type - the roots are VERY well separate, but the tips are going to be loose for a while to come.


(additional pics of my ears are here for those interested.)


& i finally made my pigtail hat, as
myrrhdusa directed in the memories. it's very warm.


plus, click here & over here for our latest
naughty_knotty posts if you dare.


enjoy.