Hi all. There's nothing really to say, save that it's 9:45 in the morning, I need tea(badly) and that as of last night, I have joined your ranks as a dreaded female.

Some of you may remember me as that girl that had questions about her chemically straightened hair. Last night I finnaly took the plunge. Took me and another friend about four hours, and I ended up with about 55 dreads. They are pretty thin, as my hair didn't seem to want to take the fatter dreads as easily. I may combine some of them, we'll see.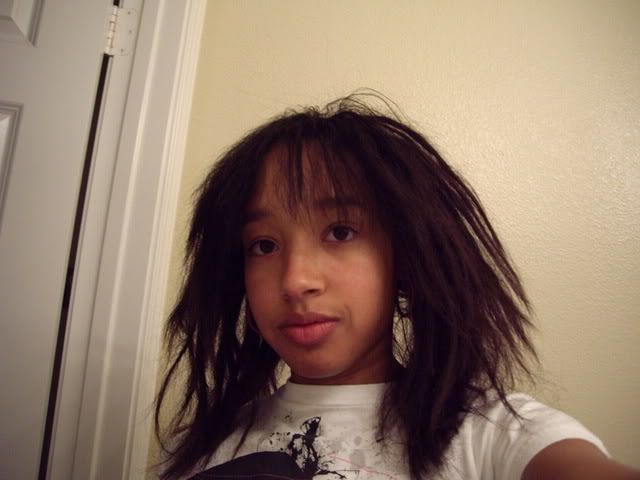 It was very late, and I am very tired, just coming back from a party that lasted damn near all night. But I finished my babydreads!!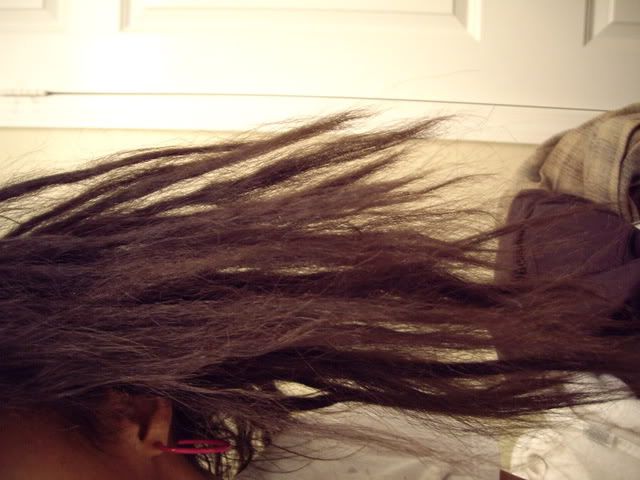 Joy. Some of the ones from my left side(the better side).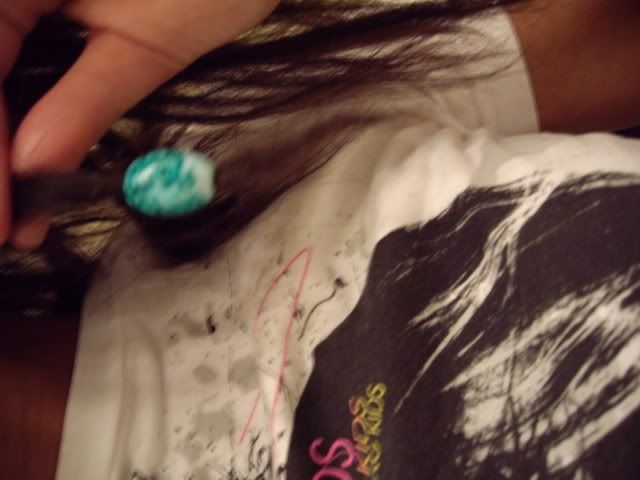 The only bead I have on them.....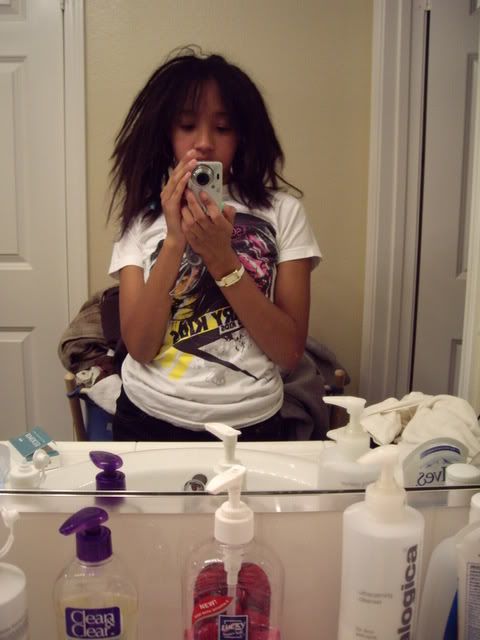 I am Amazon woman...
Hope to be seeing you all around soon. Now, time for work.