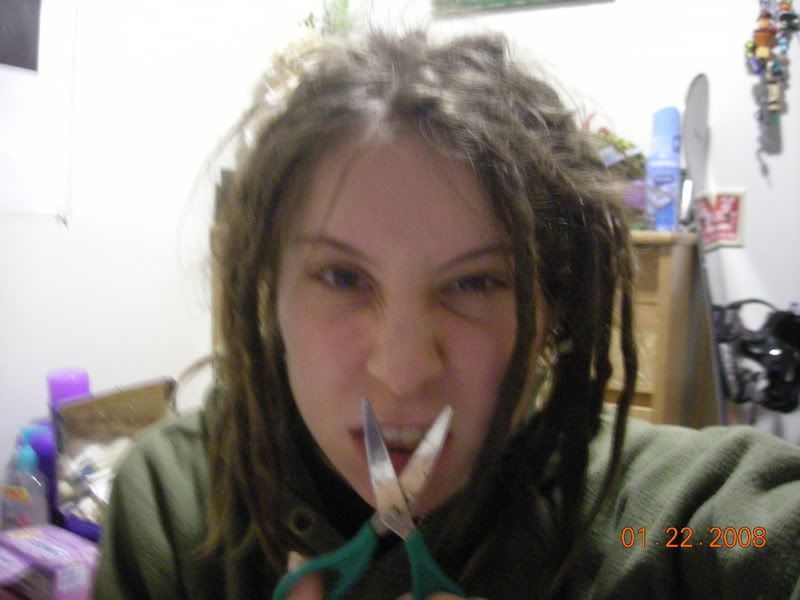 ...just kiding =)

They only got a dye job. I wanted to go red, but my dreadlock dying skills are pretty crap. Plus the red dye I bought wasnt as dark as I wanted it, so I need to buy more later.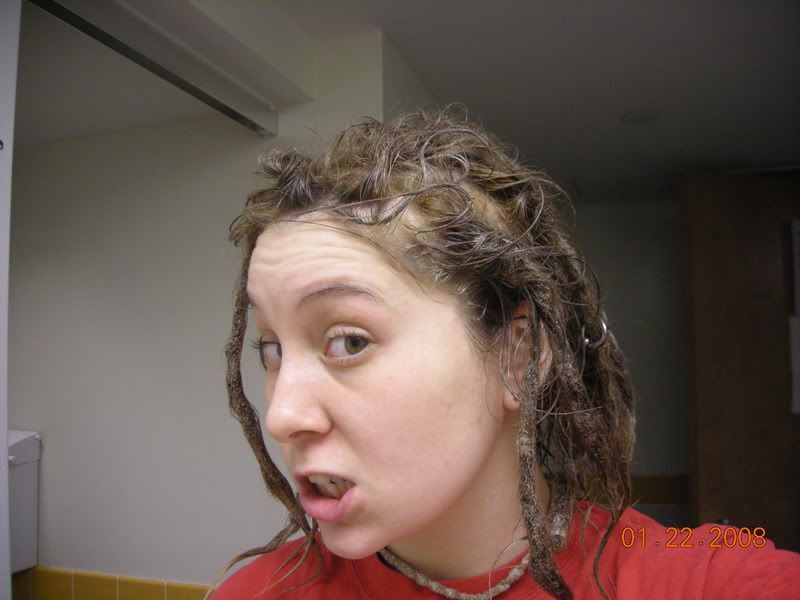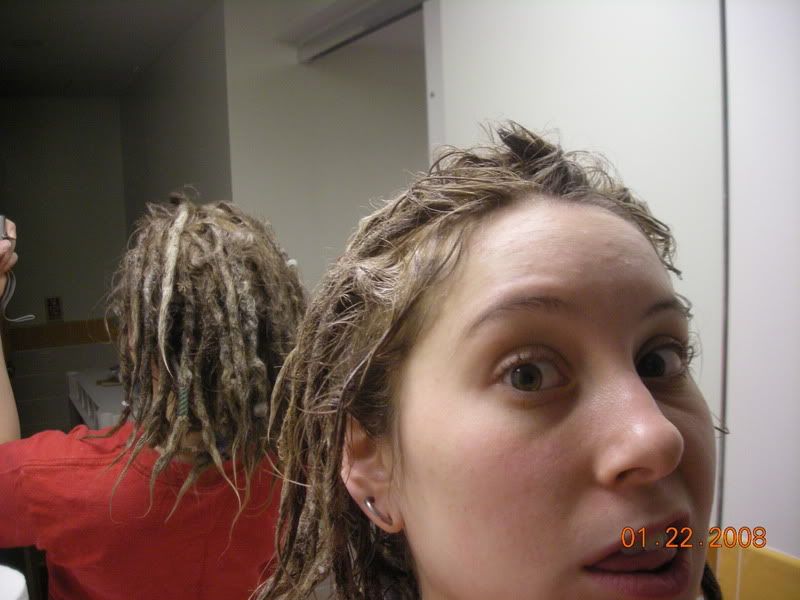 Freshly applied bleach. Note the length in this photo as it changes drestically.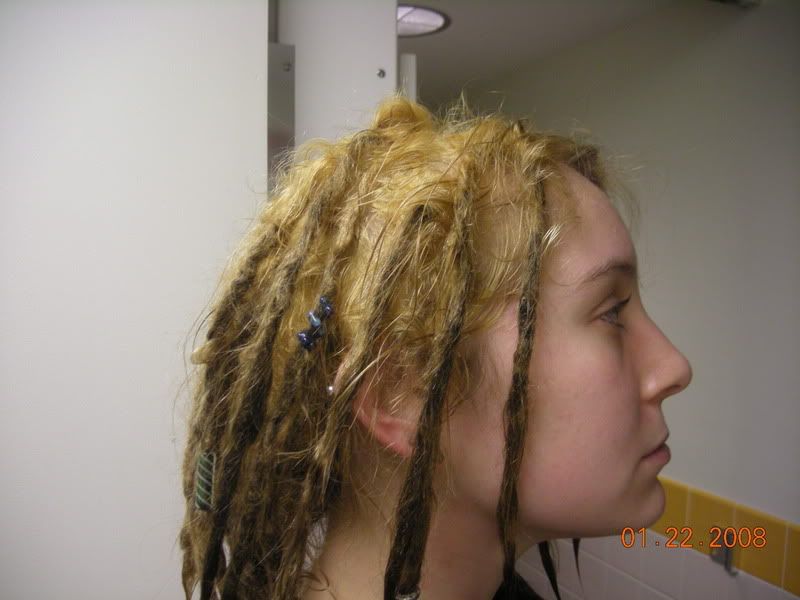 wonky fade affect. I can never get my ends.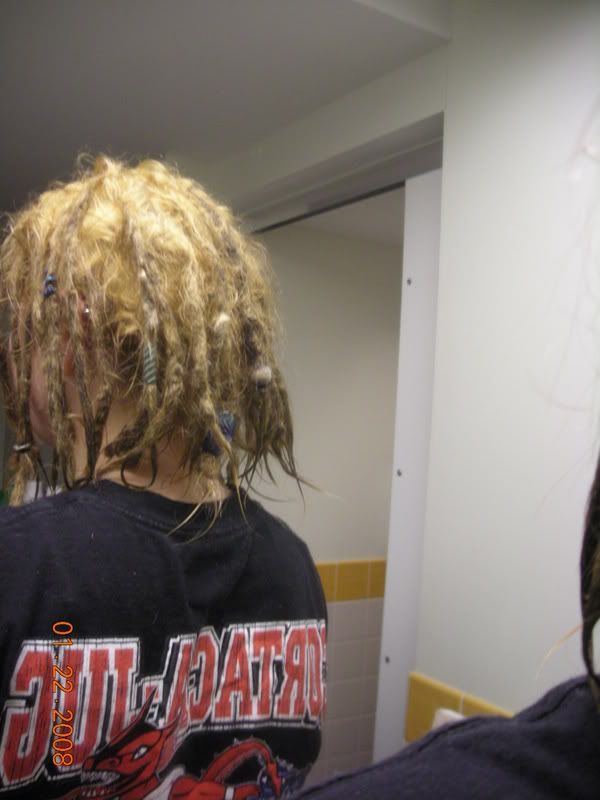 After I washed out the bleach. Now see the length. Its crazy.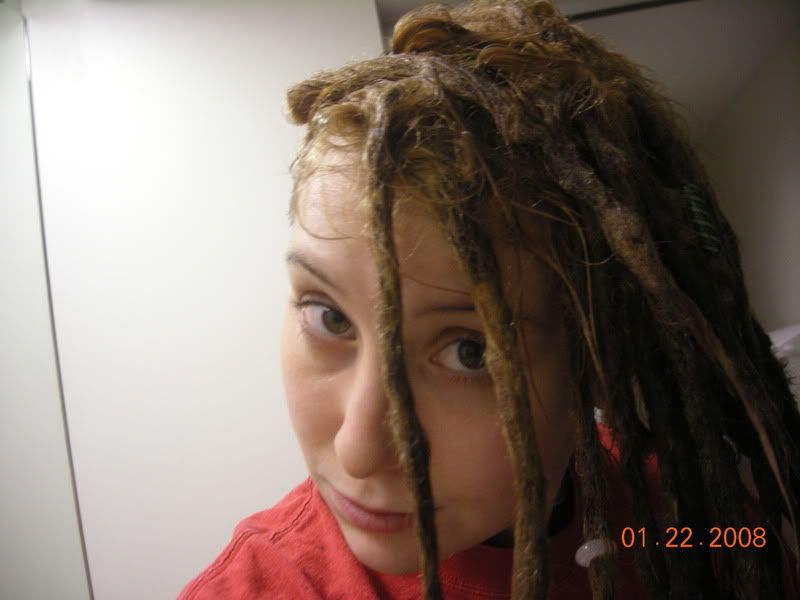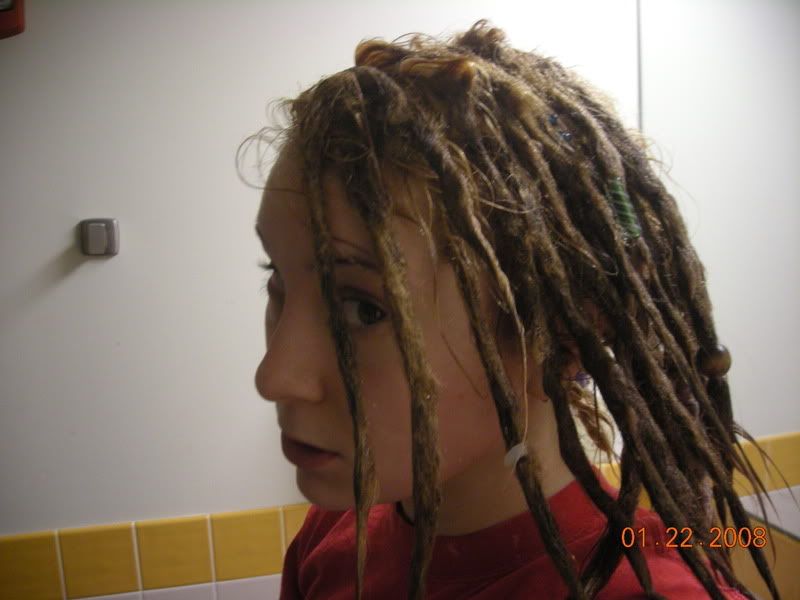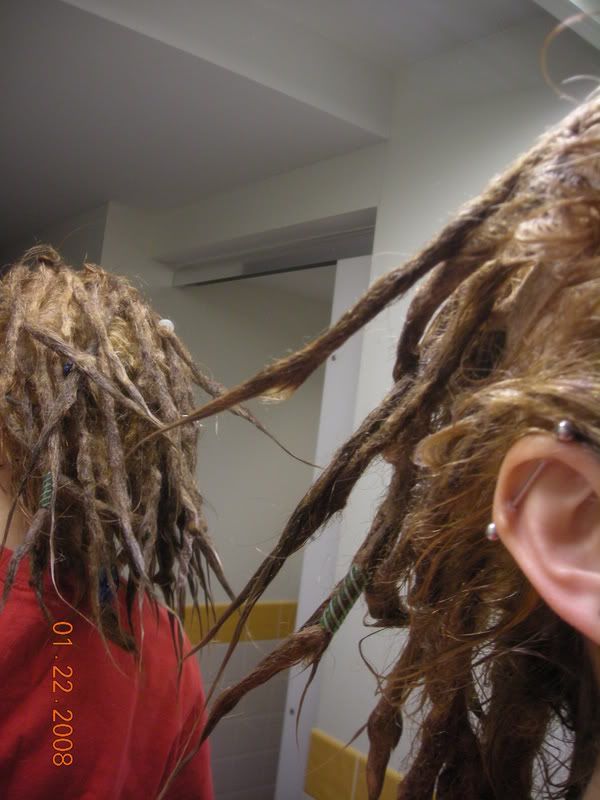 Waiting for the dye to set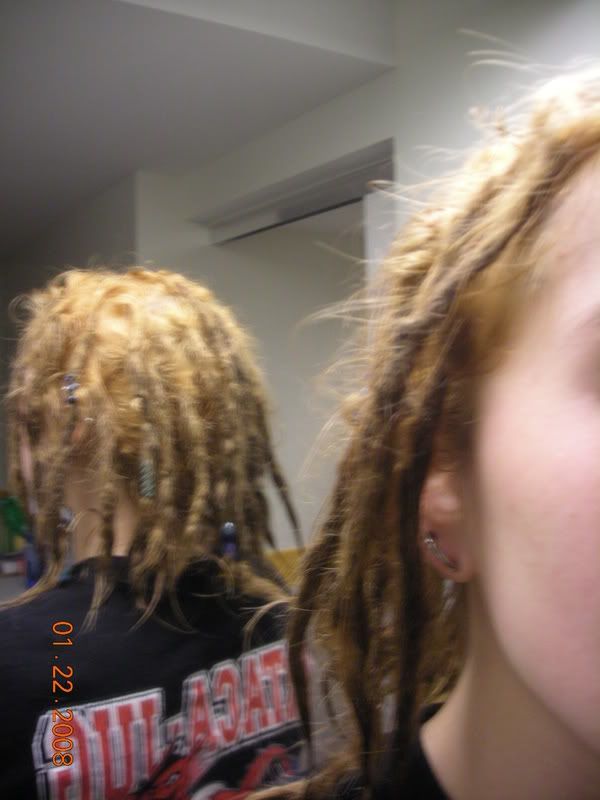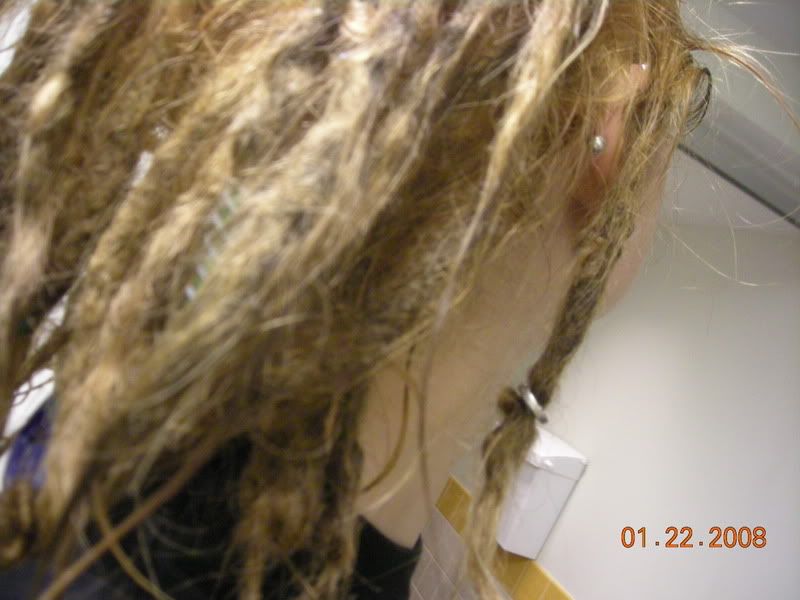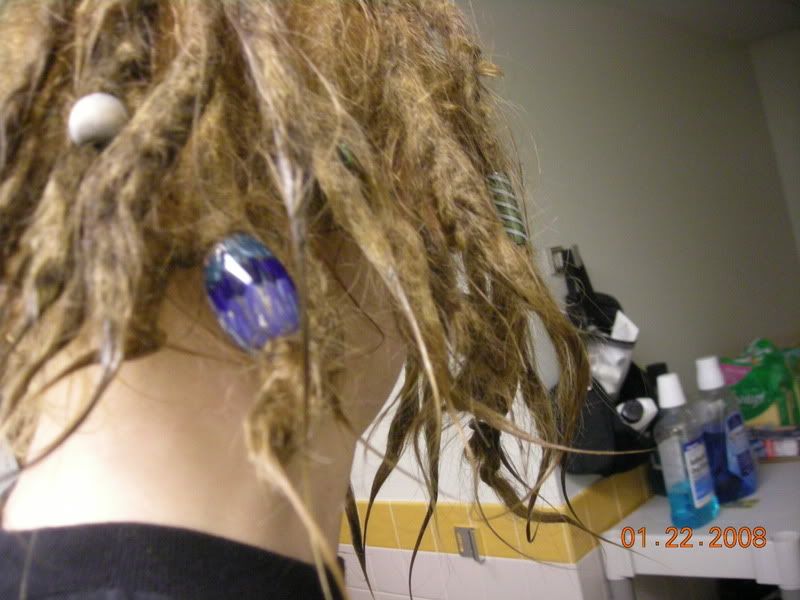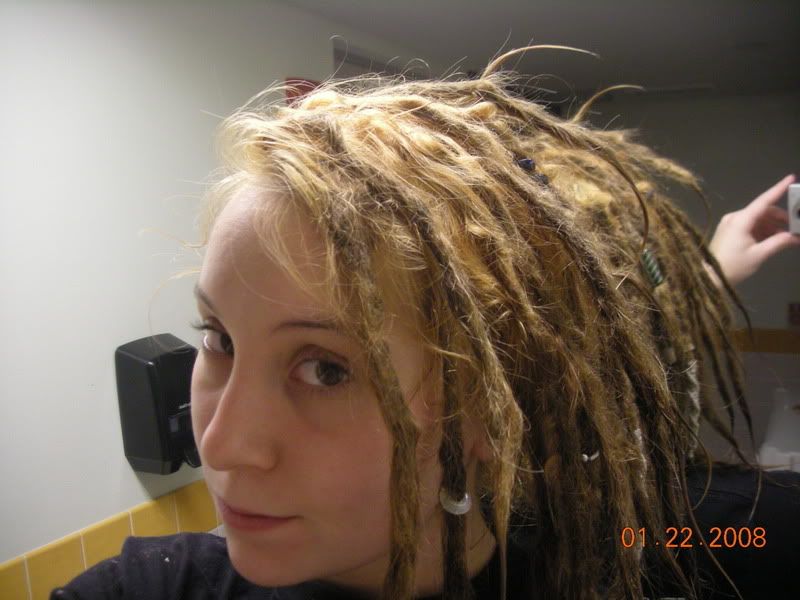 Still looks blonde. I wouldnt mind having a nice rich red that fades to brown. Ill have to buy more sometime this week is all =)