My locks will be turning 2 this week and i am soo very excited!!
I do have a question though. I have noticed that a few of my dreads are becoming like undreaded and not hard, and it is happening in the middle of the dread. does anyone know why maybe or have experienced this? I am thinking it maybe has to do with me putting my hair up cause my locks are skinny. IDK I am getting a lil nervous. Help!
Anyways I celebrated my 22 b-day last friday it was great. I made a fool of myself but i usually do that anyways.
Here are pix.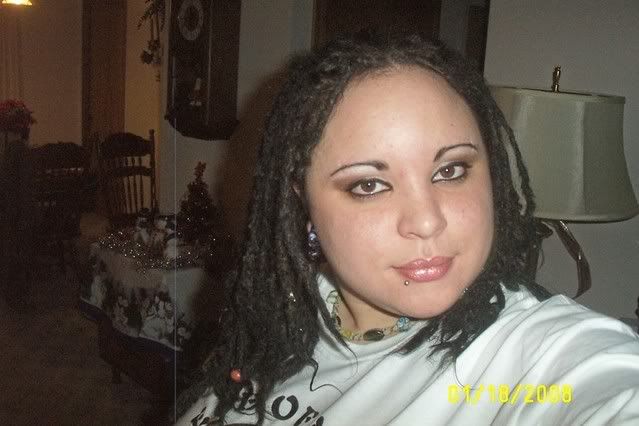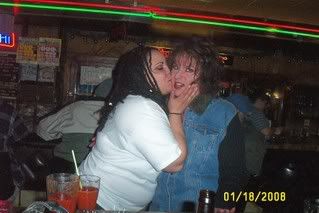 this is me attacking my mums face. I lvu her and whiskey :D
I will proly do a timeline in the next couple of days.
I am going to start updating my journal too i haven't posted since 06 but i just feel the need to....
Peace and love to you all.