I recently rounded all my locks and dyed them burrrrgundy. Gah I love dreadlocks so much. GUDU is like porn. (Okay, maybe that takes it a bit too far...but still. I love you guys)




My locks were all different shades of brown, they were like dreadbranches sprouting from my dome! I liked them but the blondier ones were not locking up as fast and that worried me a little bit.



I have a cloud of frizzy fuzziness that surrounds my dreads.



I decided to look crazy and stand against the cabinet so my dreads stood up straight. I liked my ends a little scraggley, but they weren't locking up at all.



The loose ends made them all sad and flaccid, they didn't stick out in all sorts of adorable ways (and that's what I want).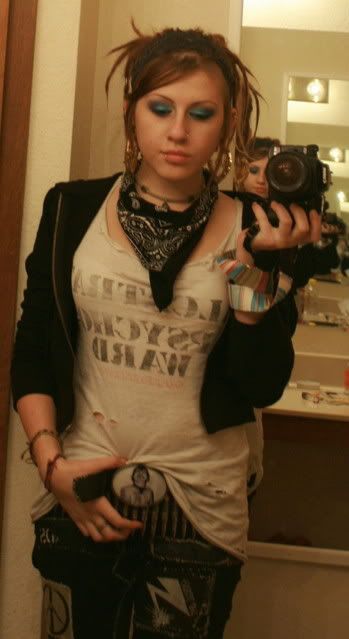 So I took the Crochet Hook Train to RoundCity...or something. I lost a bunch of length, but they stick out all crazy-like now, which is nice.



I dyed the locks burgundy and they are now all crazy, loopy, tight, and knotty.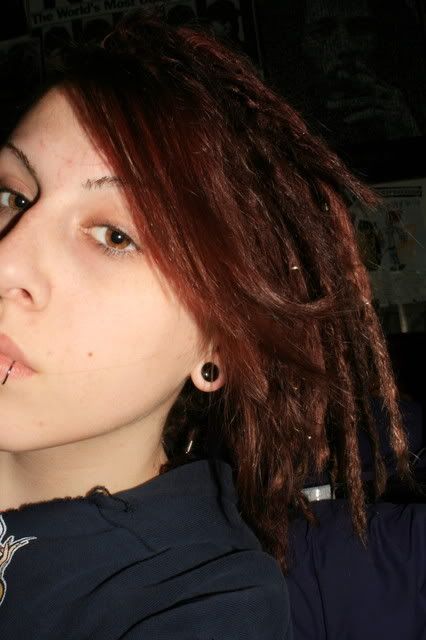 One of my new, crazy loops. I've never had loops like this before!



Baldy spot?



How I usually wear them. Pigtails w/ a bandana scrap. I let them loose while I sleep so they're not always confined.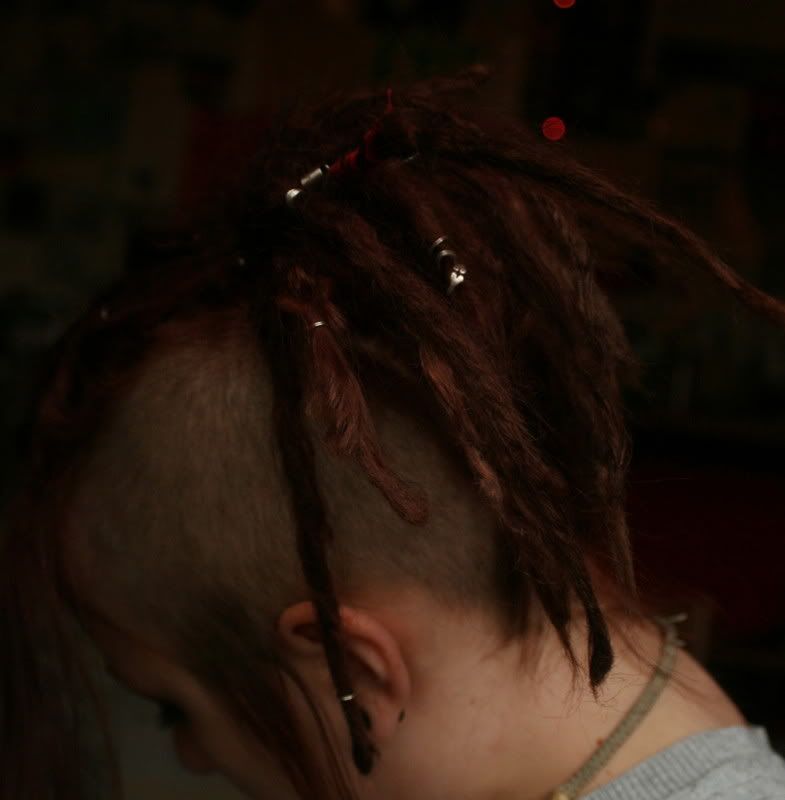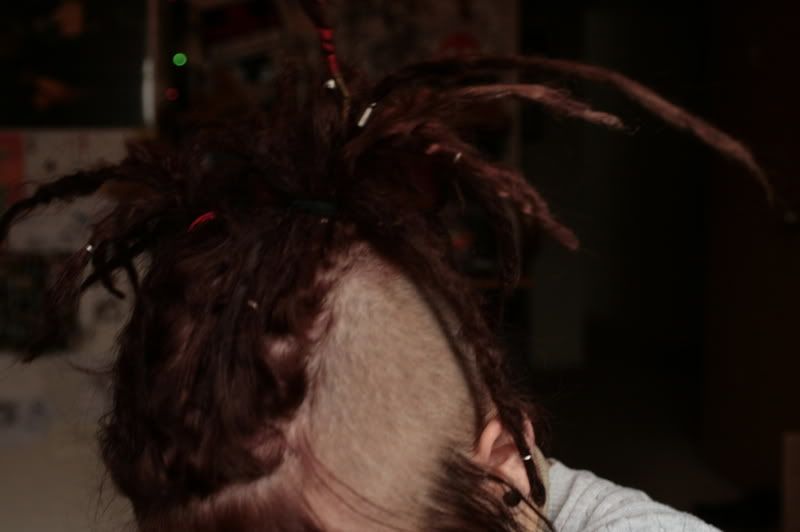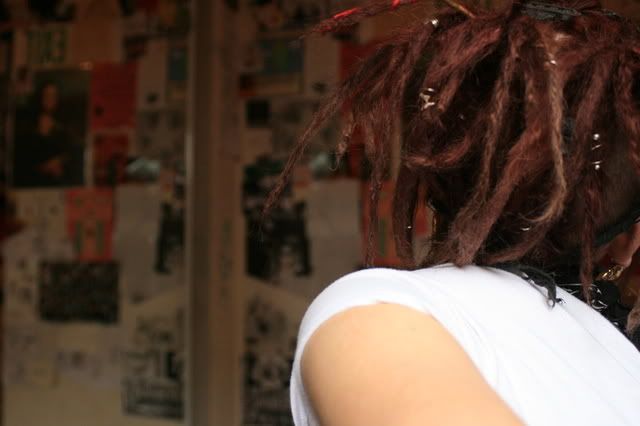 My shitty attempt at "the" jellyfish looks more like a meat grinder/spaghetti extruder.



Dinosaurs. They happen.



I plan on getting some felting needles soon. I have some ridiculous skinny dreadlocks that need guidance from some fatter neighbors. I got JUST got outbid on ebay though so I'm going hunting for a more reliable shop. I've been looking around my town and even the pretentious JoAnn's employees (who think they know everything) don't even have a clue what a felting needle is. They'd probably be much more confused if I mentioned I wanted the needles for my hair...

Hope life is treating you and your locks well! <3