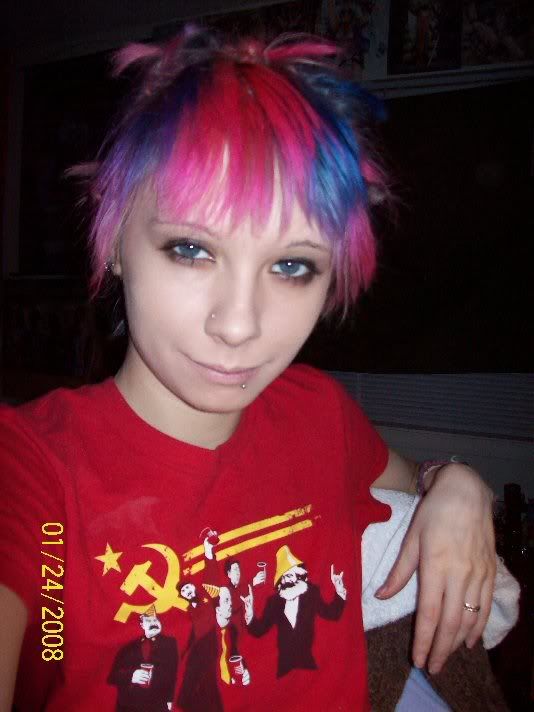 Hi again. My dreads have grown even longer since I last posted pictures, which wasn't too long ago so I figured I'd update.





I'm shocked they already look like this. I only stopped shaving my head in late August, it seems to grow so fast. I just redid my color two weeks ago and I've already got nearly another inch of hair to dye and tighten.

I can even wear pigtails now! They're tiny though.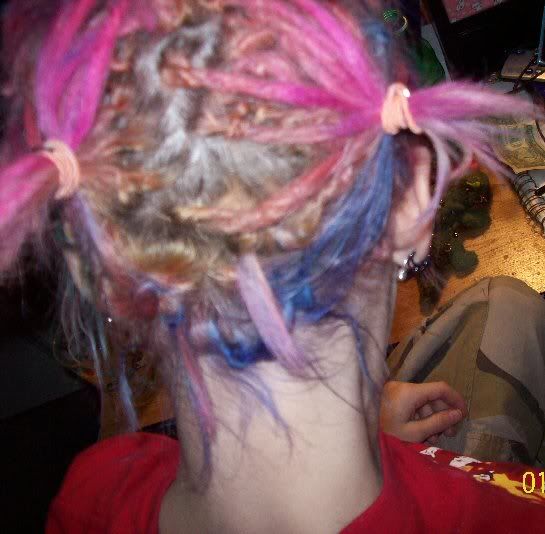 My pigtails are so very minuscule.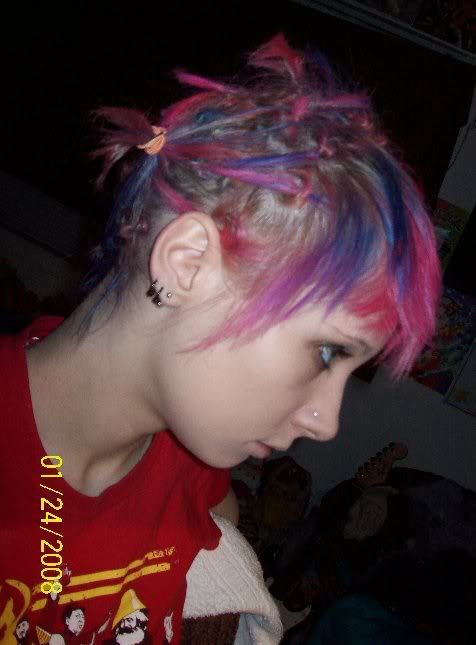 This was my hair a year ago exactly. I didn't actually stop shaving until August like I said, but I thought a year photo span shows how much change occurred in my hair and in my life. I was living in the Hispanic ghetto in East Los Angeles at the time, and it's a little weirder out there so I had a much more butch look, haha. These bangs eventually got cut off completely, but they were weird half tightly braided, half dreaded things. My boy called me Coolio and made me sing Gangsta Paradise for his amusement. It was a strange time.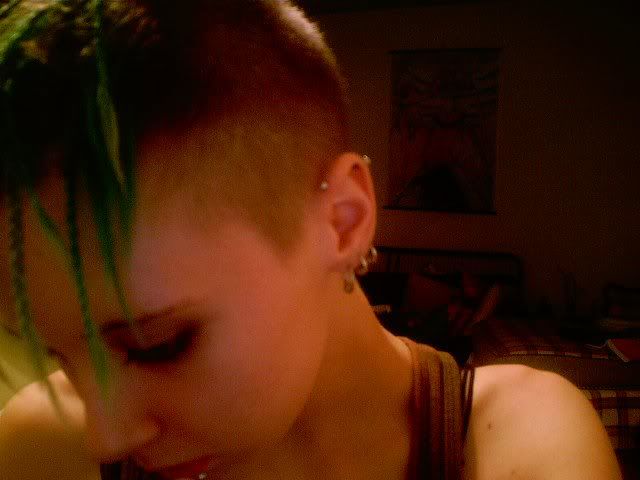 That's it, I hope you enjoyed my pictures. I'd like you to meet my best friends, Floppy Panda and Megatron. (Please excuse my demented smile.) I made floppy Panda myself! Perhaps there should be a dreaded crafts community. I'd love to see what you guys make for fun.