So my shitty dye job from the other day; I fixed it, mostly. The majority of my head is the original colour I wanted. To get it exactly as I had wanted I would have had to rebleach, which I didnt want to do, so I have some crazy colouration going on, but its better then the platinum blonde look. My skin tone hated that.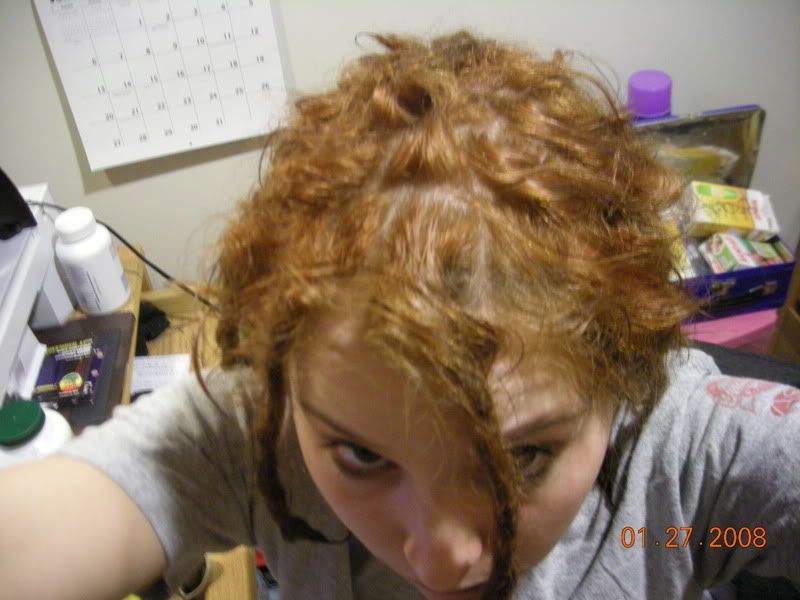 red!! My roots look crap in this picture.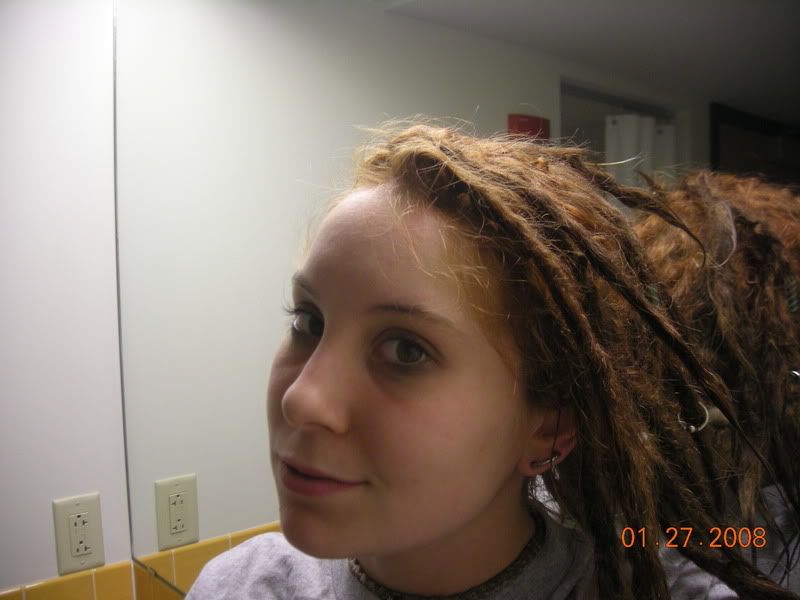 This, I feel, works much better with my skin tone.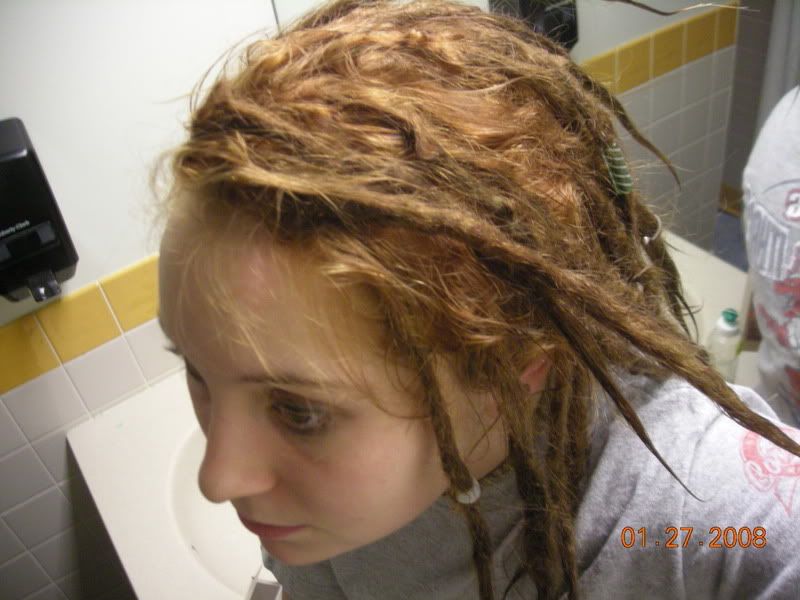 The fade effect isnt as crazy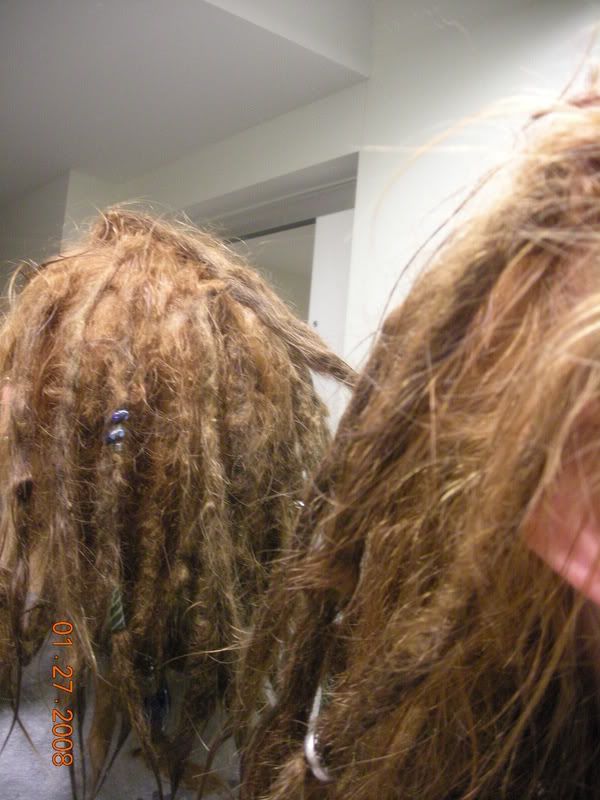 =)