sooo... my boyfriends dreads are almost 2 years now, I guess.. and reaaaaally fat and beautiful!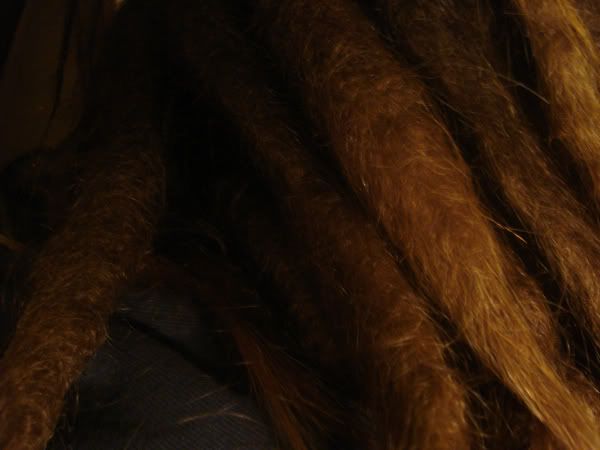 and mine are 15 months :O time is getting real fast...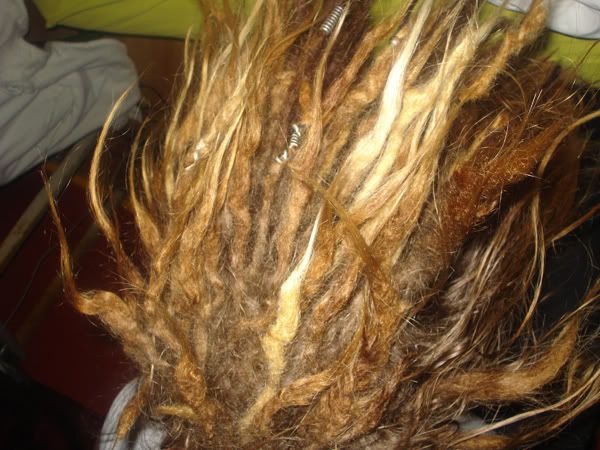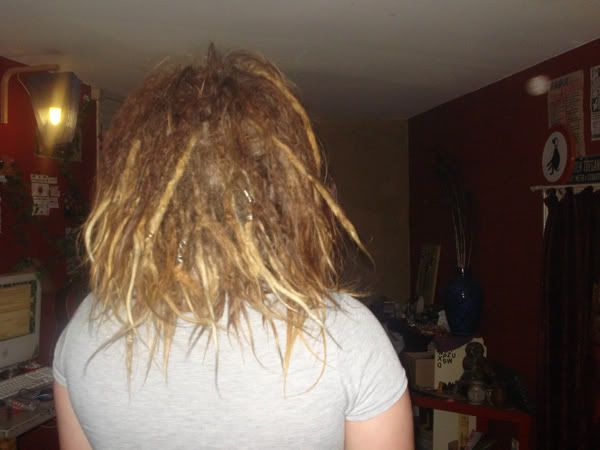 they are getting a bit messy... so i'm going to let someone maintain them when I have enough money, haha.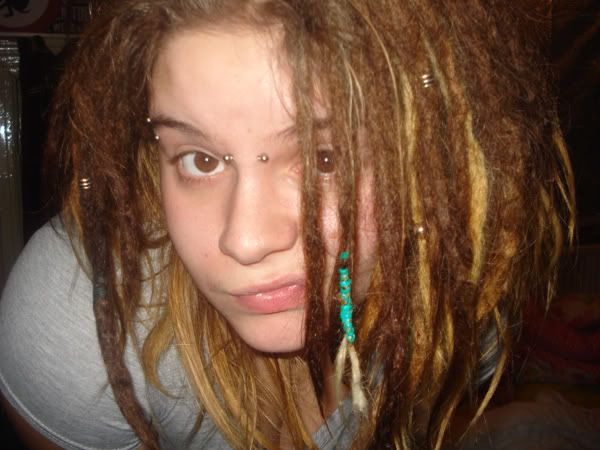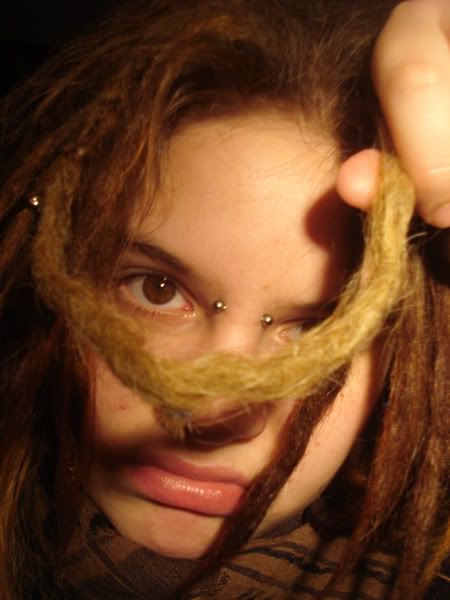 i look like i'm holding something nasty, i'll explain why: I got an eight year old dreadlock from someone from a forum (haha!) and to avoid that people would become jealous I tried to make it look like it was a smelly, rancid one.. but no one believed it. it was his dreadlock, pretty sweet, huh?