Three weeks.....ish!!! Some are three weeks, a few are less than a week, heh, I've had many things to get done before I could sit with my hair for long enough to make real progress. I haven't had my own camera, but here are a bunch of pictures taken by multiple friends. They're fun.








here we are at our dreading party. i look possessed, maybe i am.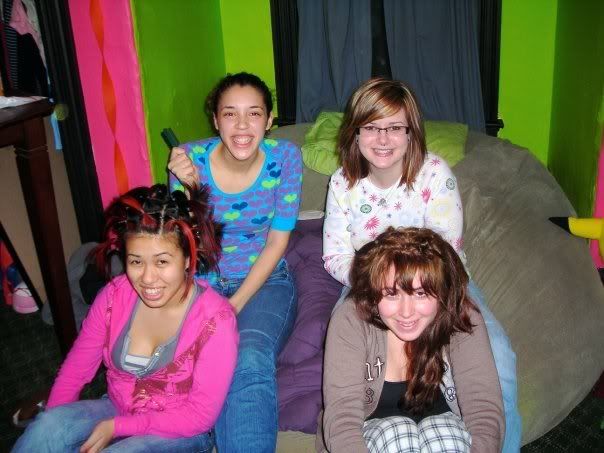 this is me with my great friend lizz who introduced me to gudu, started most of the dreads on the back of my head, and taught everyone else what on earth to do when they worked on my hair. she's amazing.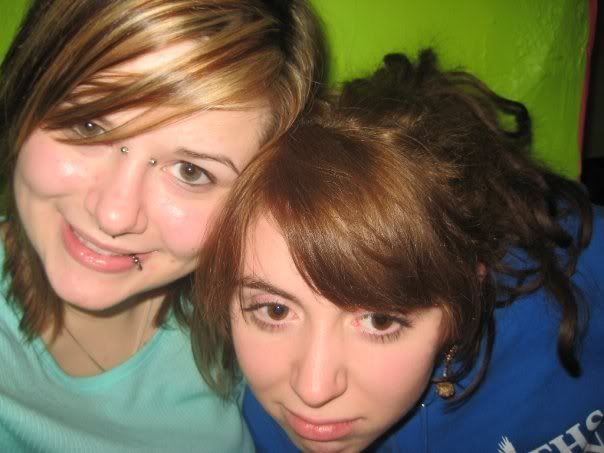 we tried to give her dreads, but most of them fell out of her very short, silky smooth chinese hair. i made a super tight skinny one near her face that i hope is still in, i haven't checked in on it yet this week.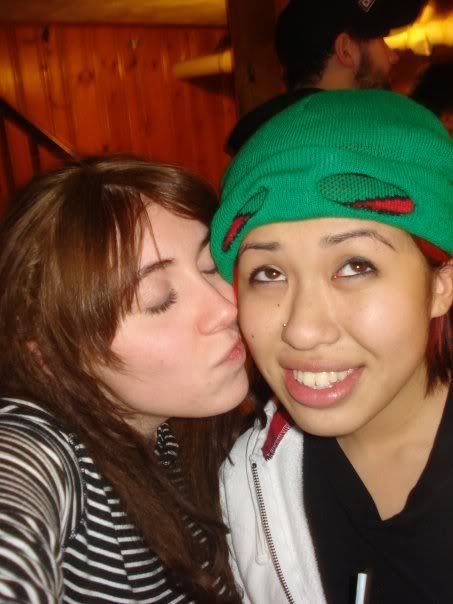 first night back at school, i'm in the background messing with my hair.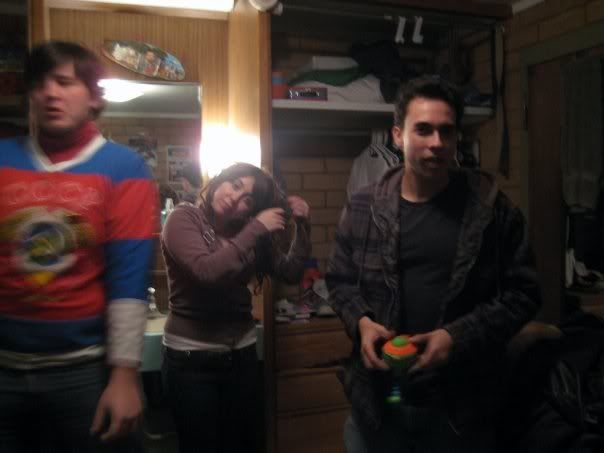 we play with color.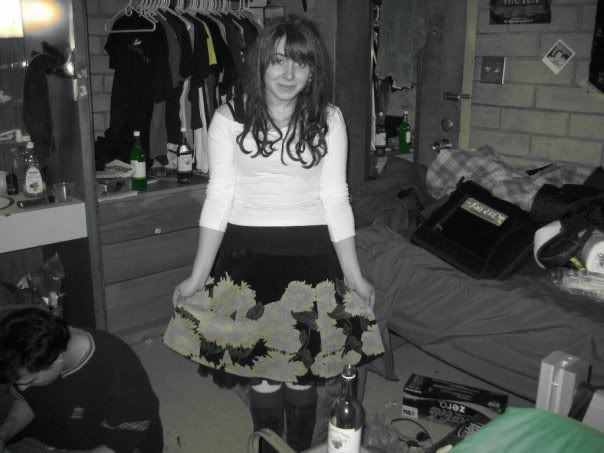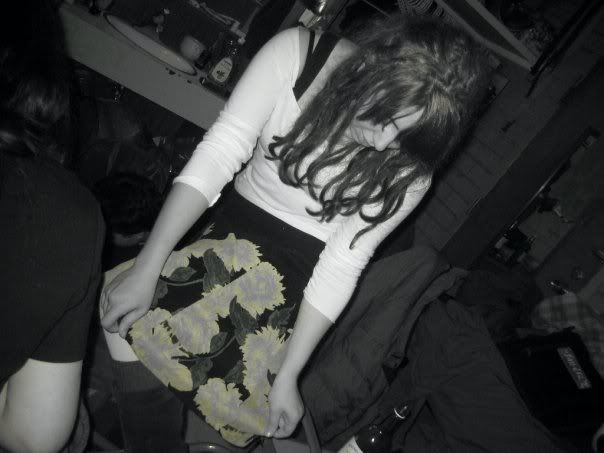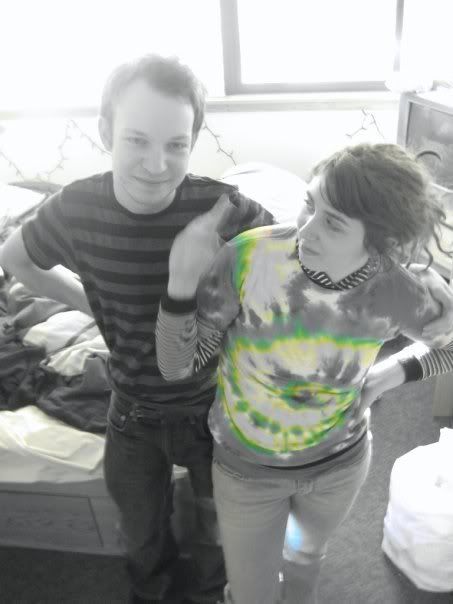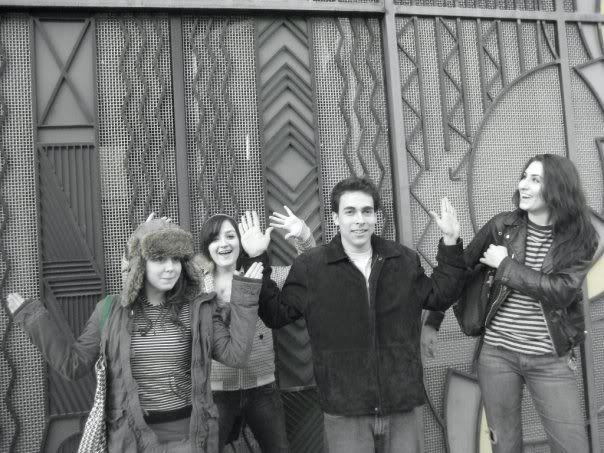 on a movie set in albuquerque. dreads give me the strength to lift concrete slabs!