So Im incredibly sick. As in I feel like death. Plus my boyfriend of 14 months broke up with me on Friday. All together, Im one giant train wreck at the moment. I should be at work right now, but since I work with food and Im super sick, I called in. So to distract myself, I figured Id take some picture and update all you sexy dreadheads.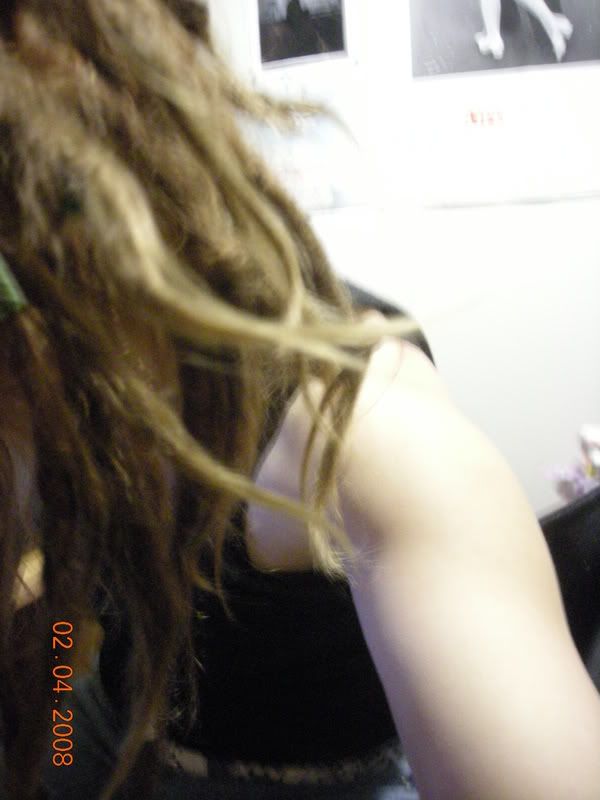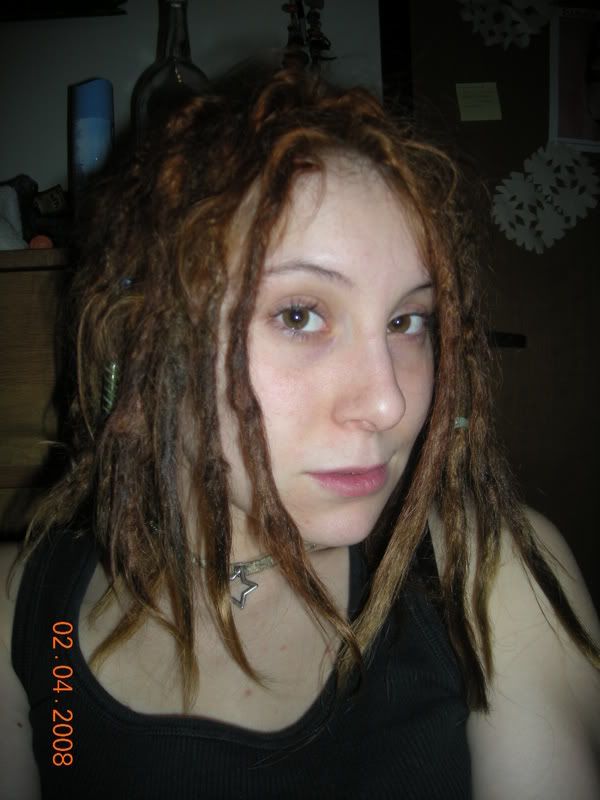 My eyes are super puffy and red. I had just gotten off the phone with said boy who left me and had been crying. Im such a girl.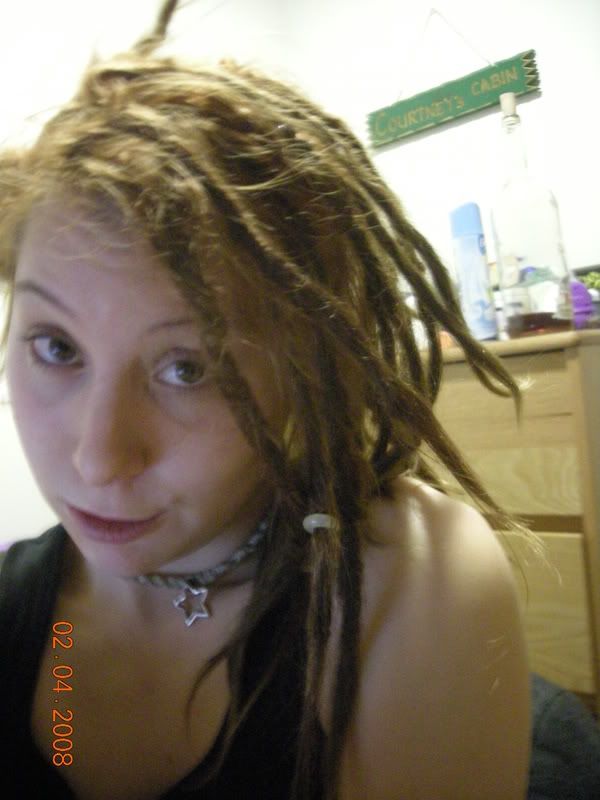 Im so pasty, ew. I hate being sick.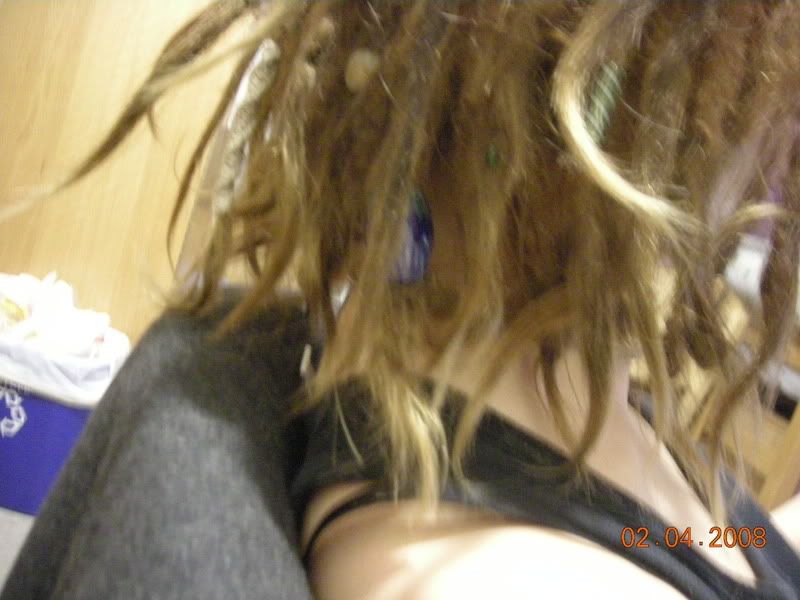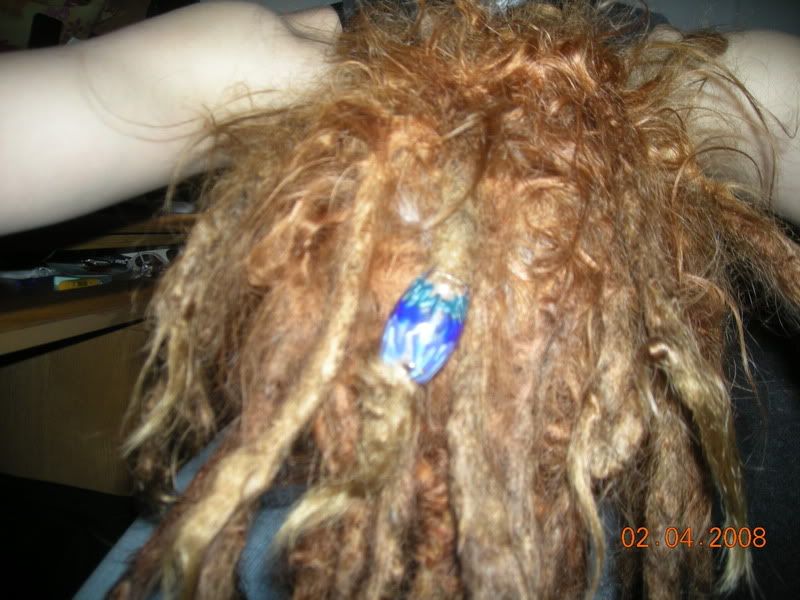 That messy blob at the base of my neck is where I had my undercut. Theres actually fully formed dreads in there, theyre just hard to find amongst the ridiculous amounts of loose hair.



The little green spot in my one dread is still the left over from my strawberry bead. It wont dislodge since the dread has long since eaten the twisty tie holding it in place and I dont want to demage the dread trying to cut it out, so it just hangs out.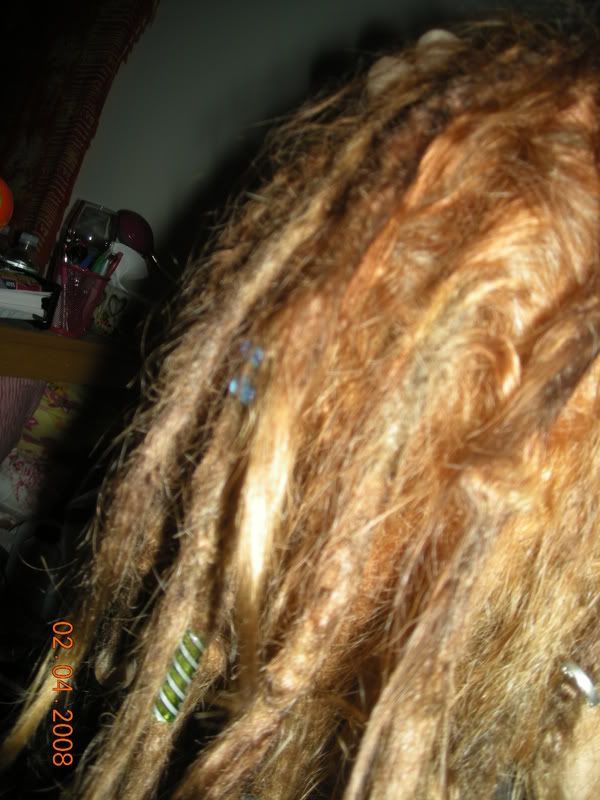 <3