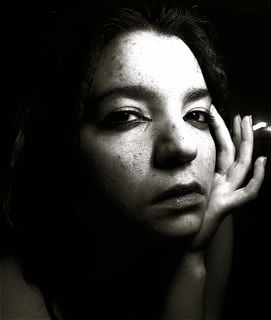 I'm not usually one for black and white photography, but this was to only way to accentuate all the flaws my skin has. So don't go thinkin' I take myself all serious or nuthin'.
Mooooore: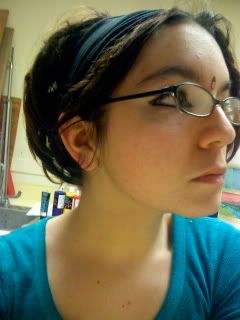 The dreadhive! My favourite way to wear my dreads, although I'm not all together in this photo.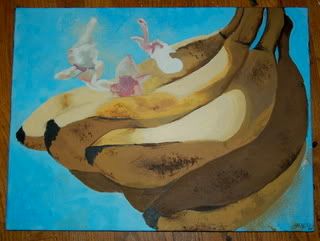 A stupid banana painting I did as a study. I'm sorry it's not really related to dreads and that it's not so good. I think I'm posting it because it's 3am.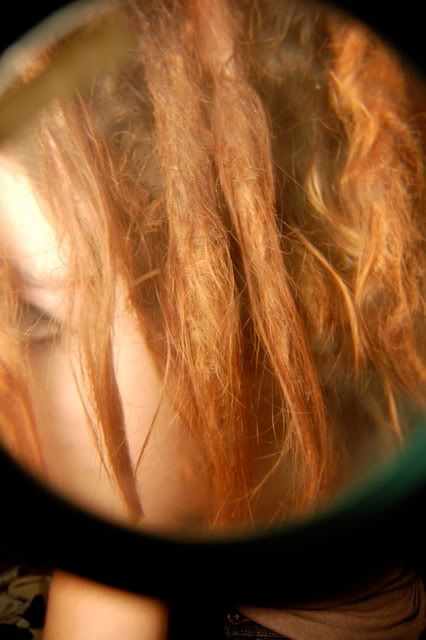 Magnified!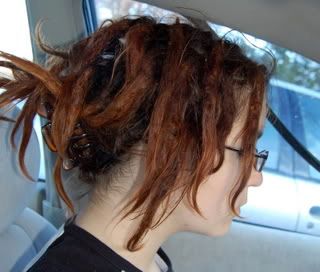 Back when I could fit them into a butterfly kit or whatever those things are called.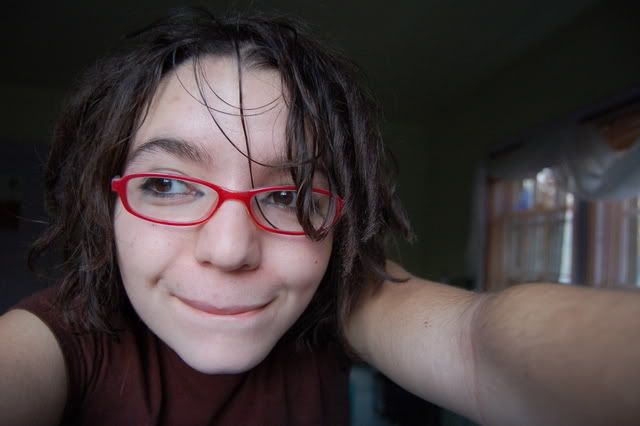 Bad bad bad job backcombing. I had no idea what I was doing back then.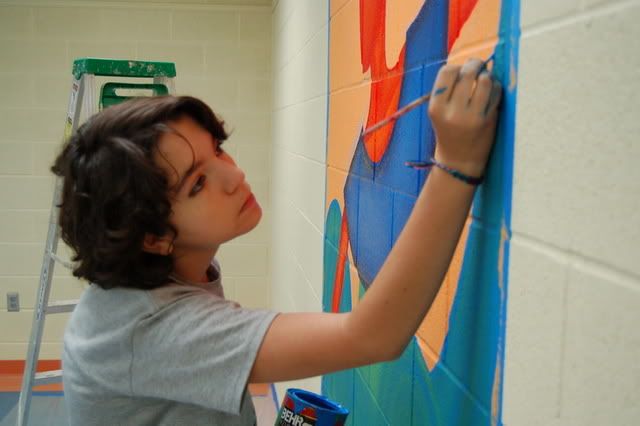 Pre-dreads with my boring, boring, boring old hair.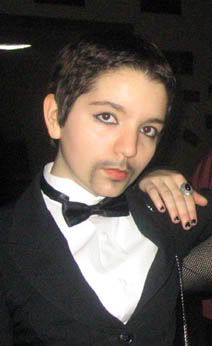 Hee hee! This was just after I came out and wanted to dyke it up. I ended up looking like a 9-year old boy with a goatee and eyeliner.

Nothing much going on in Kansas, folks...
yuh-huh.
Oh! I have a foul-mouthed eco-blog, and I am going to shamelessly whore it if that's kosher with you guys.

www.recoverearth.org

Thank you for your time! ^_^