as requested by
stretched & killing two birds with one stone, here are another set of pigtails with pics of these watch face plugs in-ear...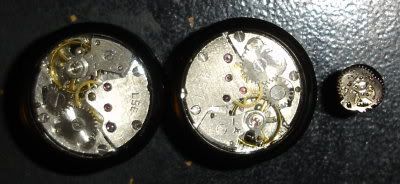 the plugs really catch too much flash to show properly, but it's an idea. i'm loving my short pigtails - they look more like wings on my head.
(ps, yes
rainbowaster, that's the bead you made. i wear it sometimes on this set. :D)


the first with flash; the other two in available light. the red is still screamingly red. :D they're just over four months.


enjoy.