part mermaid, part sea monster..



(in action, the final result)



before...



during the 1st process..



my one day of half 'blonde' (you can't really see it because apparently that day i was inept at photographing my hairs!)



and after!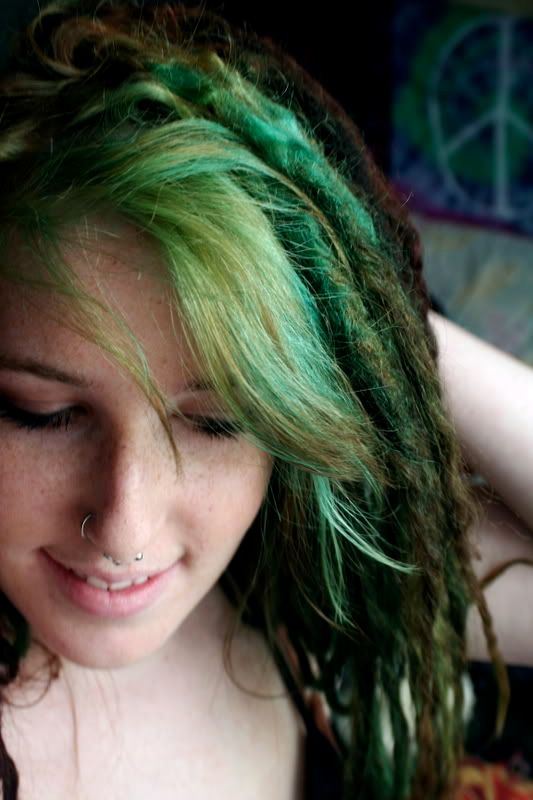 and.. anyone in OLYMPIA,WA or VANCOUVER,BC???? i'll be arriving in those area's within the next week! dready love :) if you see a turquoised lady come say helllooo

ALSO! i love having a sporadic mess of colors in my hair.. i was definitely not going for an all over color. i did, in fact, get many of my locks one complete turquoise but alas, not photo's yet. im excited for it to fade, too. okay!