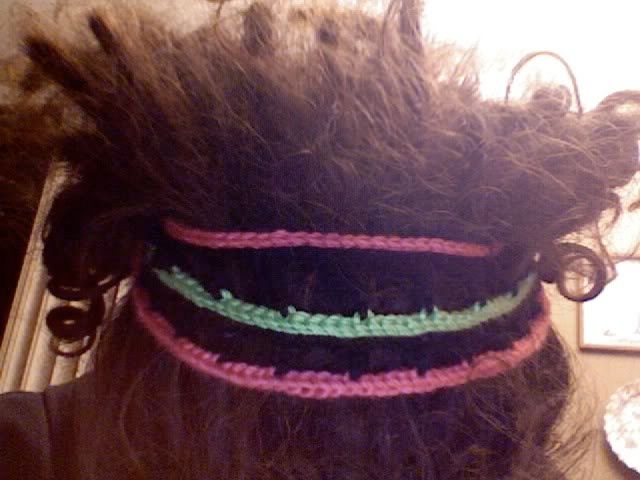 I sort of adapted it to what I knew how to do... since I can't really read crochet instructions hahah. There's little black zigzags between the pink and green. =D (btw, CRAZY LOOPY GUY STAGE LEFT)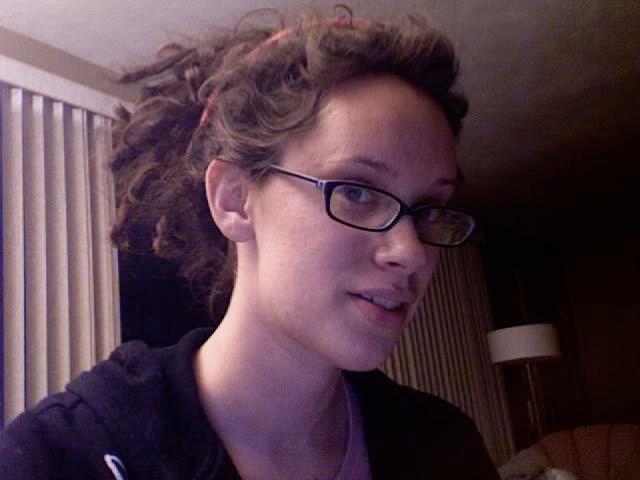 problem is, I apparently mis-counted my stitches because it ended up uuuuber small LOL... like... it took me quite a while to get all my hair through it, and it can only fit like a hair tie instead of a headband. =p
Ah well, I suppose this is a practice one. hehe.



Yay!