My dreads are 2 years and 3 months and I am still very much in luv!! They are staring to get really long I am super happy about that. anywho here are some recent pix not a timeline or anything its a lil late for that .




these two are from the begining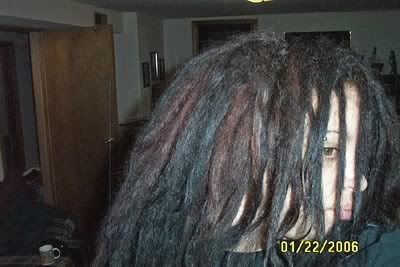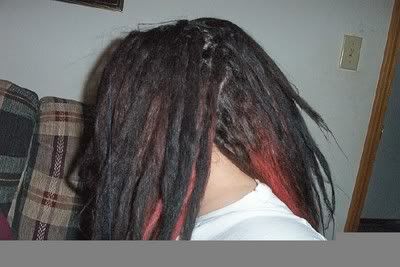 and this is today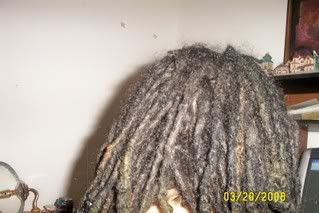 I have this weird fadded green color goin on this is what it looked like when it wasn't sooo fadded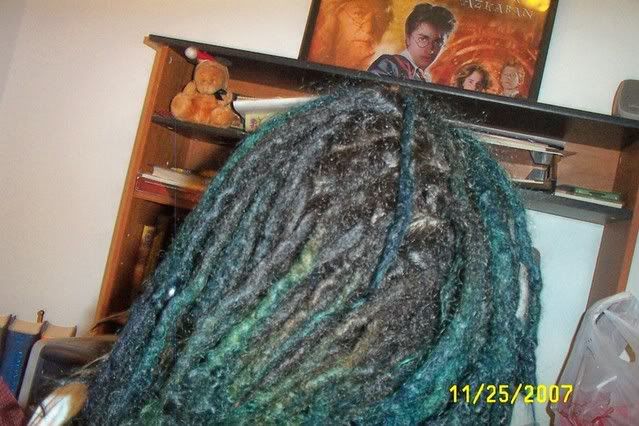 The lock i am holding is one of my favs it is my fattest dread and i luv her.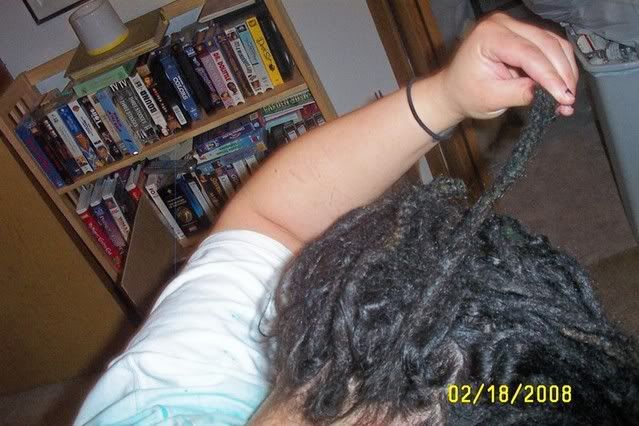 I had to mend one of my dreads that split with some hemp. The dread is now my longest and always sits on my chest all long and hemped up. :)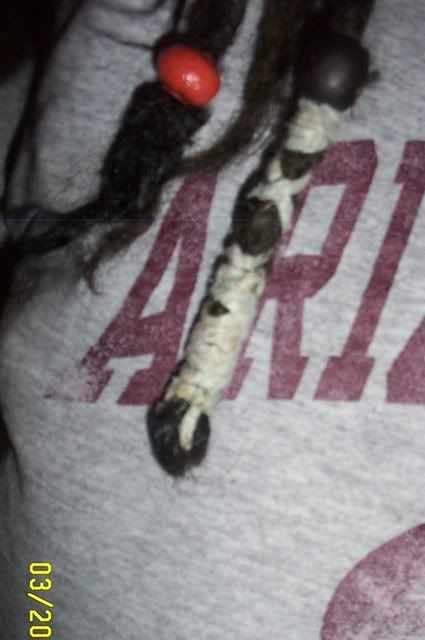 That is it for now and this is me on my 22 bday
luv all the dreads! I am noticing a lot of new dread heads which is real cool
peace and happy spring to you all !!!