I am loving the pet theme so I'm posting some pix of my dogs. These are pretty old but i've been inspired to take some new ones and to go take my baby for a walk if i can find her sweater :P

This is my baby CHE CHE( my mom named her i am not really a fan of the name). She was a lost puppy who found her way to my house so i dont know how old she is but she is my little baby. I love her WAY tooooo much.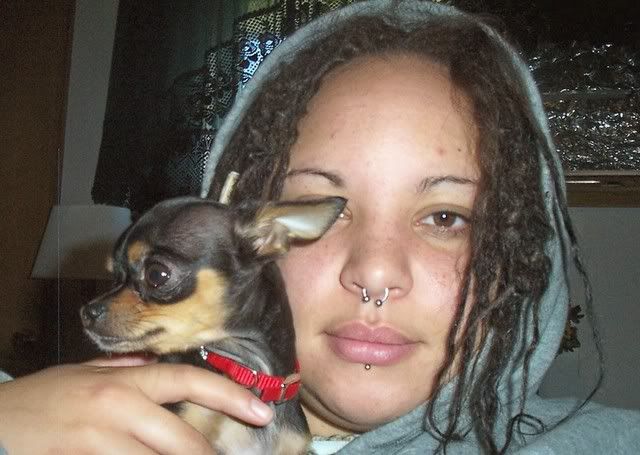 This is Katie. She lived to be 15. She was like my sister and i miss her very very much. She passed away about 3 months ago. Katie could say I Love You and loved to chase little kids :)
R.I.P KADO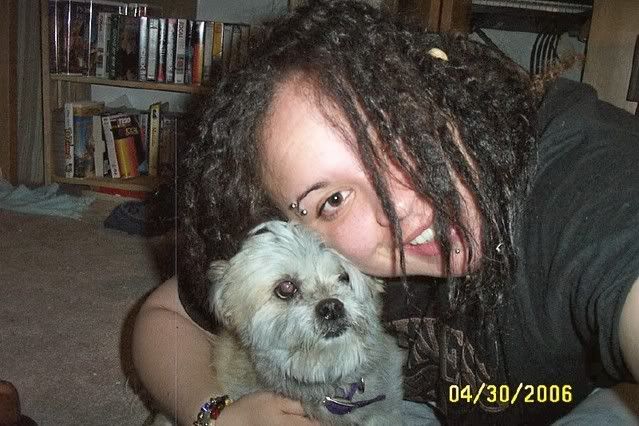 my locks are about 4 months here they are now 2 yrs and 3 mo.
love to you all and you pets.