A new favorite way to wear my hair: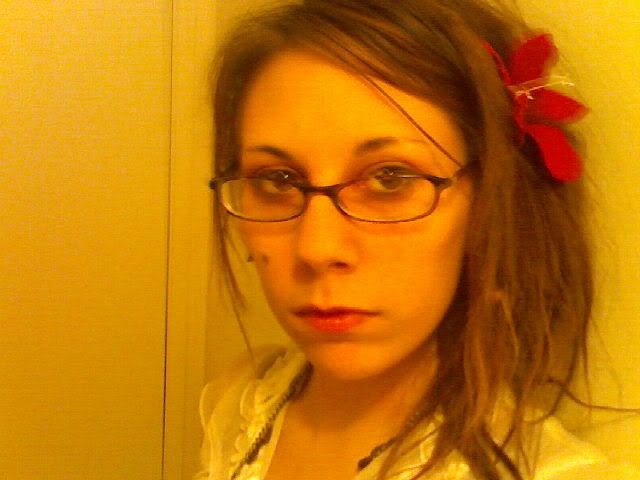 I love the asymmetrical look, and the flower tops it off so nicely. I feel classy!

Left side: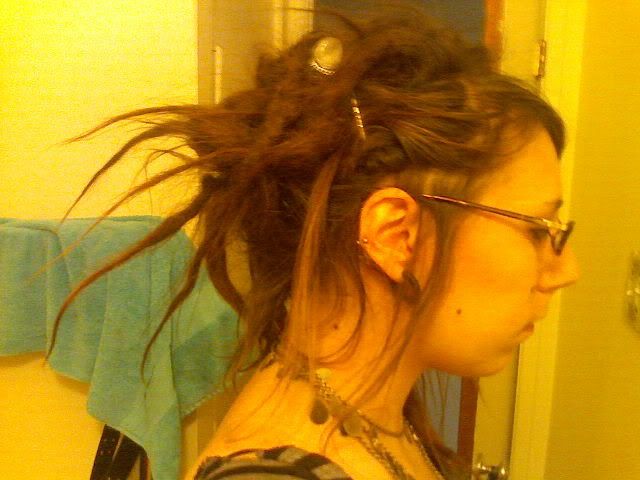 Right Side: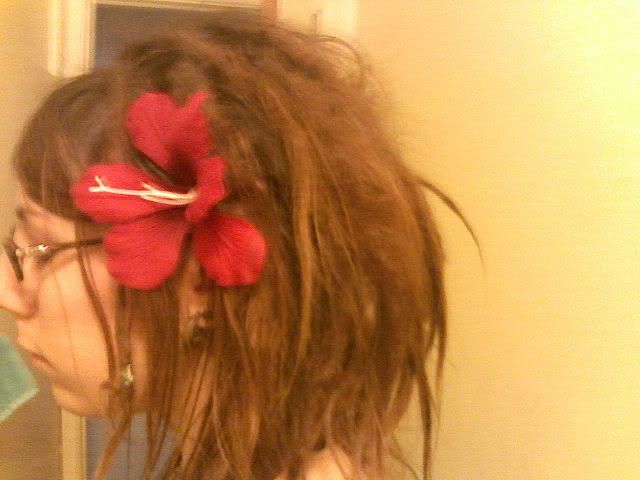 In case anyone is interested, here's my explanation. (Though I'm sure it's not really that complicated to figure out.)

I love wearing my hair up in sticks, but my dreads have gotten so bulky that I cant wear all of them up without a few falling out. I part my hair slightly off center, twist the smaller section up, and weave through two sticks. Voila!