I hope it's not too late for a pet post. :D

This is Ayanami, she's an albino Siamese. Unlike my other Siamese she actually let me take a decent picture of her.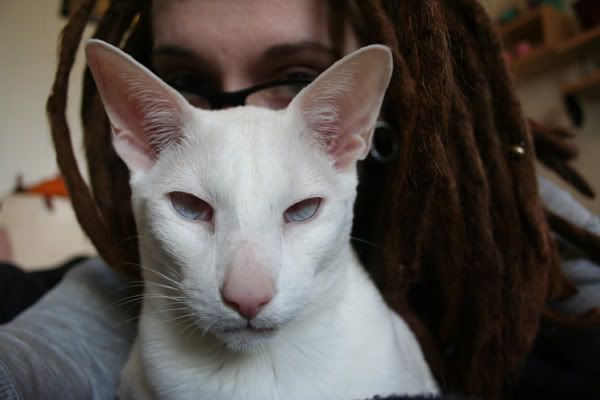 This is Ryoki, she was severely unimpressed with the picture taking.




They are cute together though!




I also have two african clawed frogs. You can see them both if you look hard enough.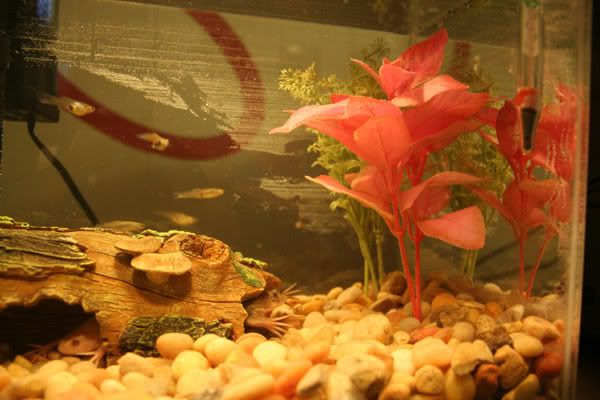 And a dwarf hamster that hates me but is SO CUTE so it's ok.




Also a baby corn snake named Mr. Slithers.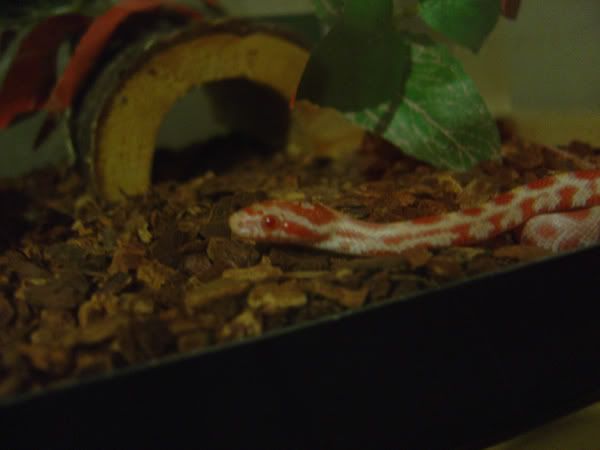 And for some more dread content:




My dreads are almost three so there will probably be a birthday post soon.