Hey everyone! I'm sort of new to the comm, but so far I LOVE it! You are all so warm and friendly! I currently have no dreadlocks due to the fact that I am looking for a job, but hopefully soon I'll be able to put in my second set! Since there seems to be a pet theme going on, I guess I can jump on that band wagon and show a few pictures of my pack!

This is Bella, a 1 yr. old Bull Terrier. It is actually my stepdad's dog, but I usually take care of her walking and training. We're good buddies! We live down the road from Lake Michigan, so this is our usual walking spot.

<lj-cut text="Pics">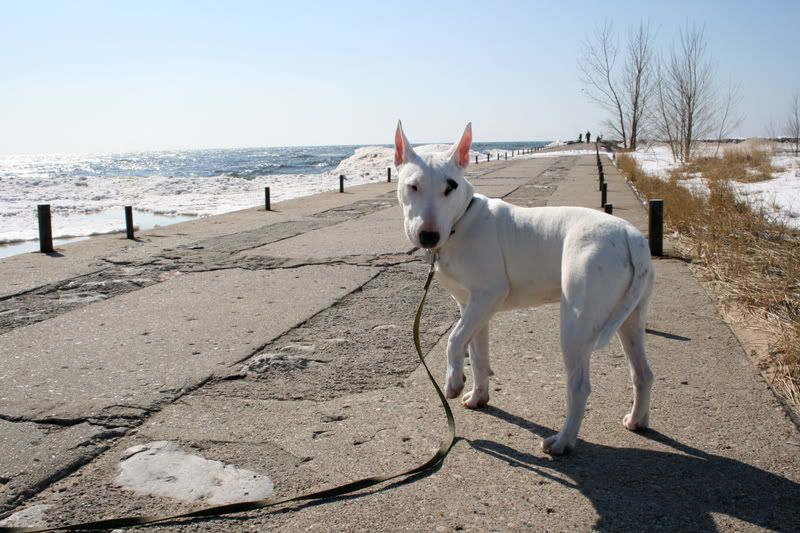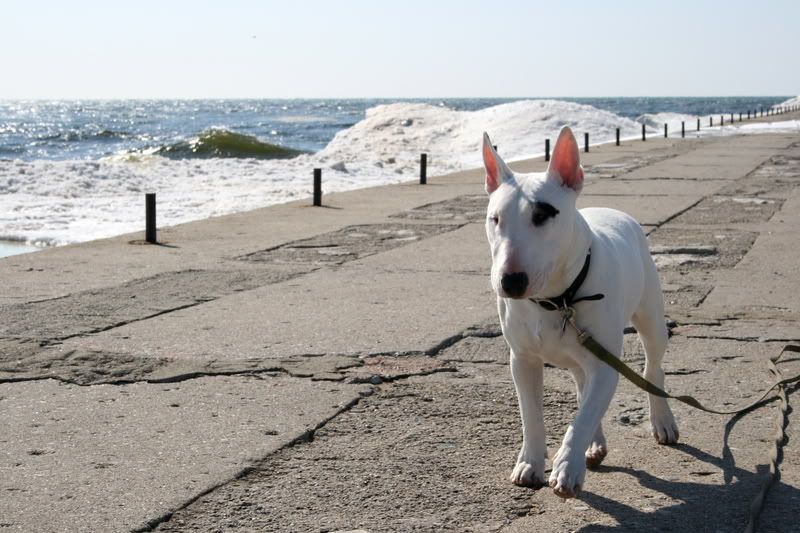 My dogs and I out on a walk a week or two ago with a photograph-loving friend along to take our picture!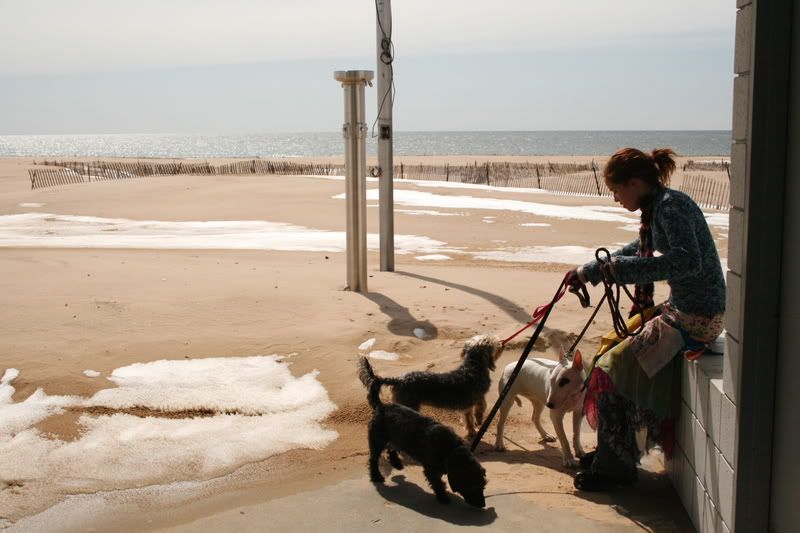 This was actually our Christmas card. They were only interested in the dog treats I was holding above my head! :P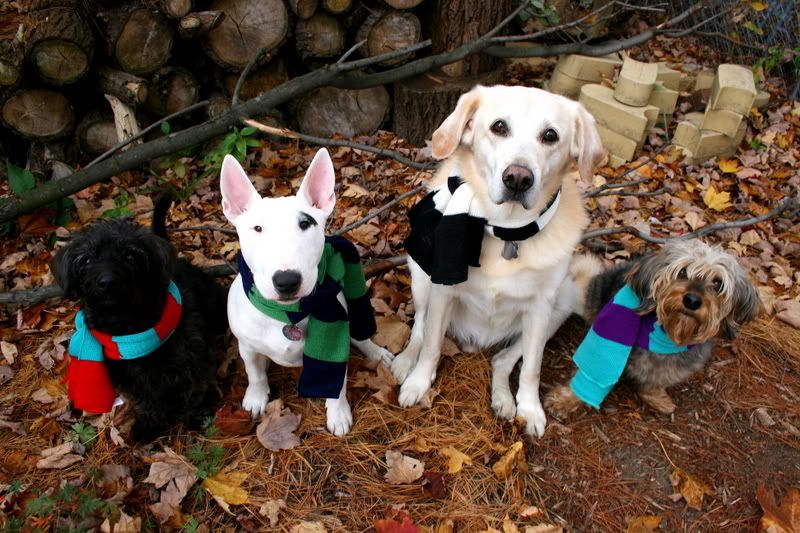 Charlie, a Daschund mix, who I've had since I was 10 (I am now about 19). He was my first dog, and he was the one who got me interested in dog training and showing. We accomplished a UCD and UAG1 title in his very short show career. He's now retired because he has back problems and is going blind and deaf. I love him a lot even though he is a little bugger some of the time.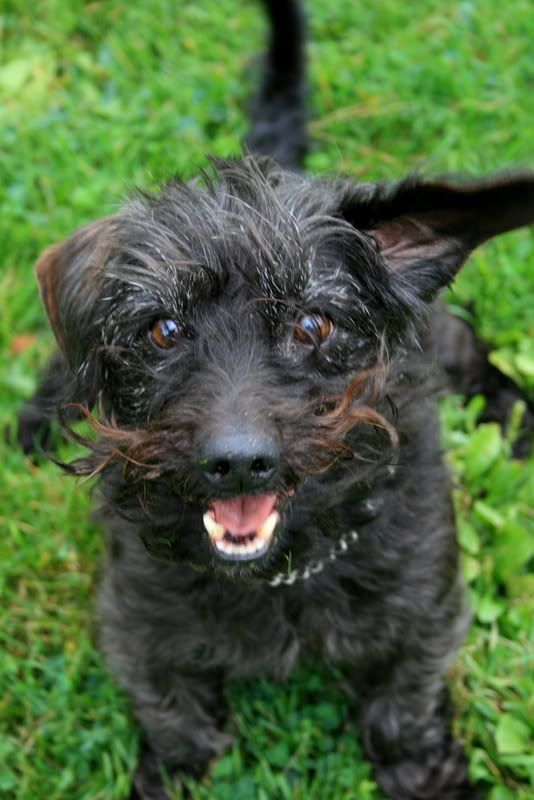 My stepdad's other dog, Chester. (He was annoying my stepdad, so he colored all over him! Don't worry! It was non-toxic, washable marker!)




My sister's dog, Lizzy, who is actually a relative of Charlie's (just from a different litter). She is comical.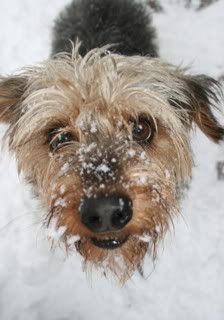 And here are my embarrassing dreadies...that I only had for about a month last summer.,,then I got fired from my job because they decided they didn't like my dreads after all, so my mother made me take them out so I could find a new job. My hair has since grown down past my shoulders, and I plan to get a second, better set of dreads VERY soon! I'm excited to do it the right way this time! I wasn't well informed the first time, but I've been doing research for about a year now, so I'm confident I'll end up with some sweet dreads within the next year or two (I hope!)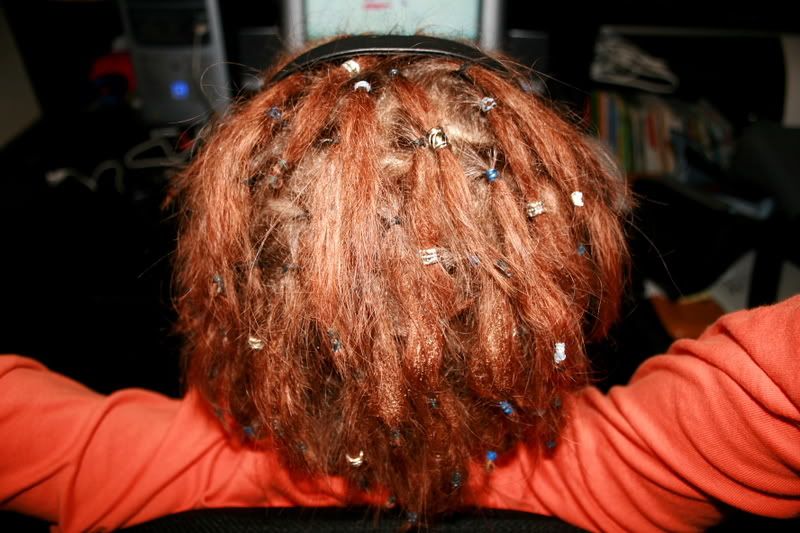 I don't have any recent pictures of me otherwise, so maybe I'll post some more later on. Anyway, hope you enjoyed my dogs.