okay, i just realized i have failed to do a timeline. ever. and i think i need to change that. since i am amped up on caffeine right now, i figured now would be a good time to start!
i got my dreads in the spring of 2005. they were a poufy uncontrollable itchy mess for the first few months, but they settled down. i met my (now ex-) girlfriend because we both had dreads, and got to chatting about maintenance in a crowded bar. i graduated from my college and moved away for a while. but then i moved back to work at a newspaper. and here i am! and here my dreads are!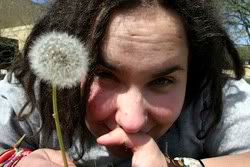 early dread days. look how fuzzy and short they are!!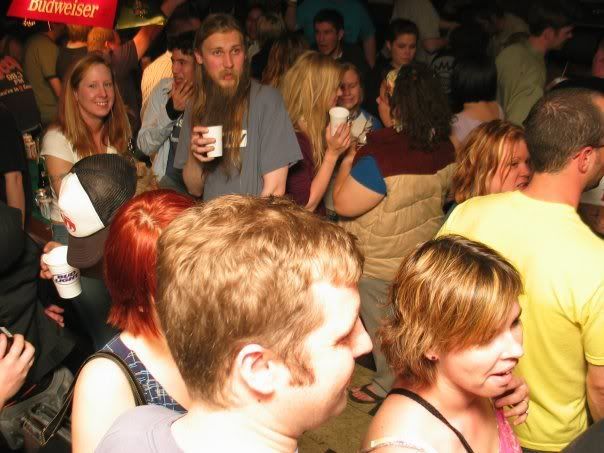 it's like where's waldo, except it's where's the dreadhead? :-) this is a rare shot of me during those unmanageable days. about two months in with my dreads.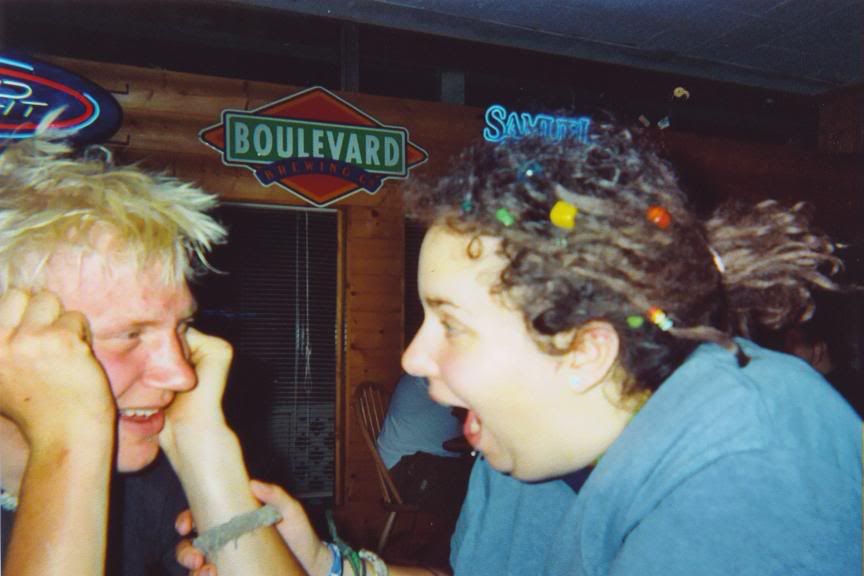 i still have all of those beads. :-) this was right before i moved to seattle in 2005. (in a bar, once again)
when the (then-) girlfriend came to visit me.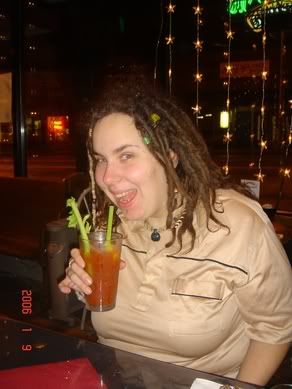 another bar. seattle. 2006.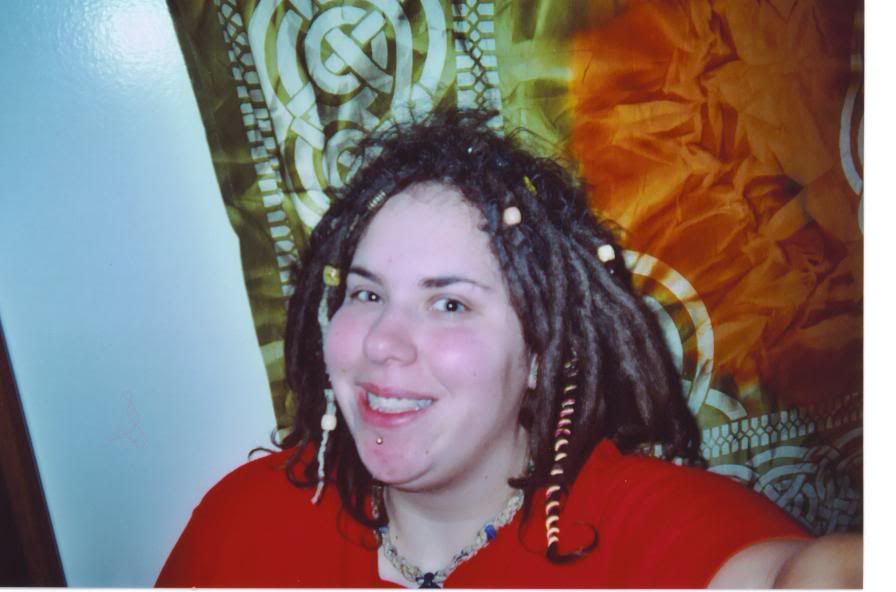 hello crazy eyes!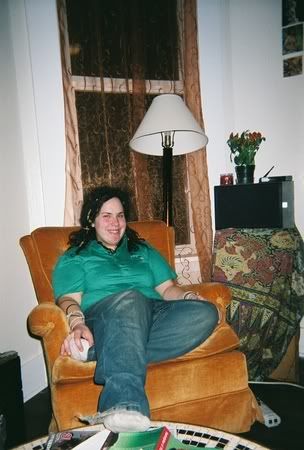 one of the last nights in my seattle house. :-(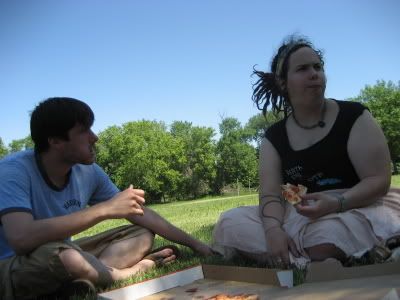 then i moved back to fargo. this was in the spring of 2006
.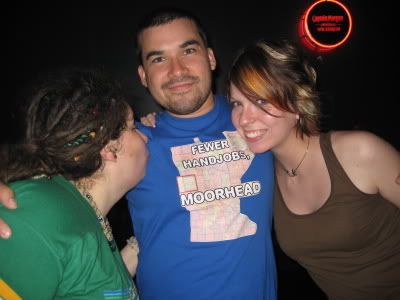 hair is finally taming down. :-)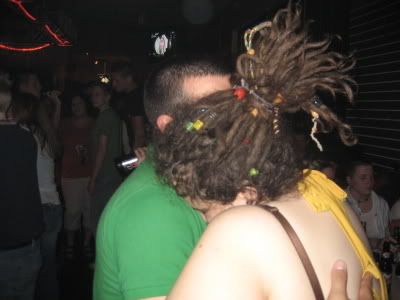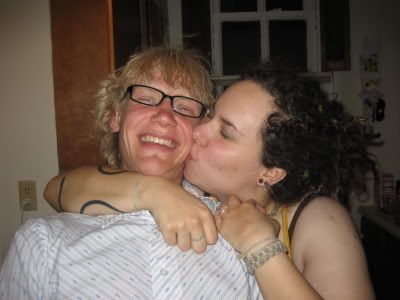 i did some hugging and kissing in 2006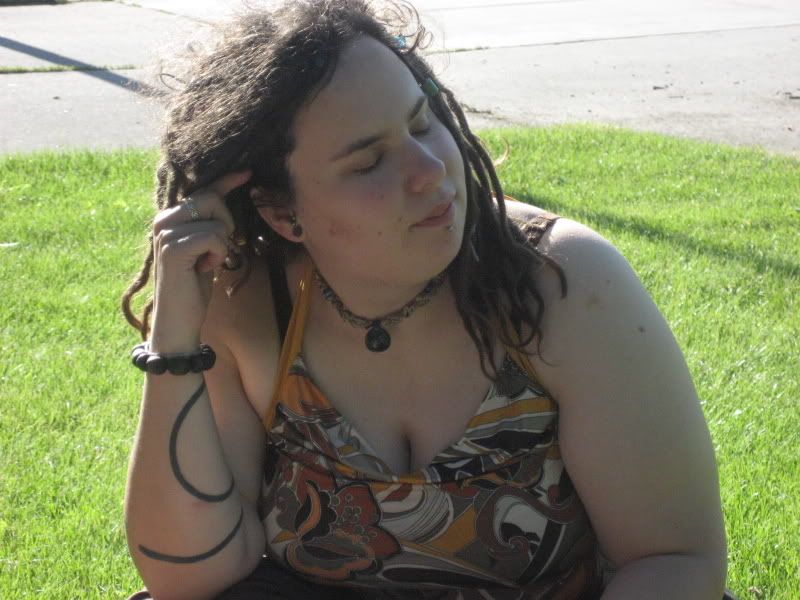 and my hair started to get longer. hello cleavage!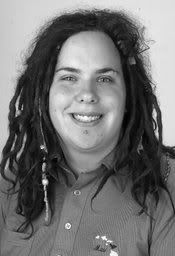 i got a job as a reporter at the local newspaper.
i wrote an entry here
about my frustrations with preconceived notions about dreadlocks.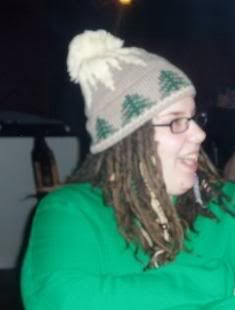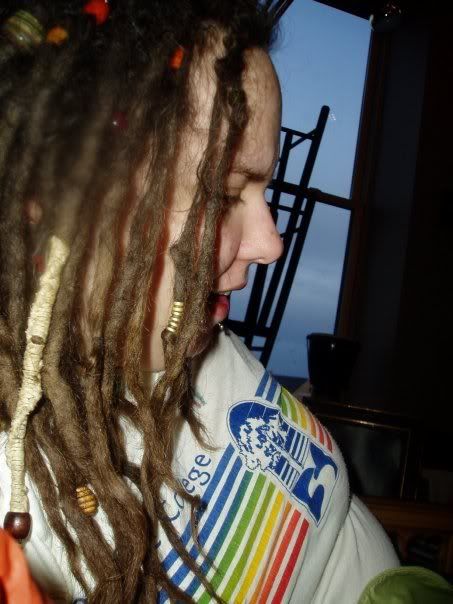 getting longer.... :-)
meet unruly dreads, desperately in need of maintenance!!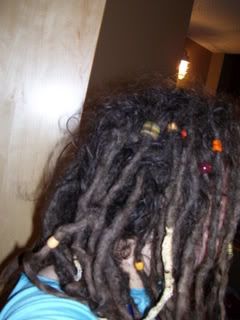 crazy, i know.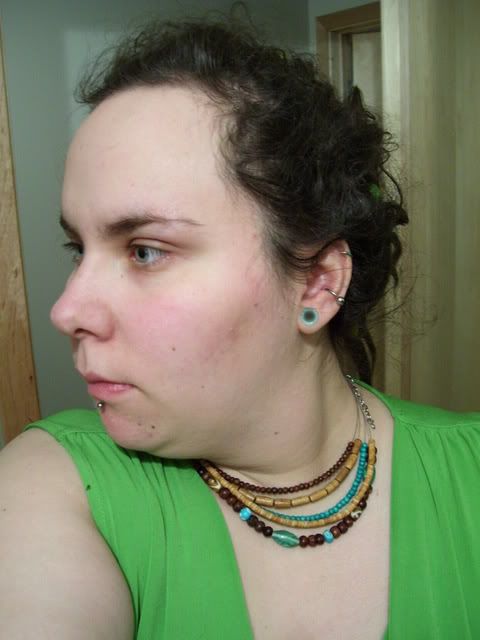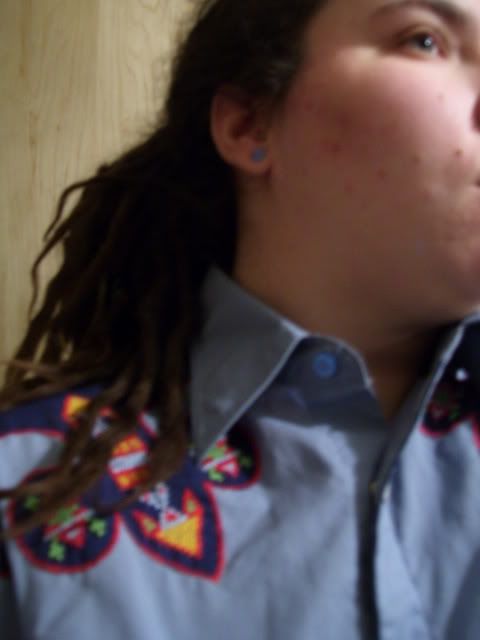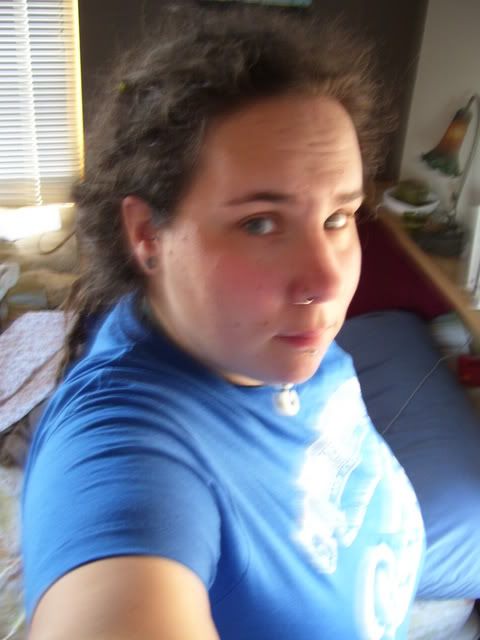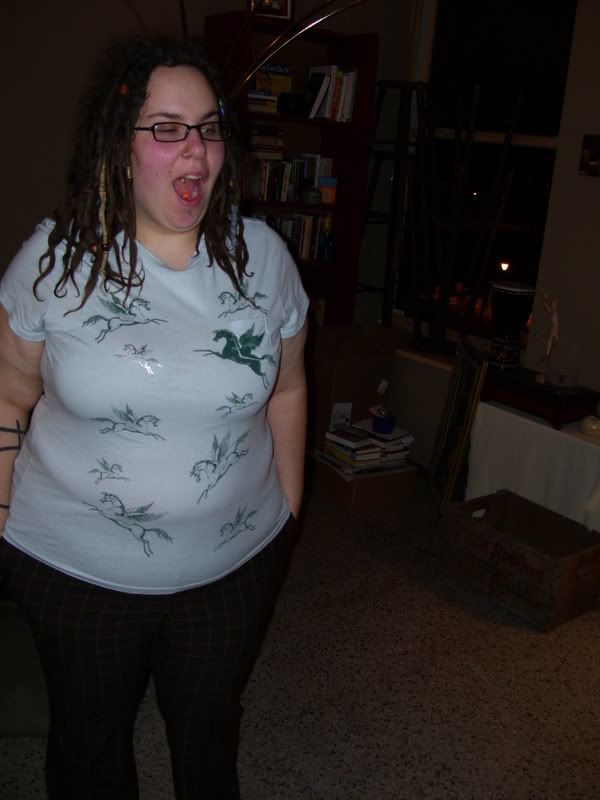 my dreads started shrinking. and revolting. you know what comes next...
i went to seattle and saw lish.
she worked miracles.
before. (hi again, cleavage)
after.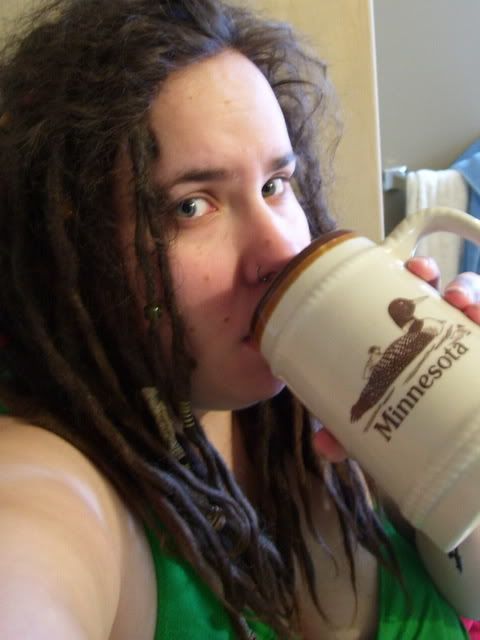 by this point, we are in late 2007.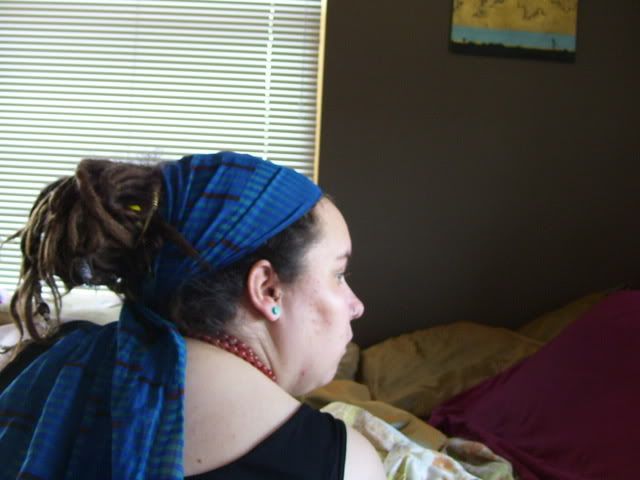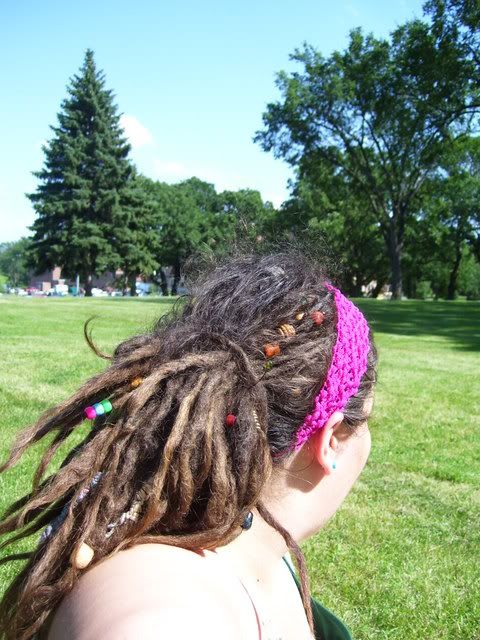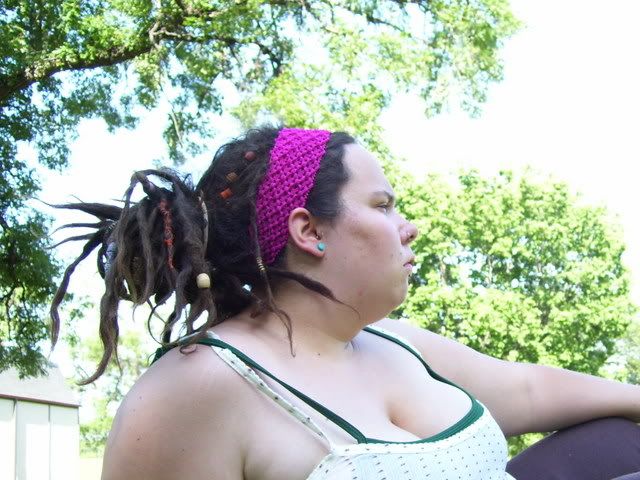 mmmmm summer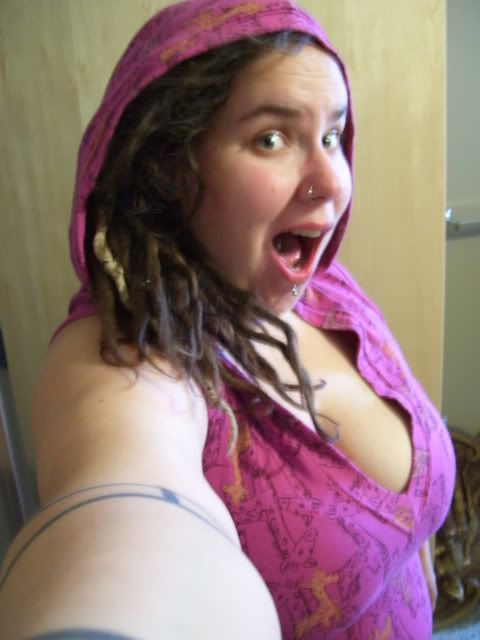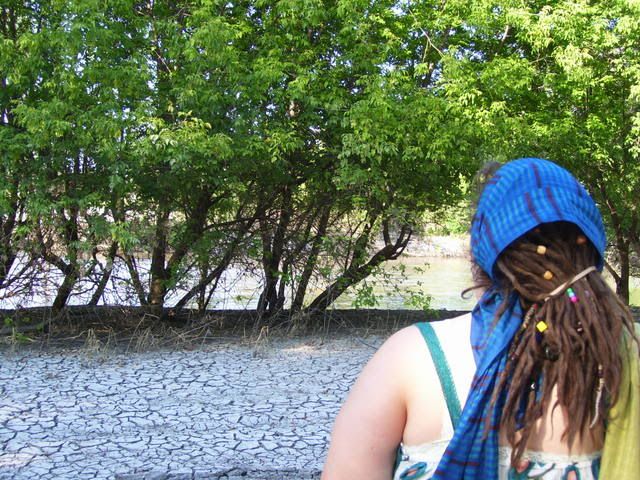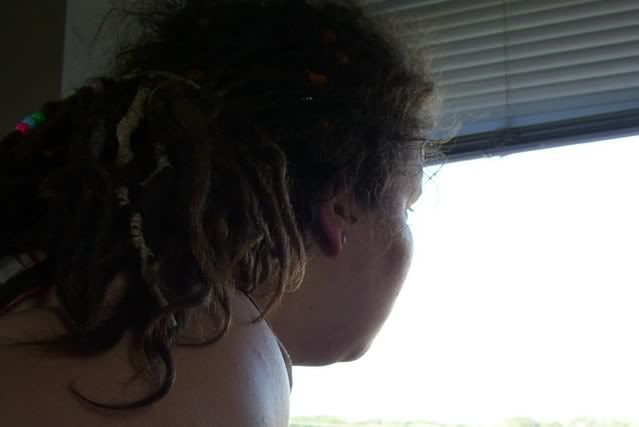 after several failed attempts at being asparagus for halloween in october, i went as popcorn. uh. clearly. ;-)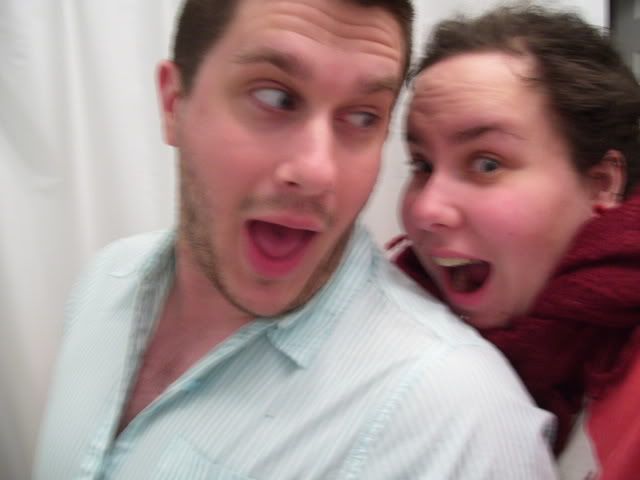 still living with this guy (plus one rambunctious kitten).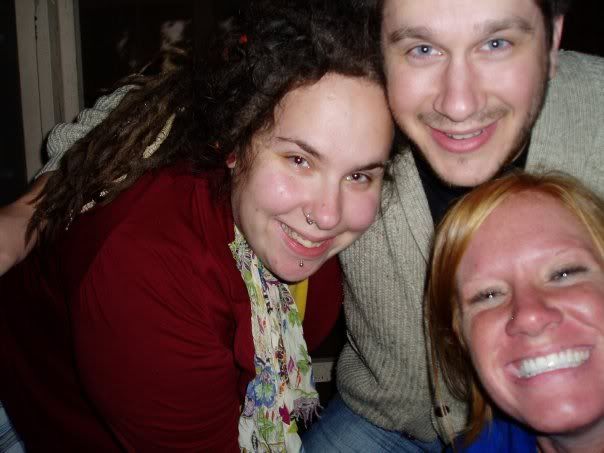 i've been thinking about giving up my dreads. retirement. but making this timeline is making me hesitate!
okay. that's all i've got. i hope that didn't bore the living shit out of you. ;-)