i know the pet theme has been going on for some time now, but only recently did i actually have a pet to take pictures with. :)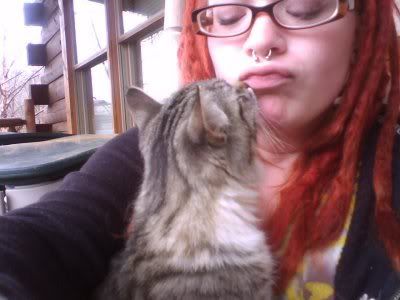 his name is oliver. i found him a few weekends ago, up in the mountains. it was love at first sight: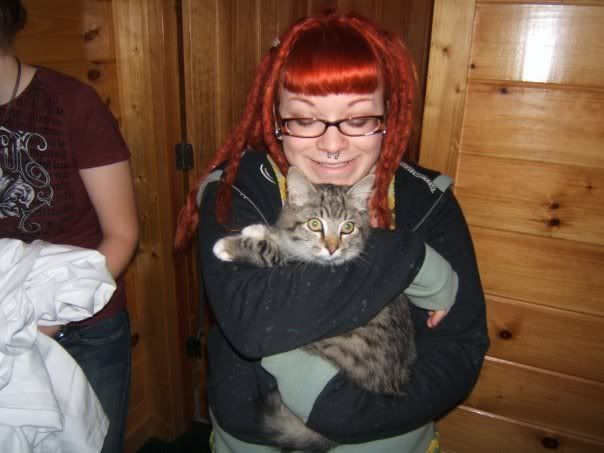 (yes, i know- crooked septum jewelry! D: )

we chatted for a bit: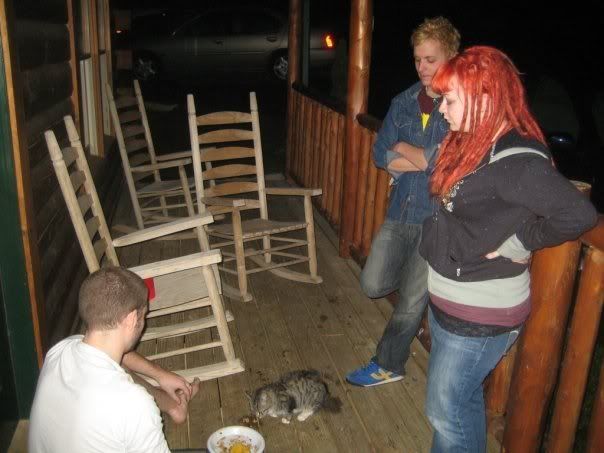 and fed him some cheezburger: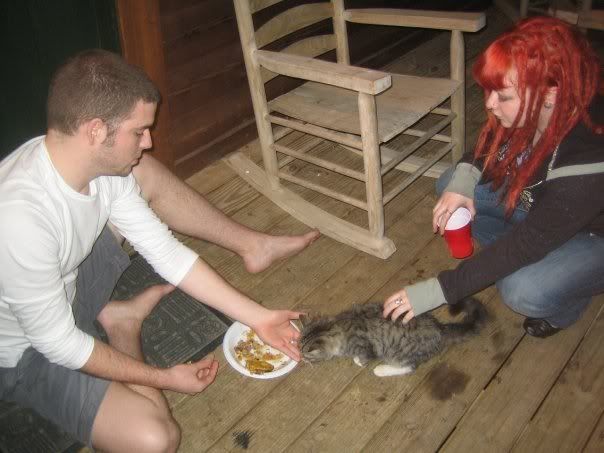 the next morning we had an impromptu photoshoot on the porch: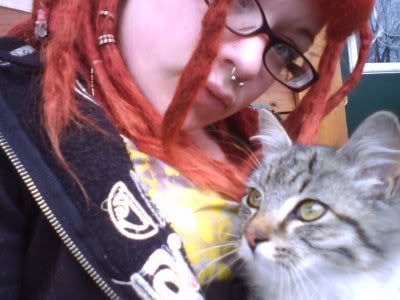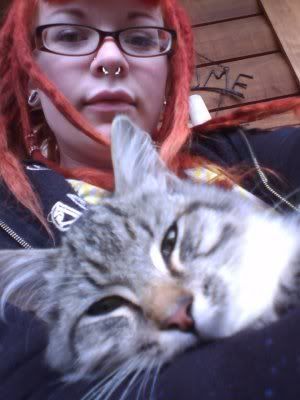 and he tried to climb a tree after a bird...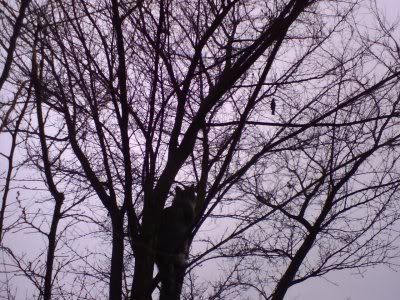 but realized he couldn't get down. XD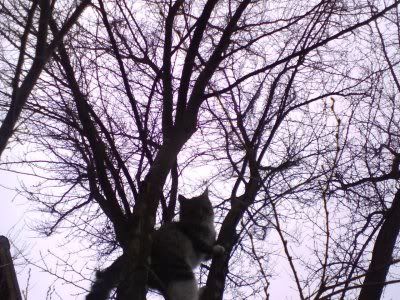 he ended up sliding down the branches on his butt until i caught him.

that was pretty exhausting, so he had a nap. check out the curling-up progression: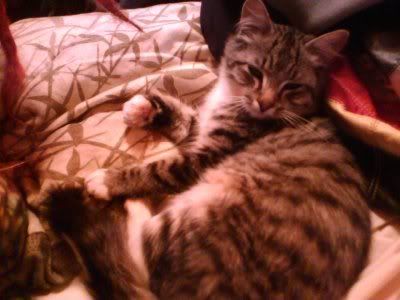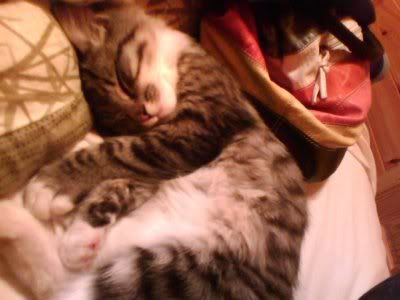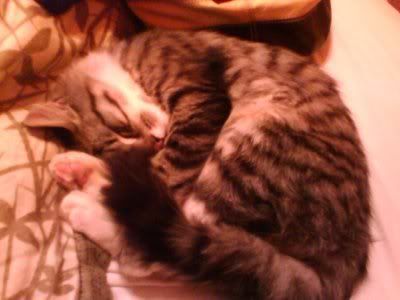 then i brought him home!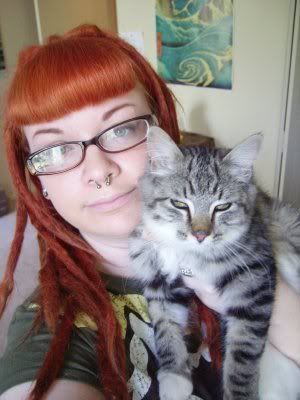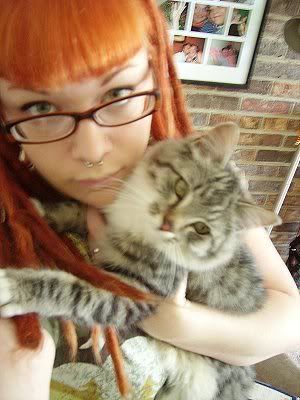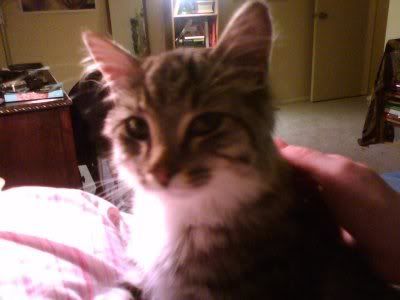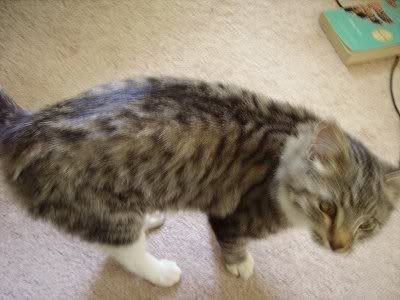 this is his favorite place to sit when i won't let him sit on my head: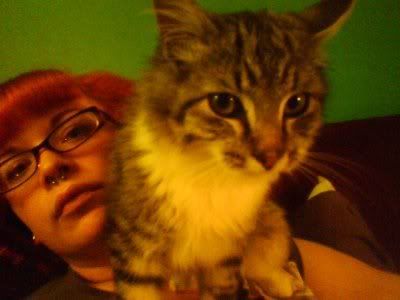 and we are happy. :D



also, some random photo-age of the hair, plus


myspace lulz/hooray for wake'n'bake: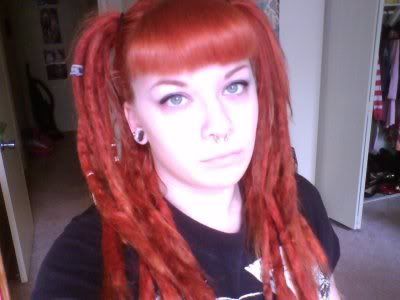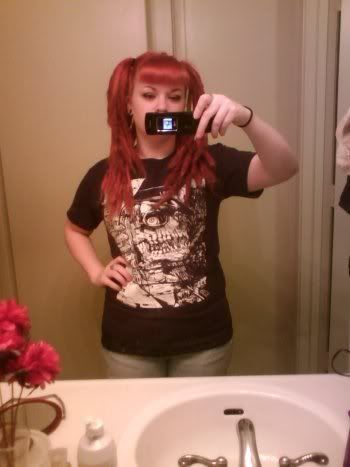 bad shot from this morning:



and the five new dreadies i made the other night out of the hair i've been growning out from my bangs: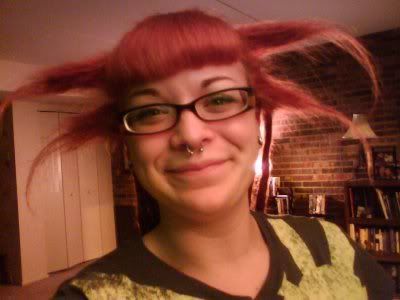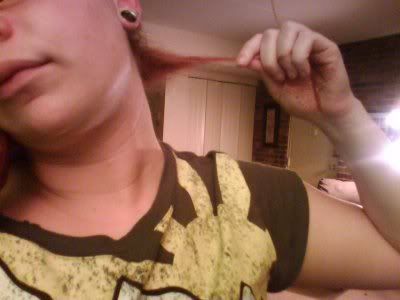 and that's all, folks! :D