Helloooooo everyone out there in Dreadyland! I come bearing questions and a couple of pictures, since I am hella bad at updating!

Someone posted here a while back with an equals sign tattoo and I LOVED their placement. I have been planning to get an equals sign tattoo since...10th grade? I'm a senior in college now. I've held out because I didn't want to have to deal with the drama of having a visible tattoo to my parents, but since I wanted it on my arm, I've put it off. I'm over the whole parents thing now, and I feel like graduating from college is as good a time as any to get it. SO.

Whoever has the equals sign tattoo- can I see a picture of your placement? If anyone else has a similarly simple tattoo on your arm, I'd love to see your placement as well. I'm being super picky(as one should be) and making sure it's exactly where I want it to be, so I'd like some reference photos. Thanks!

Also, I totally have some pictures! They are crappy photobooth ones, but they're better than nothing! I'm also not wearing glasses in these, which is a rare occassion. On to the pictures!

I tend to not make normal faces, and I apologize for that. Here is my attempt at a normal, smily picture.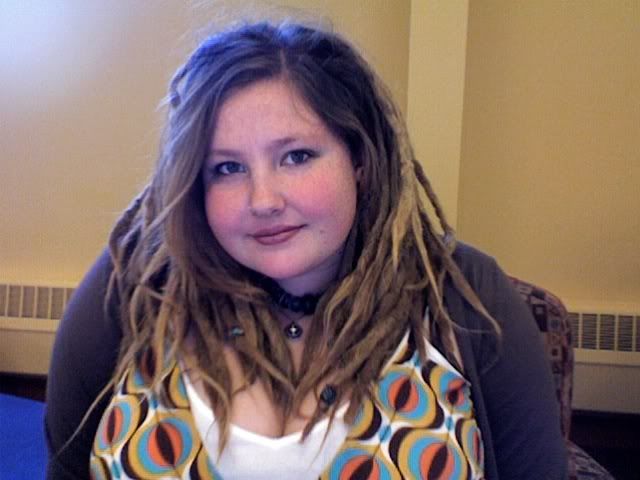 This is my normal photo face. I do not know why: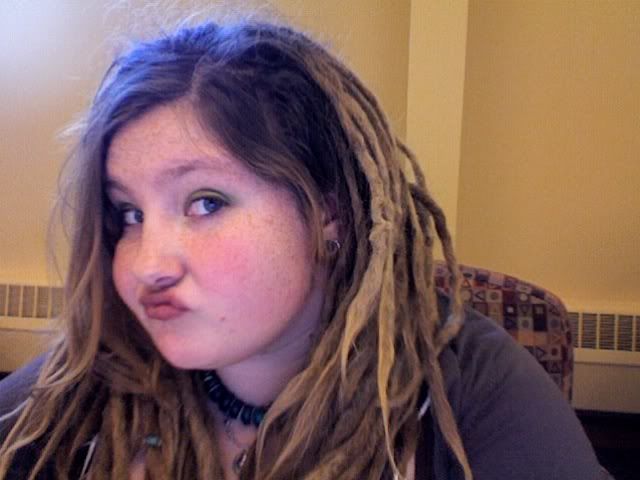 These is my roots. I have been indecisive about what color I want to do, or if I want to just let it grow, or if I should try to do it all back to my natural, or what. Any suggestions? I am considering red, but I'm not sure. Also, maintenance is much needed, but my life has been hella crazy and anything more than some occassional ripping apart and root rubbing (which shouldn't be done in excess anyway) is out of the question.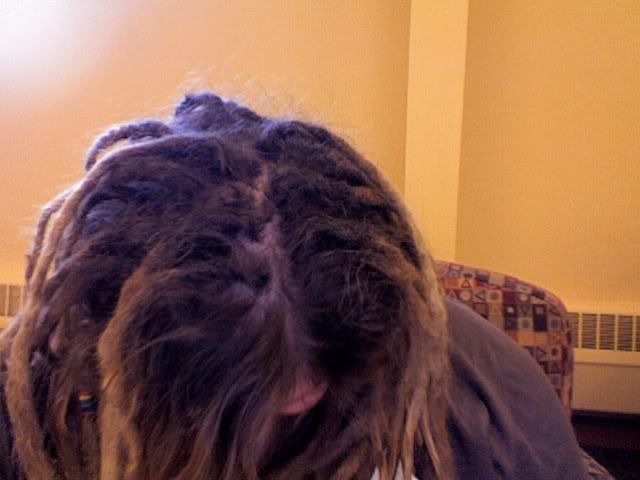 and this is me being silly.



Aaaaand a picture of my attempting to get a picture of my 2g blue bulletholes, which fails big time in photobooth



About a week ago, showing off new pretties: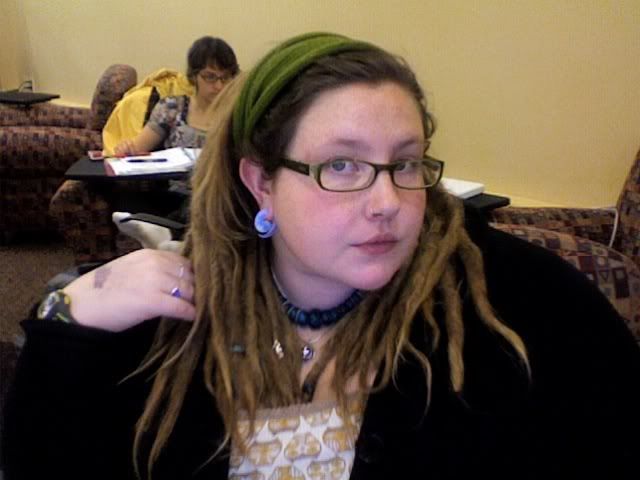 Anyway, hope everyone's well, I'm off to go freak out at my advising meeting for my independent study. Woo.