I took out my random dreads a few months ago, but I began to miss them, so here we go again!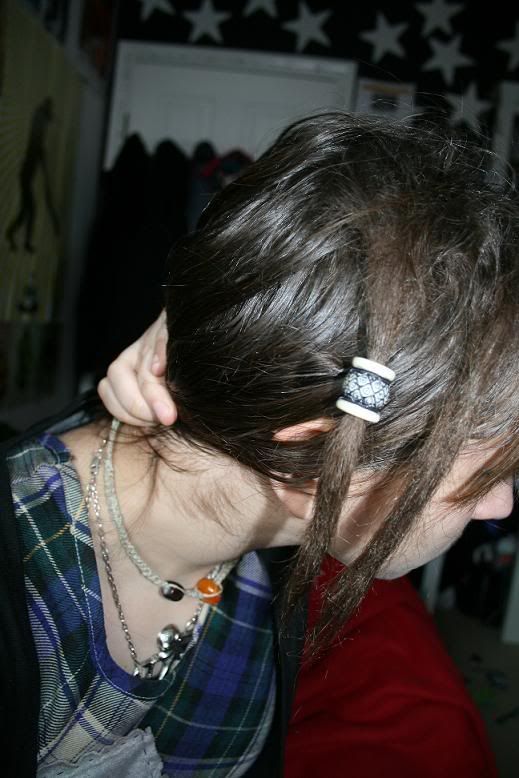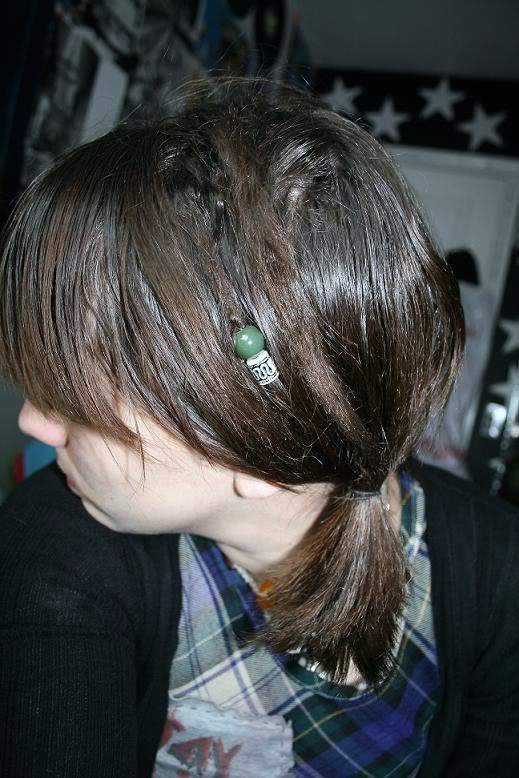 Really, there are two here... the one above my beads, AND those beads have been in my hair for so long that the top of the strand of hair with them on started to dread itself. :)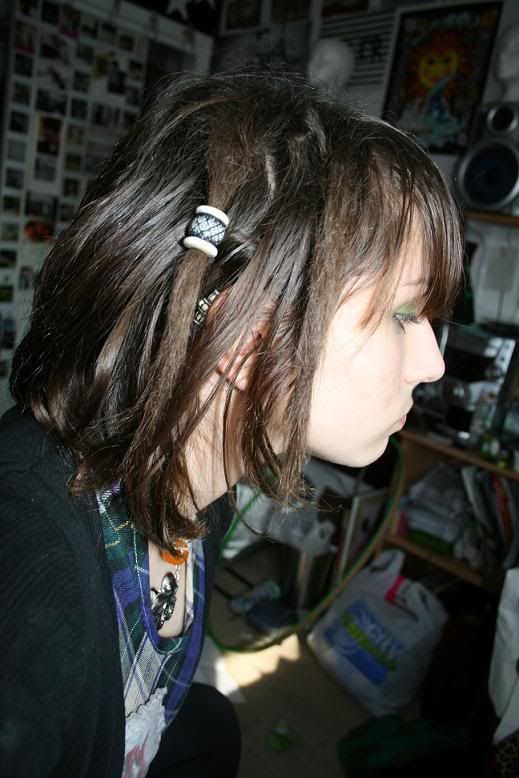 My "normal" hair looks nasty here, but I liked how the dreads look, and the light. (I'm taking a shower tonight, no worries)
Yep so... there we go. I put them in... 3 days ago I think?