went to NYC this weekend.
it was fab.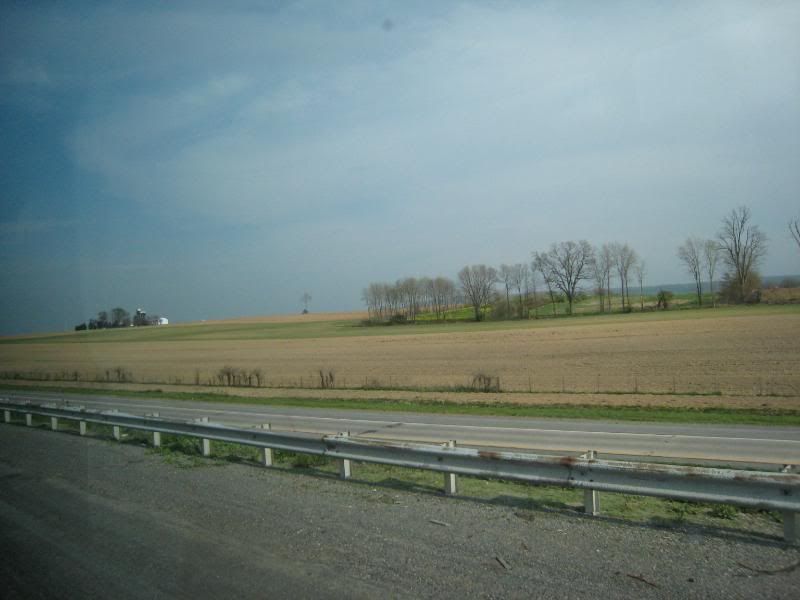 but why was there traffic? i was so sad.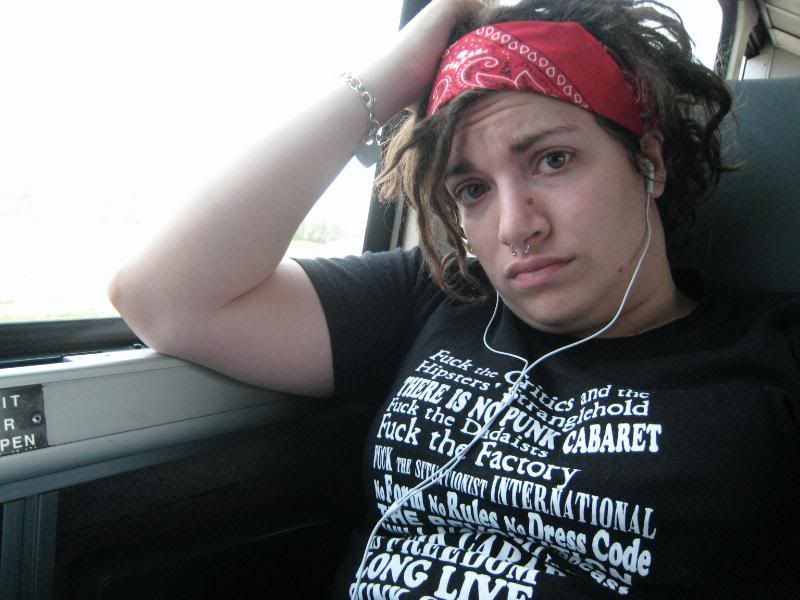 oh! this is why!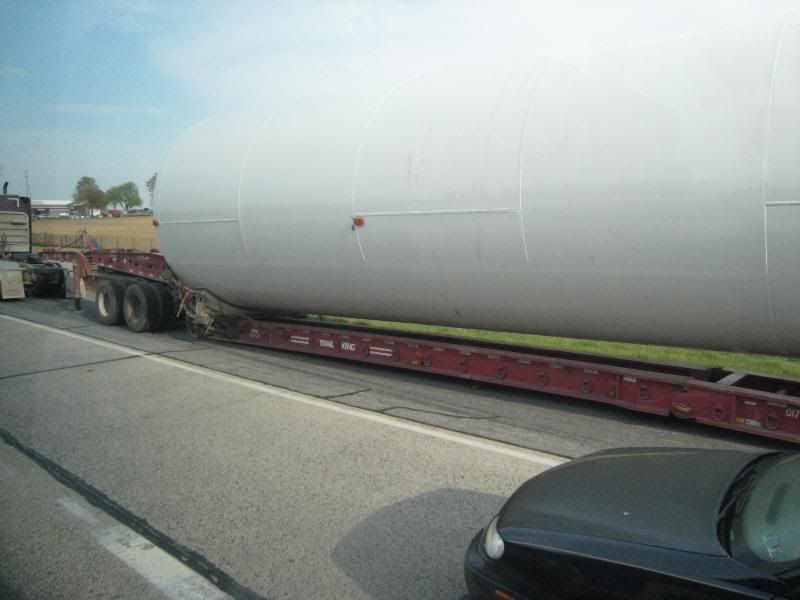 close up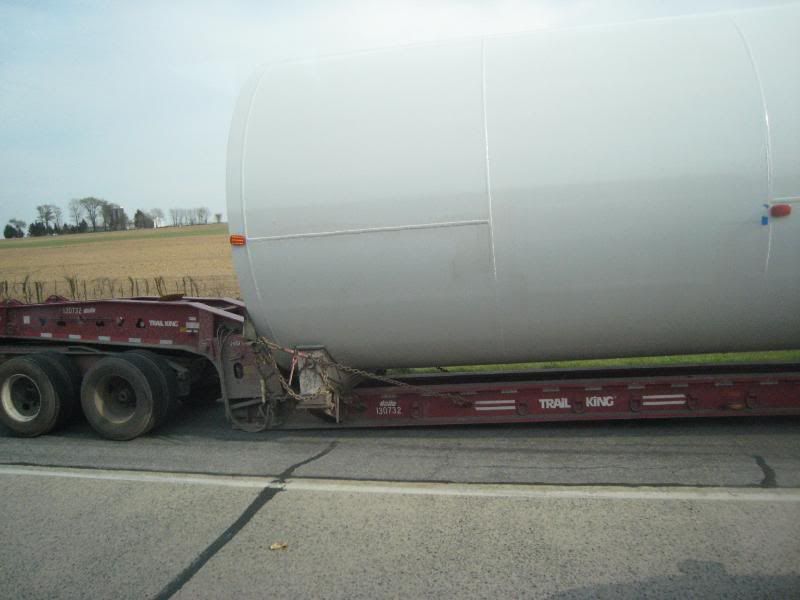 OOPS!

drive through the country a lot... (i live in eastern PA)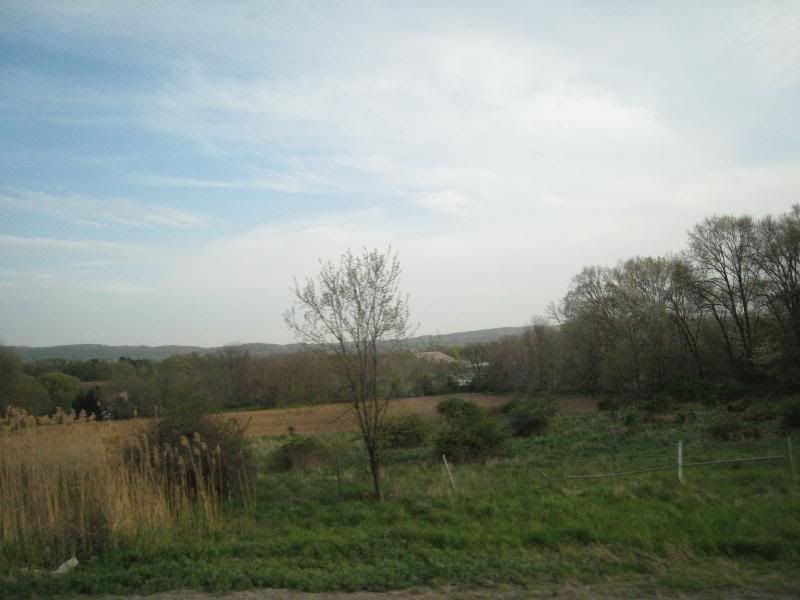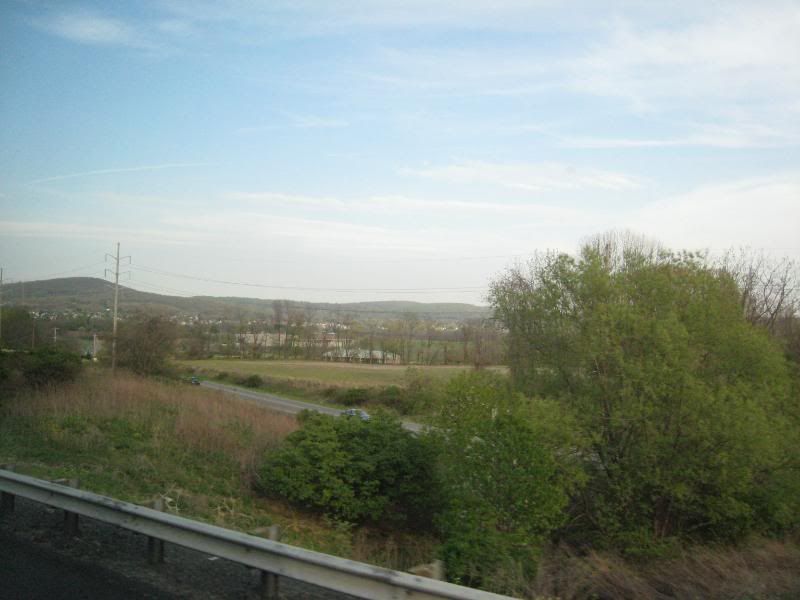 BAM
URBAN SPRAWL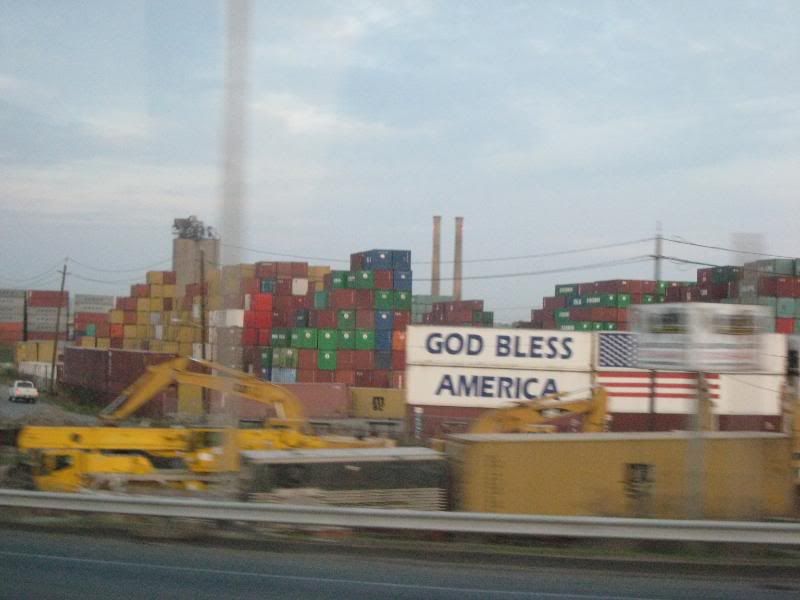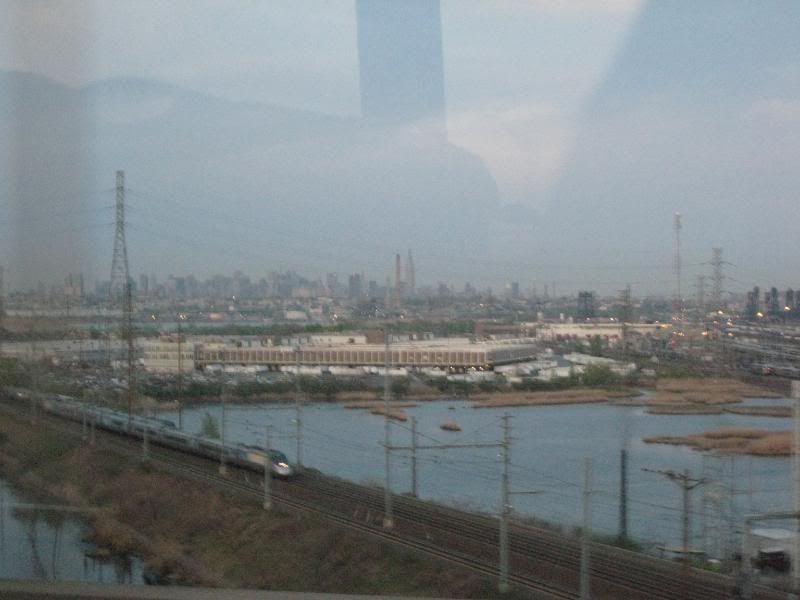 i HATE the lincoln tunnel.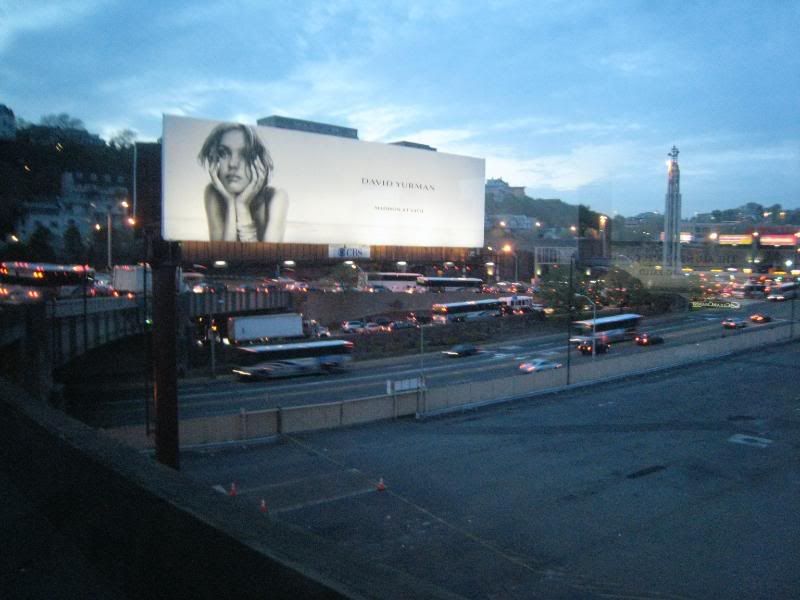 once i got there we walked around St. Mark's Place and at this shit called PinkBerry which was FUCKING AMAZING. i however forgot the battery to my camera at her place in brooklyn. OOPS.

NEXT DAY.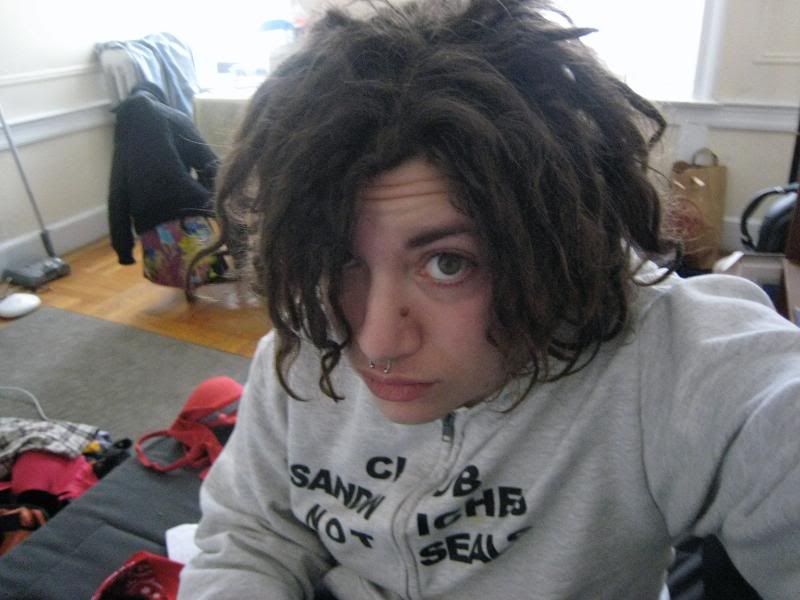 alania hates her photo being taken.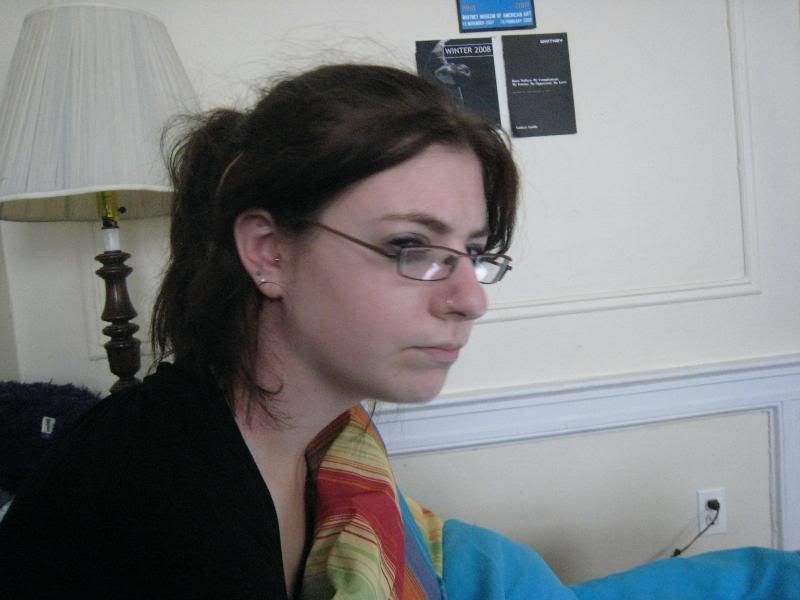 too bad i love taking it.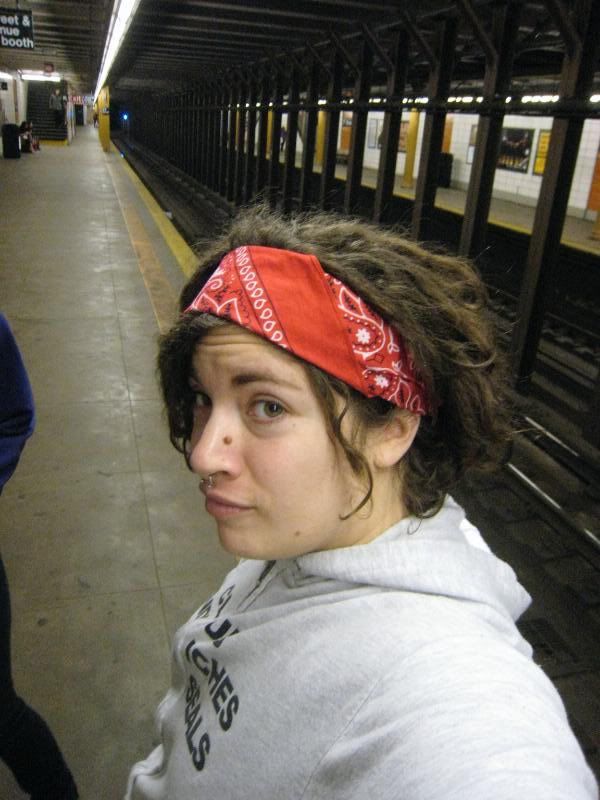 i totally skipped over the part of the adventure where i did the subway by myself. SO PROUD. srsly.... part of the L was down and i had to do these extra unexpected transfers.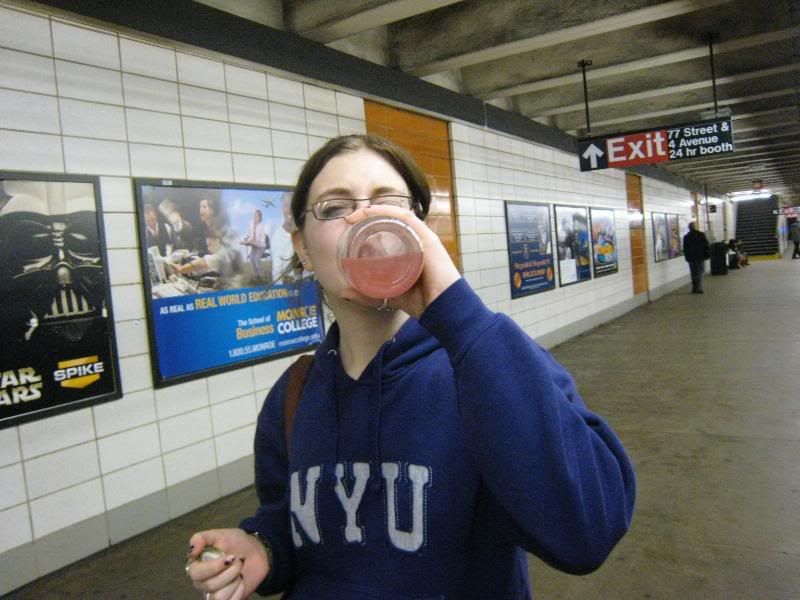 my legs caused SO MUCH controversy this weekend. people would not stop staring. is it that big a deal?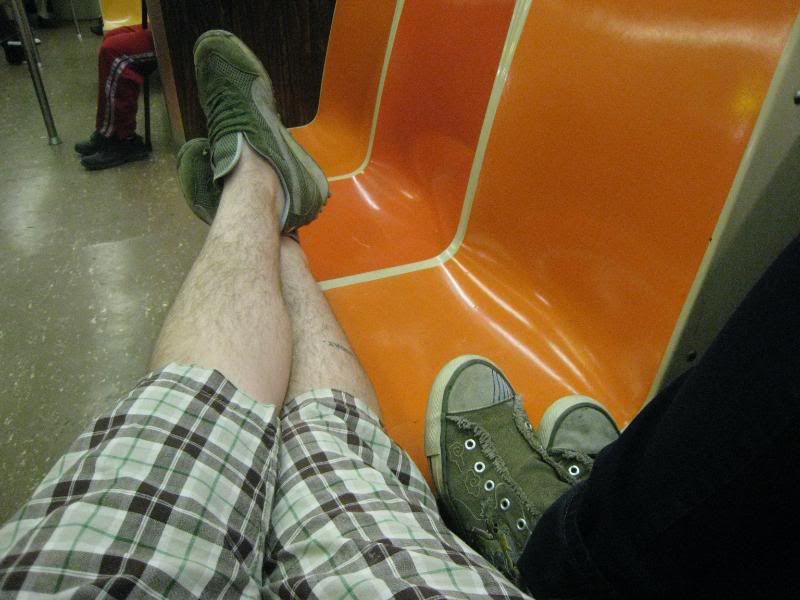 LITTLE ITALY!
for the BEST gnocci i have ever had in my entire life.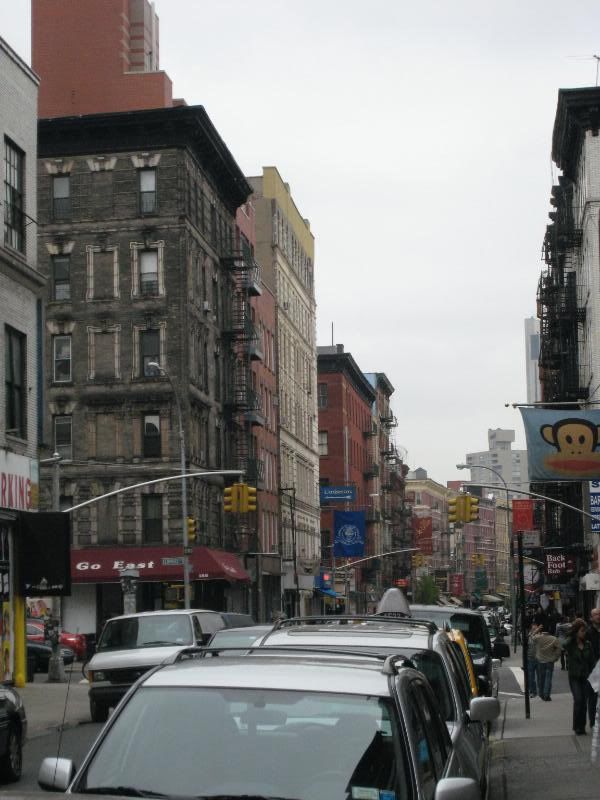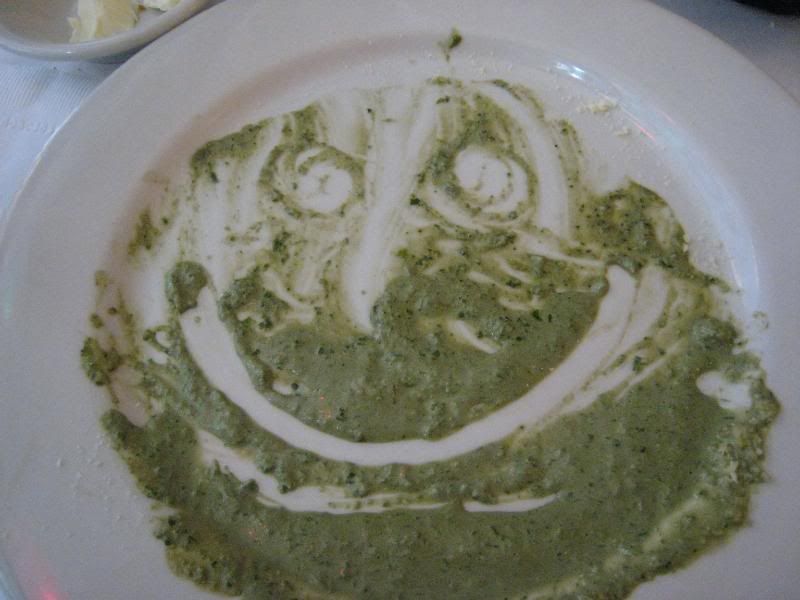 totally forgot to take a picture before....

i really don't understand these glasses....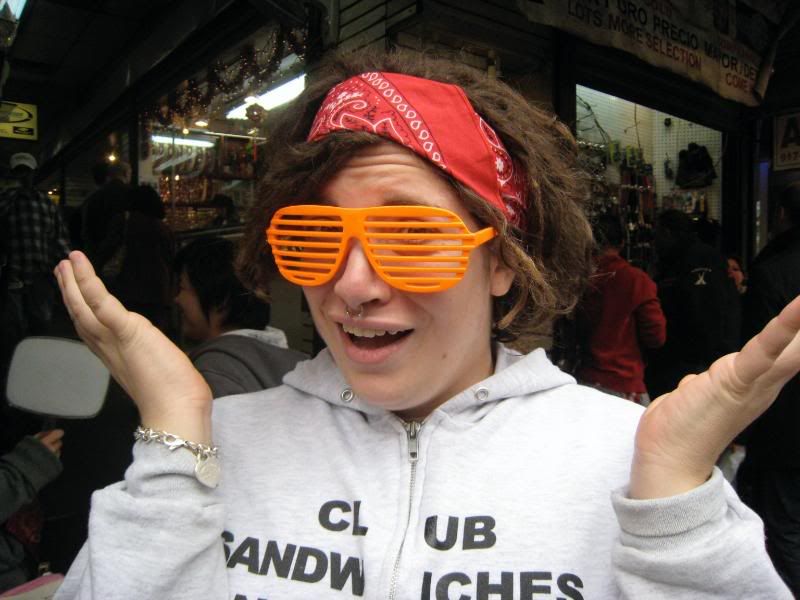 got yelled at for taking a picture.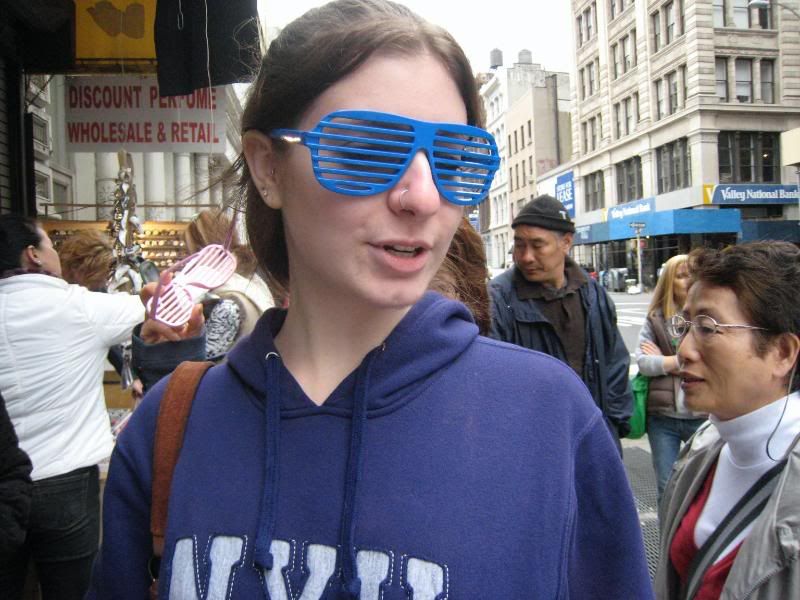 then we decided we were ready for dessert.

CANNOLLI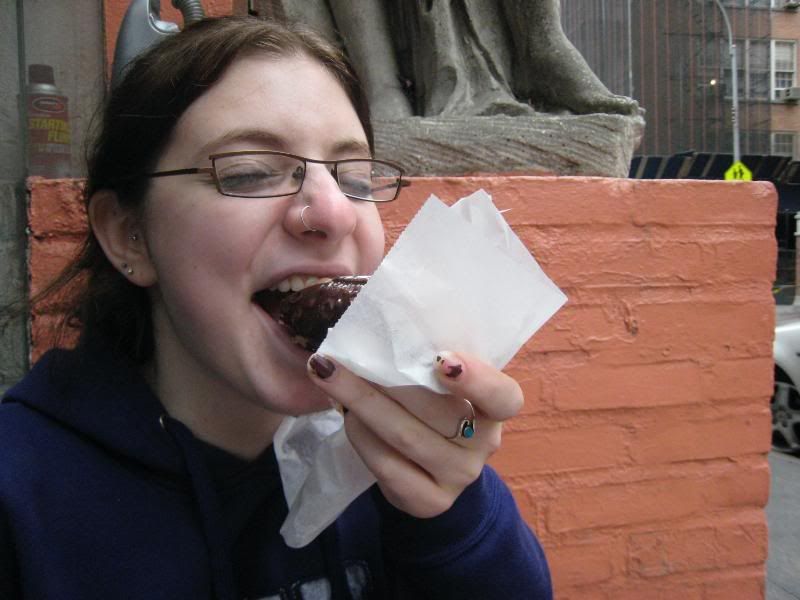 TIRAMASU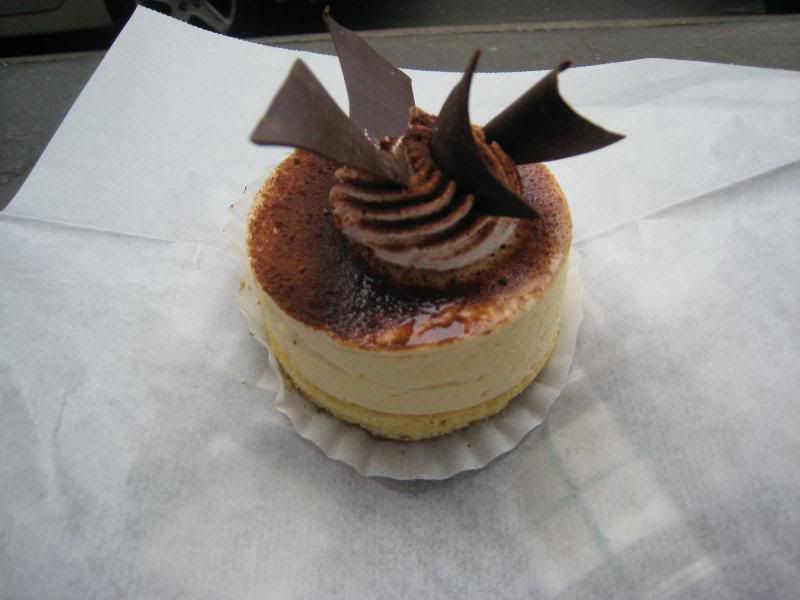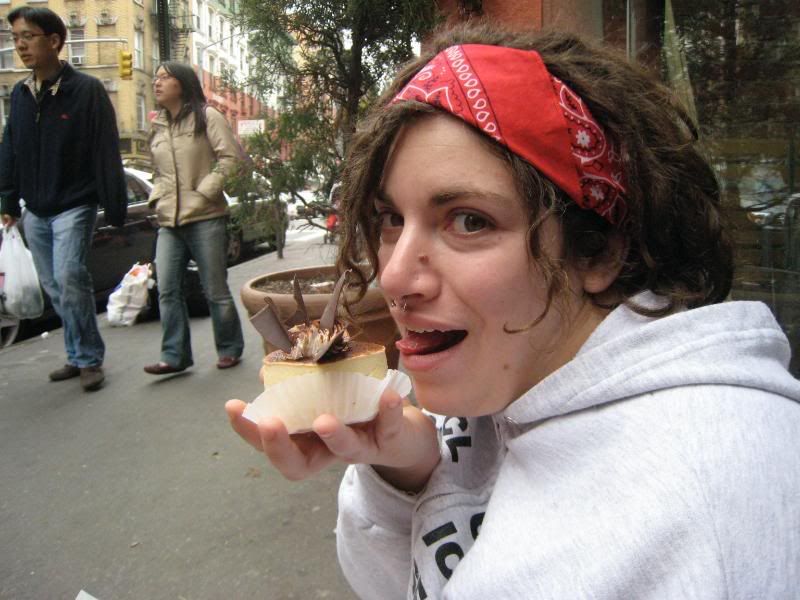 SO GOOD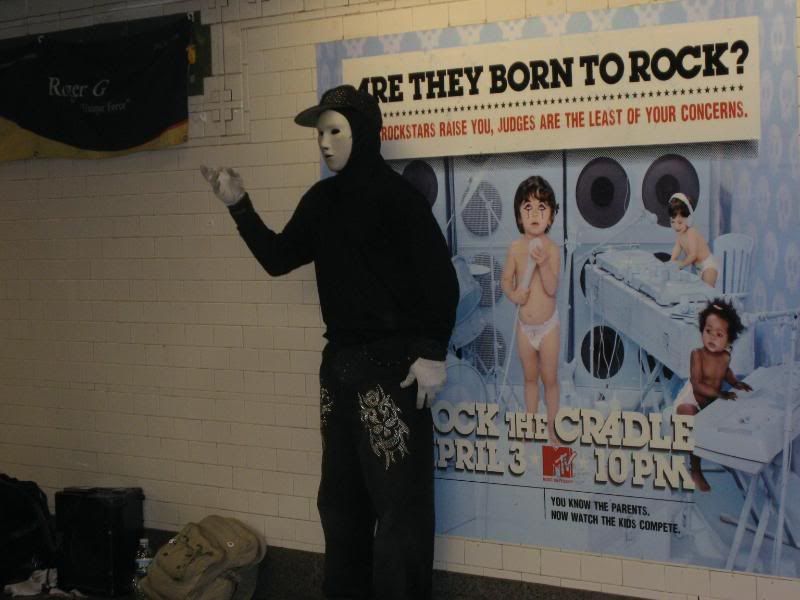 this performer was AWESOME. he was blasting the music from the jason movies and miming to it. it was hilarious/lovely.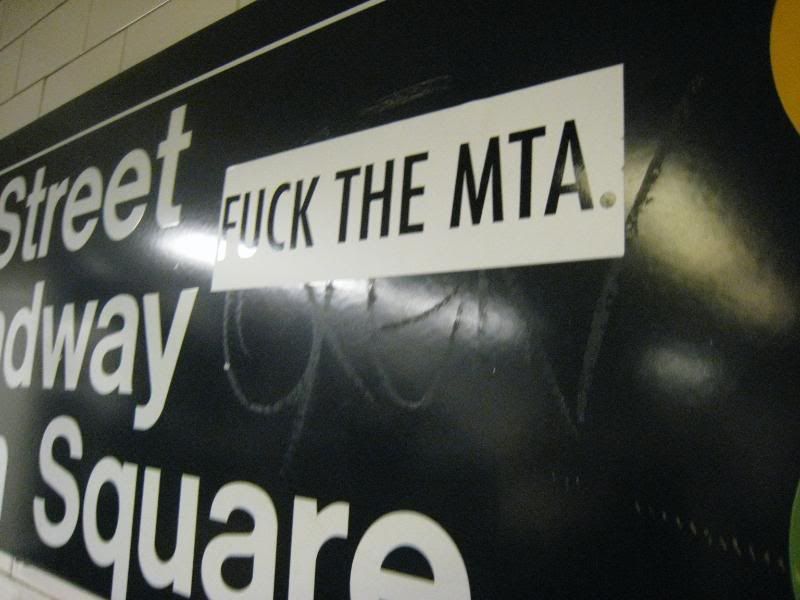 i could not get over the awfulness of this person's hair. i mean, to each their own, but it was like... this comb over thing. and it was hard not to laugh. so i took a picture.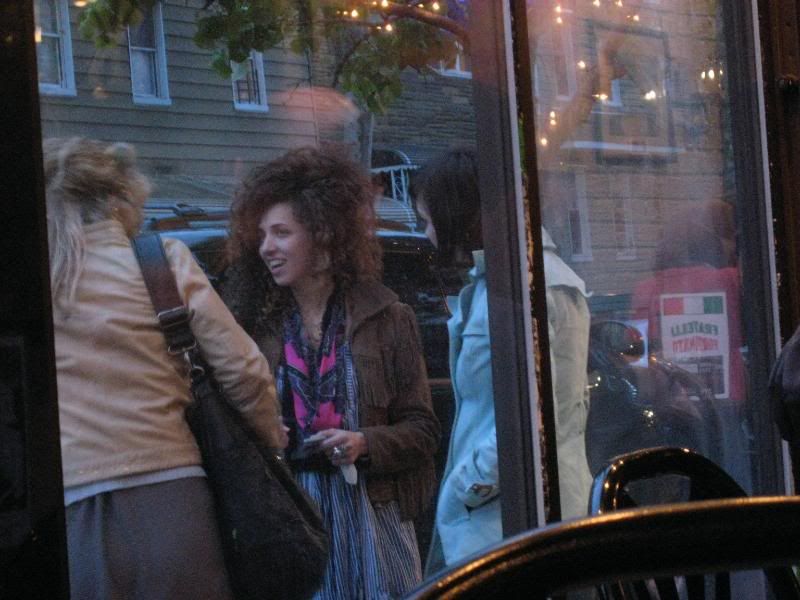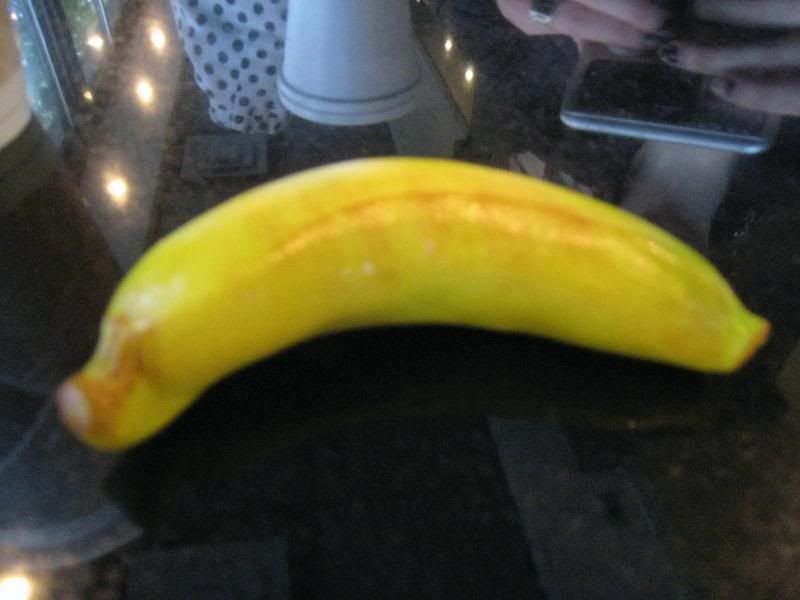 MARZIPAN!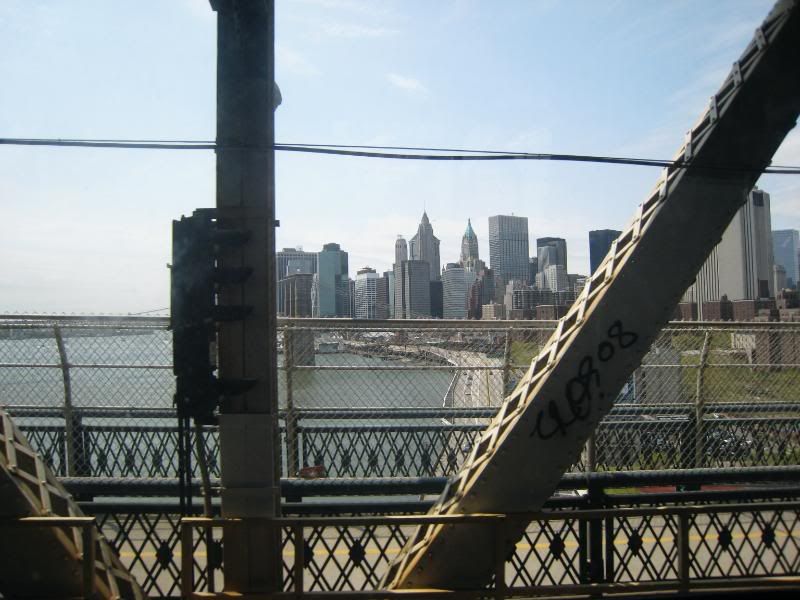 brooklyn bridge.
random chalk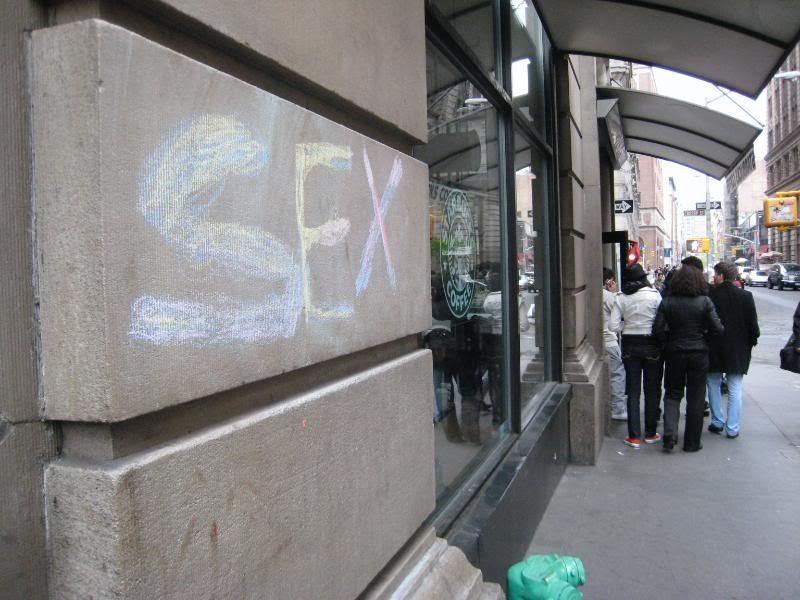 random stickers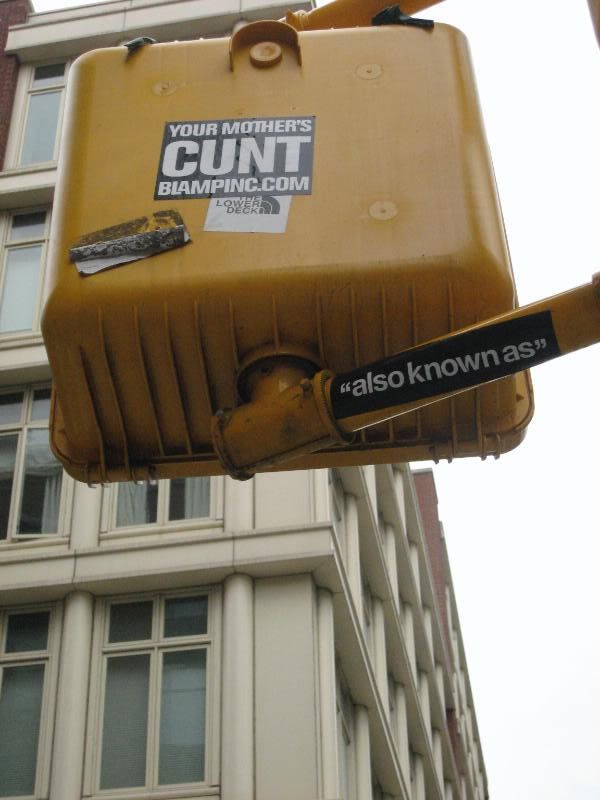 we took this goodbye picture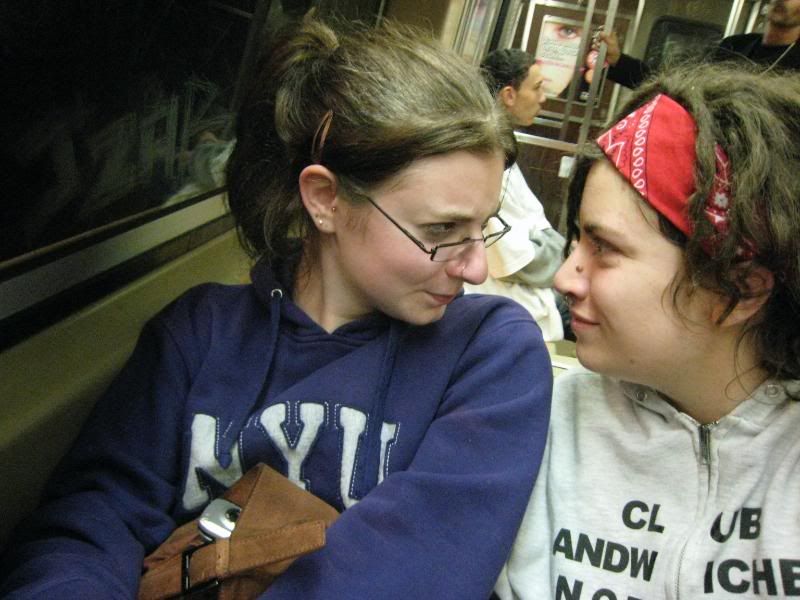 and then i missed my bus... so i stayed for another day. OOPS.

i looked fucking possessed this morning. since i missed the bus, i had to get up at 5am to get on the 7:30am. brooklyn to port authority= too much work too early.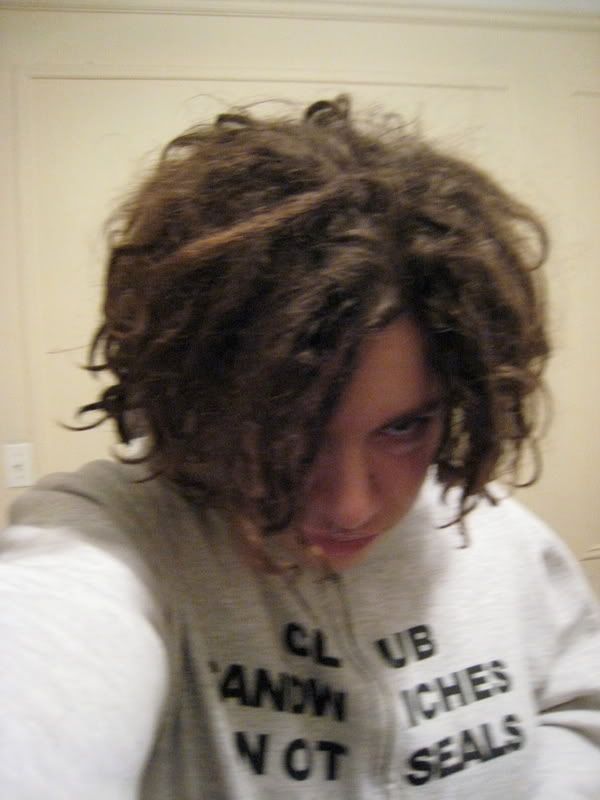 but i tried to smile...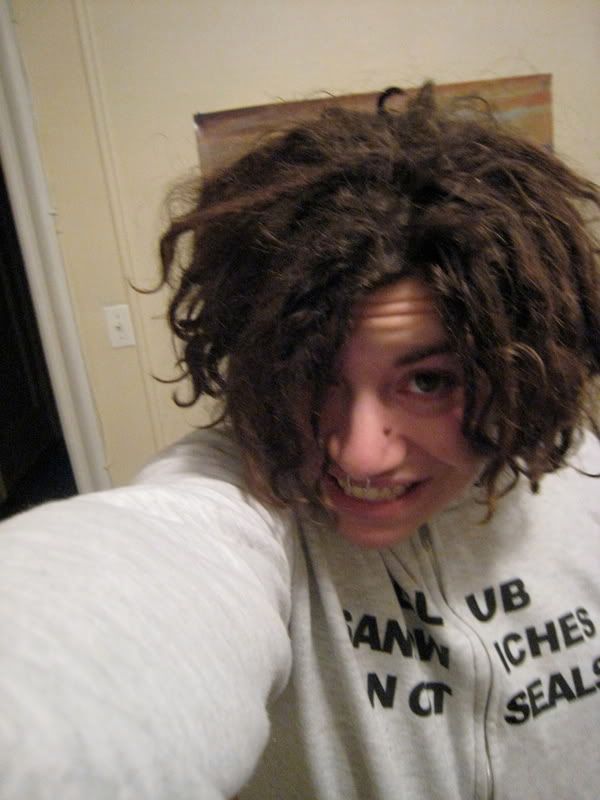 the end!