I`m a livejournal spook, buuuut...
My dreads turned one yesterday!
It was also the last day of my first year of college, so I had friends over for card games, champagne, and cake.


A year ago...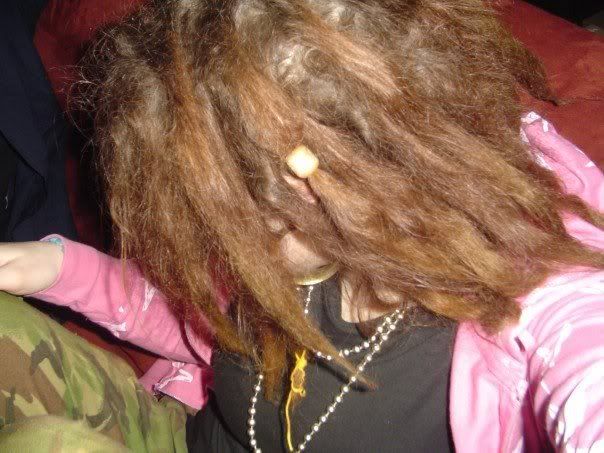 Yesterday...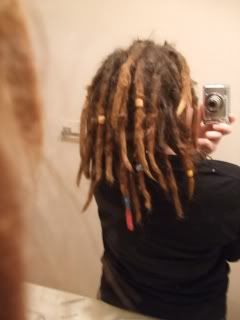 and the dread cake we baked!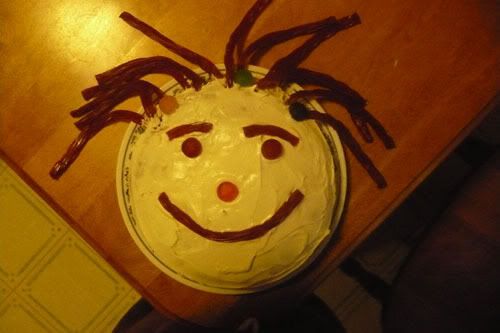 It had been a tumultuous twelve months. I started college, lost fifty pounds, worked lame jobs, went on a road trip, learned how to sew, ended an awful relationship...I bought a car, and then crashed it four months later. I said goodbye to a lot of people. I adopted a kitten. I got older.
It`s weird how much can happen in a year.
I hope my hair sticks around for many more. :)